Zooey Deschanel Reveals The Reason She Turned Down The Office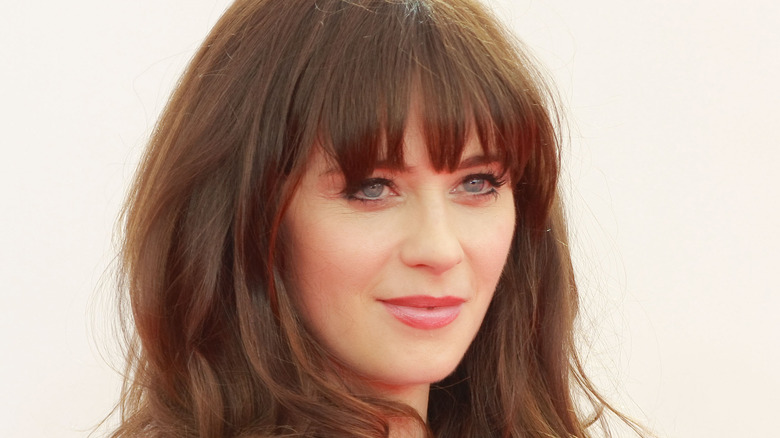 Featureflash Photo Agency/Shutterstock
After nine seasons and a warehouse full of paper, "The Office" managed to make household names and eventual superstars out of a number of its cast members. Steve Carrell, John Krasinski, Jenna Fischer, Rashida Jones, Craig Robinson, and Rainn Wilson were some of the names behind fan favorites that clocked into work on the beloved ABC mockumentary. However, this long list of staff might've looked very different had the stars aligned in a slightly different way.
Among the many alternatives that went for roles in the Emmy award-winning (via IMDb) show — including Seth Rogen who auditioned for Dwight — Zooey Deschanel was considered for a small part in the much-loved but incredibly awkward show. Of course, as we all know, that never came to pass, so what was it that stopped Deschanel from signing up to star in the massively amusing sitcom? Well, it all came down to one girl in particular. It's Jess!
Zooey Deschanel may have joined The Office if it wasn't for New Girl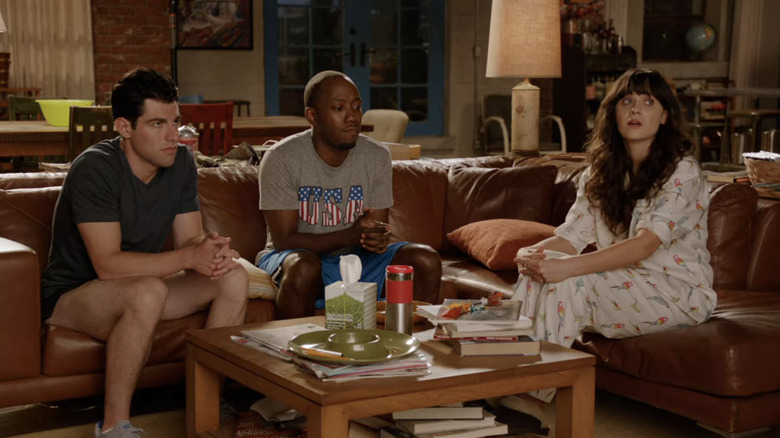 Fox
Following the debut of Zooey Deschanel's "New Girl" watch-along podcast, "Welcome to Our Show" (via Insider), Deschanel revealed she almost put her name down for a stint in "The Office," but read an alternative option that quickly turned things around. "I was all set to do it, we were kind of just negotiating, and then I got the script for 'New Girl,'" she recalled. "And honestly, if I hadn't thought in my mind that I was going to do this arc on 'The Office,' I wouldn't have even been open to reading a TV script."
The actress considered the long-term potential for both roles and saw Jess as the winning choice. Recalling her decision process, Deschanel said, "It's actually a great opportunity because I can play this character for hopefully a longer period of time and kind of get into the character in a deeper way than if I were just doing it for two hours and that's it." Thankfully, the choice paid off with Deschanel's "New Girl" running for seven seasons.