Why Yellowstone Won't End Anytime Soon According To Ian Bohen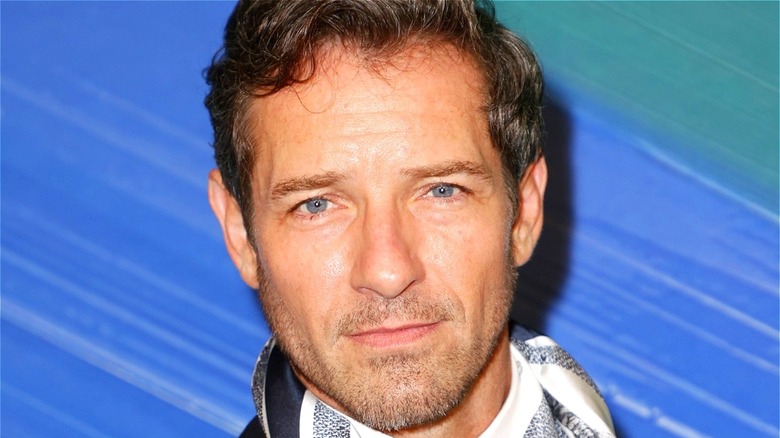 Frazer Harrison/Getty
"Yellowstone" certainly knows how to keep things interesting.
After only 39 episodes across four seasons, the neo-Western series has put the Dutton family through every obstacle imaginable. From delving into the political sphere to suffering an ambush attack that almost took the lives of John (Kevin Costner) and his children, audiences know better than to expect the mundane. Anything can happen, and it's that mythos that's undoubtedly helped the series become prime programming over on the Paramount Network. 
The show's fourth season ended on January 2, 2022, and although Paramount has yet to renew the show for Season 5, it's pretty much just a formality at this point. The series continues to be a strong performer, and Paramount has greenlit two separate spinoffs — "1883" and "6666" — so it's obvious the network would very much like to stay in the "Yellowstone" family. The real question is how much further can "Yellowstone" go beyond Season 5? Star Ian Bohen has some thoughts on that matter.
Ian Bohen says Yellowstone will continue as long as Taylor Sheridan wants it to
Despite the fact Paramount has yet to announce Season 5 of "Yellowstone" is in the works, Ian Bohen has no problem basically telling us the show's been renewed. In an interview with TV Insider, he immediately reveals, "We are shooting in May. I don't think that's a secret at all. We are starting Season 5, and I would be completely astounded if we didn't shoot 6." By the sound of it, "Yellowstone" co-creator Taylor Sheridan has plenty of stories left in the tank to take the Dutton family for quite a while, but where will the show go from there? 
Bohen seems to think the series could last a while after that, going on to explain, "I'd say that there's a fair chance we might shoot a seventh season. Just depends on whether the creator [Taylor Sheridan] wants to write another 10 episodes or if his story is finished at the 60th episode or not. So that's it. And he's gonna sit down and go, 'What do I want to do? Do I want to keep doing this, or do I want to do something different?'"
TV shows ending after six seasons are fairly standard, and depending on the demands of "1883" and "6666," Sheridan could decide he's needed elsewhere. Still, Bohen's probably hoping the show lasts long enough to better flesh out his character as he later mentions, "I'd like to have a love interest and to watch him be a person detached from the ranch and not just an arm of that entity ... That would be interesting to me, and I hope I get a chance to look into that." No doubt those at Paramount would like to see "Yellowstone" stretch out for as long as possible, too.