TV Shows To Watch If You Love This Is Us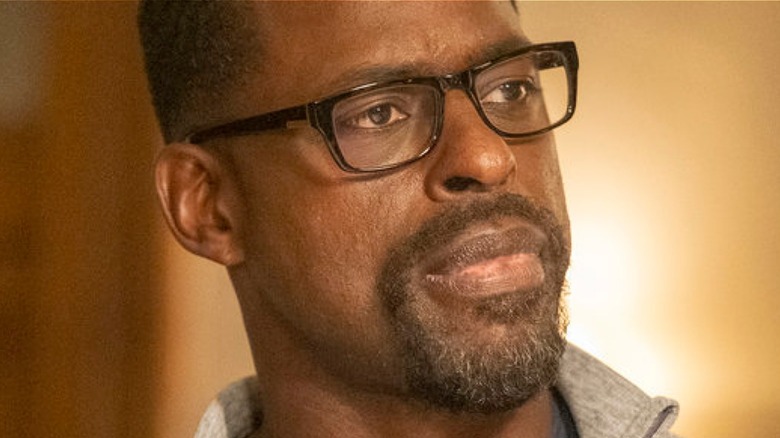 Ron Batzdorf/NBC
Hit NBC drama "This Is Us" spans six seasons of heart-wrenching, tear-jerking, belly-laughing storytelling staring the Pearson family. The show, which began in 2016, tricks fans during the pilot: As we watch married couple Jack (Milo Ventimiglia) and Rebecca (Mandy Moore) give birth to their triplets, we're unaware they're the parents of Kate (Chrissy Metz), Kevin (Justin Hartley), and Randall (Sterling K. Brown) whose stories unfold in the future. After their third sibling, Kyle, is stillborn, the Pearsons adopt a baby left at the fire station (Randall). Thus, the "Big Three" are brought together.
"This is Us" flashes backwards and forwards in time, encompassing one family's entire story. The cast gets larger as the seasons march on, adding spouses, uncles, long-lost relatives, and family friends. This complex approach manages to capture the intricacies of family dynamics with unique passion and insight. But this success creates a problem: What are fans are supposed to do once they finish "This Is Us"? You come to us, of course. If you're in the mood for another show that'll make you cry and laugh just about every episode, these are the TV shows to watch.
A Million Little Things
ABC/David Bukach
ABC's "A Million Little Things" seems almost engineered to appeal to the "This Is Us" fan base. The series, which premiered in 2018, follows a group of friends living in Boston who come together in the wake of tragedy. David Giuntoli stars as Eddie Saville, a musician and recovering alcoholic who is having an affair with Delilah Dixon (Stéphanie Szostak) behind his wife Katherine's (Grace Park) back. Their friends Rome Howard (Romany Malco) and his wife Regina (Christina Moses) are having their own problems, while their buddy Gary (James Roday Rodriguez) is recovering from breast cancer. Their worlds are completely rocked when Delilah's husband Jon (Ron Livingston) takes his own life. Shortly afterward, Delilah learns she's pregnant with Eddie's child.
The emotional scenarios, dramatic conversations, and interfamilial issues at play in "A Million Little Things" are taken right out of the "This Is Us" playbook. Yet the serious subject matter that kicks off the show leads to a lot more focus on mental health, and fewer flashbacks to another time period. Viewers will find themselves just as invested in these characters and outcomes as they are in the Pearson family's, however. Grab the tissues — this one is a serious tear-jerker.
Parenthood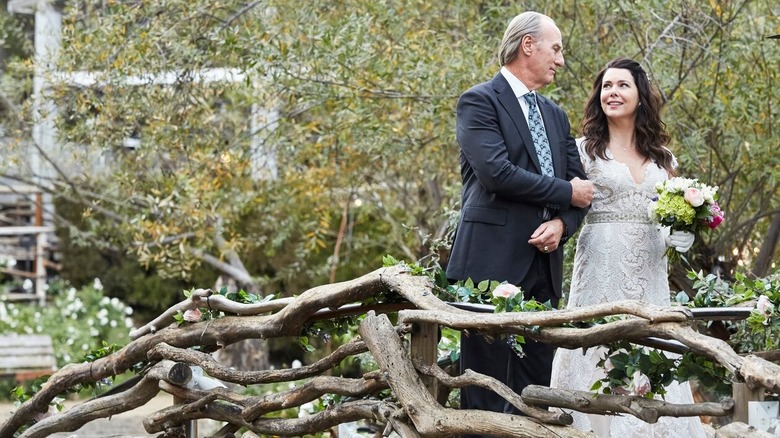 Ben Cohen/NBC
Much like "This is Us," the NBC series "Parenthood" revolves around multiple generations of one family. A stacked cast including Peter Krause, Lauren Graham, Dax Shepard, Craig T. Nelson, Ray Romano and others star as members of the Braverman family of Berkeley, California. Patriarch Zeek Braverman (Nelson) and matriarch Camille Braverman (Bonnie Bedelia) preside over their clan, which branches out through their four children: Adam (Krause), Sarah (Graham), Crosby (Shepard), and Julia (Erika Christensen). "Parenthood" is actually based on the 1989 Steve Martin comedy film of the same name, though that movie relies much more on slapstick humor and Martin's signature comedy style whereas this show amps up the drama and touching family moments.
"Parenthood" feels like something of a predecessor to "This is Us," having ended roughly one year before the latter show debuted. Each week it was on air, audiences were glued to the screen, crying their hearts out over the Bravermans' family drama. It holds up in the streaming age, though binge-watching it might lead to a tissue shortage in your house.
Little Fires Everywhere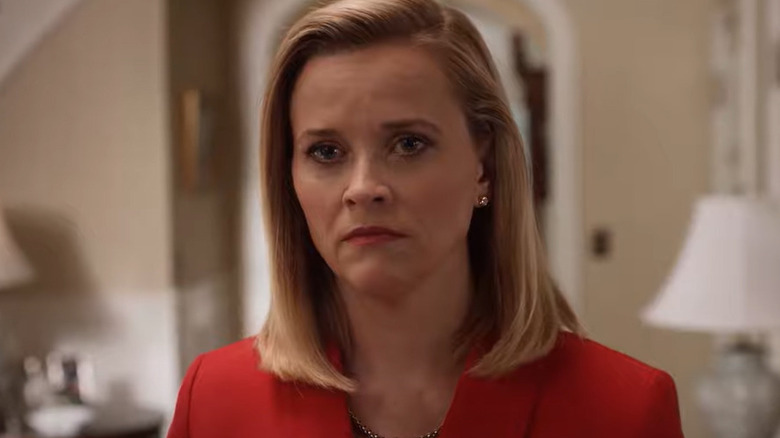 Hulu/YouTube
Based on Celeste Ng's bestselling novel, "Little Fires Everywhere" stars Reese Witherspoon stars as Elena Richardson, a suburban mom living in Shaker Heights, Ohio in the mid-1990s. She shares her affluent and blessed life with husband Bill (Joshua Jackson) and their four kids. Things start to change when Mia Warren (Kerry Washington), the show's other lead, rolls into town. A single mother and a dedicated artist, Mia rents an apartment from Elena and eventually works as her housekeeper. But eventually, the two women begin to clash — especially when Mia and Elena both insert themselves into a controversial adoption case.
"Little Fires Everywhere" opens and closes with the Richardson house on fire. Resolving who set the fire and why is the series' greatest drive, and its most heart-wrenching arc. These families are more than they appear to be, in good and bad ways. "Little Fires Everywhere" is not as loving as "This is Us," but it's just as emotional — and it might be just a little bit more addictive.
Ted Lasso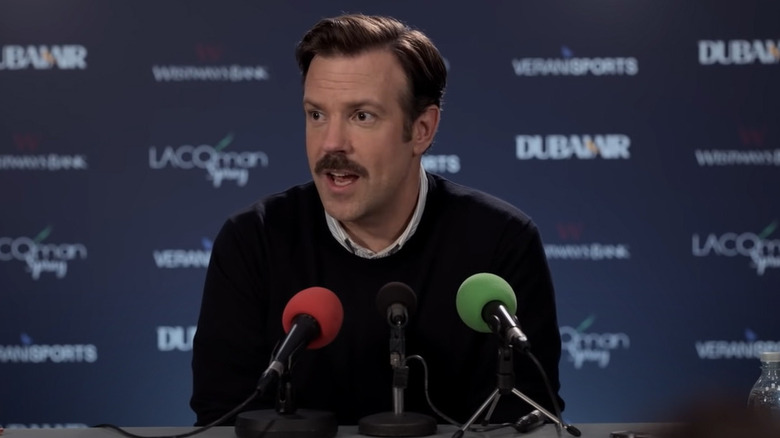 Apple TV+/YouTube
"Ted Lasso" is technically a comedy, but it'll still make you cry your eyes out and laugh your butt off. Jason Sudeikis stars as the titular American college football coach, who gets hired to take over an ailing British soccer team. This is all the work of team owner Rebecca Welton (Hannah Waddingham) who secretly hopes that Ted will fail — such a collapse would spite her philandering ex-husband.
The culture clash between American Ted and his British team is hilarious. Ted's eternal optimism contrasts dramatically with the dark British humor and more serious nature that suddenly surrounds him. The spectacular supporting cast is a big part of what makes this work, including gruff teammate-turned-co-coach Roy Kent (Brett Goldstein), hot-headed Jamie Tartt (Phil Dunster), and marketing manager Keeley Jones (Juno Temple) who has a history with Jamie and Roy. Other players get their own satisfying side stories and romances, while Ted continues to make everyone laugh, cry,  and win games. This makes for a show that's exactly like a warm hug, just like the best episodes of "This Is Us."
Brothers and Sisters
ABC's "Brothers and Sisters" boasts a dazzling cast: Sally Field, Calista Flockhart, Matthew Rhys, Rachel Griffiths, and more star as the Walker family. Nora (Field) and her husband William (Tom Skerritt) own the successful business Ojai Foods and have five adult kids, all of whom differ in their politics, parenting styles, and interests. The real drama kicks off in the series' pilot when William suddenly dies. Nora keeps the family intact as the stalwart matriarch, but she also finds out that her husband was having an affair with a woman named Holly (Patricia Wettig) who it turns out is pregnant with William's child. 
Much like "This is Us," "Brothers and Sisters" deals mostly with the family relationships, household dynamics, and how different types of people relate to each other within a family. The show deals with grief, loyalty, differing ideologies, and even dabbles into the political landscape with the Walker kids' various views. Though "Brothers and Sisters" has the California wine country thing going for it, and always seems to end every episode with someone popping open a bottle to drink their troubles away. 
One Day at a Time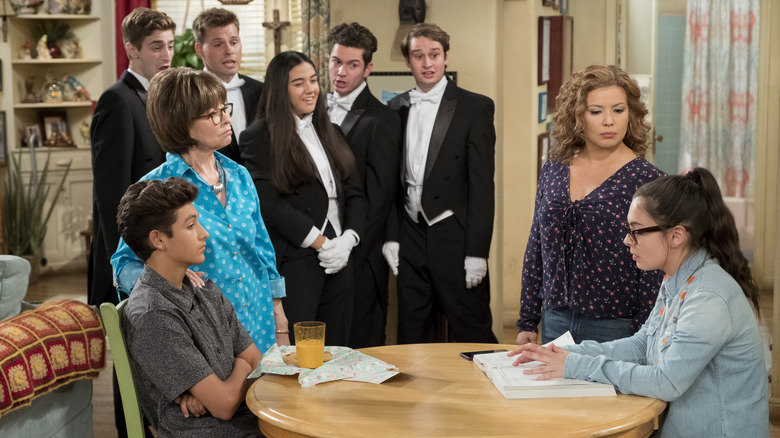 Ali Goldstein/Netflix
2017's "One Day at a Time" reimagines the classic Norman Lear comedy of the 1970s by following a Cuban-American family navigating the modern world. Single mom Penelope Alvarez (Justina Machado) is a veteran and a nurse raising her son and daughter with the help of her mother, Lydia (Rita Moreno). The Alvarez family is bound together by love and a warm sense of humor, which fans of the original series will find familiar. Tough stuff like death, mental illness, and bigotry is handled honestly and with a huge dose of familial support. But this isn't a saccharine show where everything gets wrapped up in a bow — genuine drama is present. Like "This Is Us," "One Day at a Time" succeeds by facing life's struggles head-on. What results is a multifaceted series comfortable tackling everything from PTSD to high school dating.
Gilmore Girls
Gotta love the "Gilmore Girls." The CW comedy-drama created by Amy Sherman Palladino ran for seven seasons during its original run and came back for a single season many years later on Netflix. The show revolves around Lorelai Gilmore (Lauren Graham), manager of a quaint New England Bed & Breakfast who had her daughter Rory (Alexis Bledel) at 16 years old. Rory, 16 herself and super smart, gets accepted into a prestigious private school, but paying for it means that Lorelai has to get back in touch with her wealthy yet judgmental parents, Emily (Kelly Bishop) and Richard (Edward Herrmann). 
The series explored the love lives of both Lorelai and Rory as they lived and worked in their small town where everybody knows everybody. The mother daughter relationship between Rory and Lorelai is the backbone of the show, but they didn't always see eye to eye, allowing for some learning on both their parts. Melissa McCarthy got her big break here, playing the Inn's chef, Sookie St. James, and "This is Us" fans will recognize Jack Pearson himself, Milo Ventimiglia, as Rory's rebellious boyfriend Jess. The series came back in 2016 with four extended episodes that caught up with the characters nine years after the original ended.
Friday Night Lights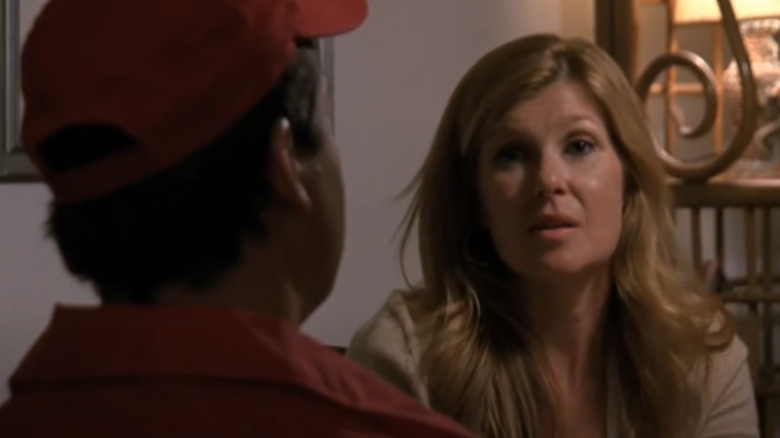 NBC/YouTube
If you swoon every time Jack and Rebecca Pearson have a heartfelt moment of being in love, just wait until you see Coach Eric Taylor (Kyle Chandler) and his wife Tami (Connie Britton). The series follows Coach Taylor as he heads up the Dillon Panthers high school football team in Dillon, Texas. High School football is apparently a big freaking deal in Texas, and the drama involving the players, the cheerleaders, the townsfolk who root for or against a particular team, all make for and intense TV series based in reality.
The show was based on a 2004 film that starred Billy Bob Thornton which was in turn based on the nonfiction book "Friday Night Lights: A Town, a Team, and a Dream" by H.G. Bissinger. The drama ran on NBC for two seasons and was then moved to NBC-owned DirecTV's 101 Network where it ran for three more seasons. The show, while never hitting huge numbers viewership wise, was a critical success, earning a Peabody Award, a Humanitas Prize, a Television Critics Association Award and Primetime Emmy Awards including nominations for Britton and wins for Chandler and showrunner Jason Katims.
Six Feet Under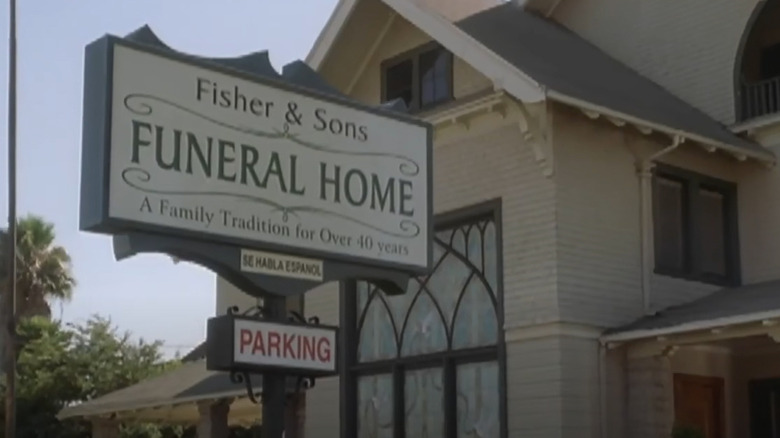 HBO/YouTube
Warning: HBO's "Six Feet Under" is way darker than "This is Us," but still features a family struggling to get along and survive the hardships that face them with love. The series follows the dysfunctional Fisher family. Patriarch Nathaniel Fisher (Richard Jenkins) and owner of Fisher and Sons Funeral Home, dies at the start of the series, leaving behind his wife, Ruth (Frances Conroy), daughter Claire (Lauren Ambrose) and two sons, estranged brothers Nate (Peter Krause) and David (Michael C. Hall) who are left to run the business.
The show's darkness mostly stems from it's relationship with the death industry. As creator Alan Ball described in the show's DVD extras featurette, "Who are these people who are funeral directors that we hire to face death for us? What does that do to their own lives – to grow up in a home where there are dead bodies in the basement, to be a child and walk in on your father with a body lying on a table opened up and him working on it? What does that do to you?" As a concept where the central characters are faced with death every day, the show might not be for everyone, but also for that reason is completely universal. 
Vida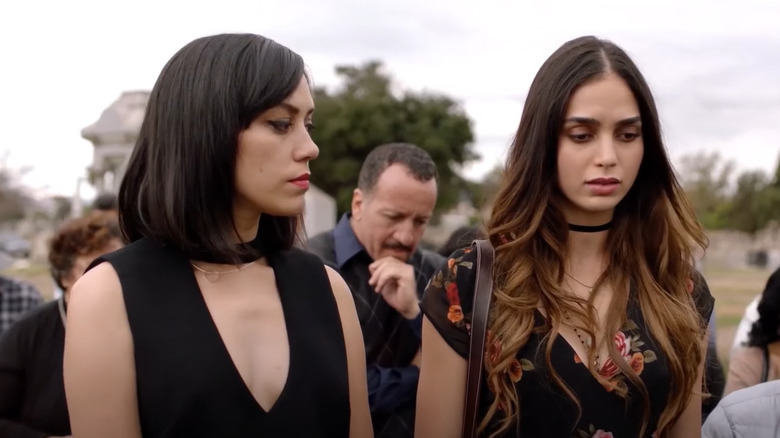 Starz/YouTube
Apologies, there are a lot of shows dealing with the death of a parent and how the children have to deal with the aftermath on this list. Yet much like "This is Us," these shows deal with the realities of life. "Vida" tells the story of two estranged Mexican American sisters who left their family to escape their past, but who have to come back together after tragedy strikes. Free spirit Lynda "Lyn" Hernandez (Melissa Barrera) left for the wild nature of northern California. On the other end of the spectrum, career-minded Emma Hernandez (Mishel Prada) ended up in the busy city of Chicago, focusing on success and getting ahead. But after the death of their mother, both Emma and Lyn move back home to Los Angeles to run their mother's bar. When they do, they learn more about her identity than they ever knew, and have to grapple with their very different memories. "Vida" aired on Starz for three seasons and won the 2019 GLAAD Media Award for Outstanding Comedy Series.
Queen Sugar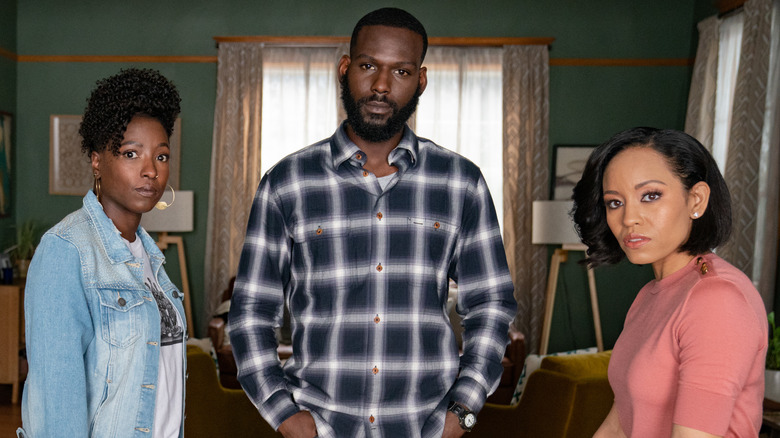 OWN/Warner Bros
Created by Academy Award nominee director Ava DuVernay and Executive Produced by Oprah Winfrey, "Queen Sugar" stars Rutina Wesley, Dawn-Lyen Gardner, and Kofi Siriboe as Nova, Charley, and Ralph Angel Bordelon, respectively. After their father, Ernest, dies in the pilot episode (there goes that parent death again), the three siblings inherit the family sugarcane farm and have to somehow manage to keep it running despite outside pressures looking to cash in on the plot or see the Bordelons fail.
The series premiered on OWN in 2016 and has so far had six seasons with a seventh and final season on the way. The interconnectedness of the Bordelon family is tied to greater themes of inheritance, race, class, and the sugar industry in the deep south as the siblings try to uncover the past, deal with their present, and plan for their futures. Fans of the lighter moments of "This is Us" will especially love the spontaneous and joyful Aunt Violet and her husband Hollywood. This one can also get pretty serious, with issues affecting African Americans at the forefront of the series.
Virgin River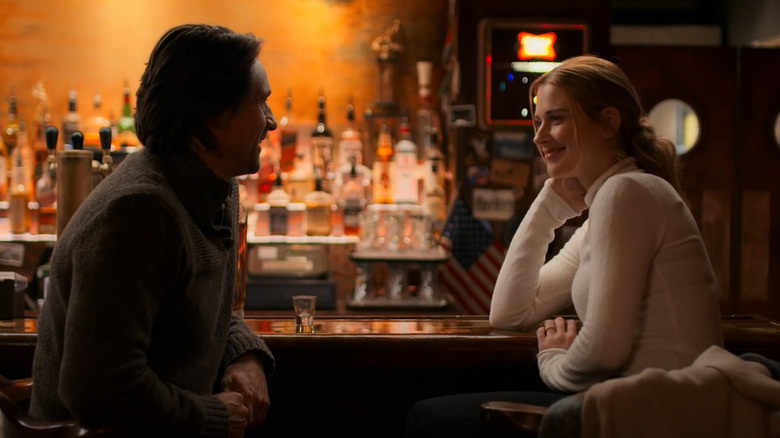 Netflix/YouTube
Netflix's "Virgin River" is technically a romance, having been based on the "Virgin River" romance novels by Robyn Carr, but it's intertwining characters and familial relationship will make fans of "This is Us" stick around. The chemistry between the two leads also has definite Jack and Rebecca vibes. The story follows Melinda "Mel" Monroe (Alexandra Breckenridge), a nurse midwife from Los Angeles who moves to the small town of Virgin River, California after the death of her husband. But there she meets local hunk Jack Sheridan (Martin Henderson) the owner of the town's bar and restaurant and a former U.S. Marine who suffers from PTSD.
The supporting characters include the town doctor that Mel works for, his estranged wife, another Marine, a food truck owner, and a town full of nosey busybodies who insert themselves into everyone else's lives. At the end of the day, "Virgin River" is a little hokey but also totally addicting, and fans of "This is Us" might enjoy its moments of family and friend hilarity while also incorporating some touching romance. So far, the series has had three seasons with more to come.
Party of Five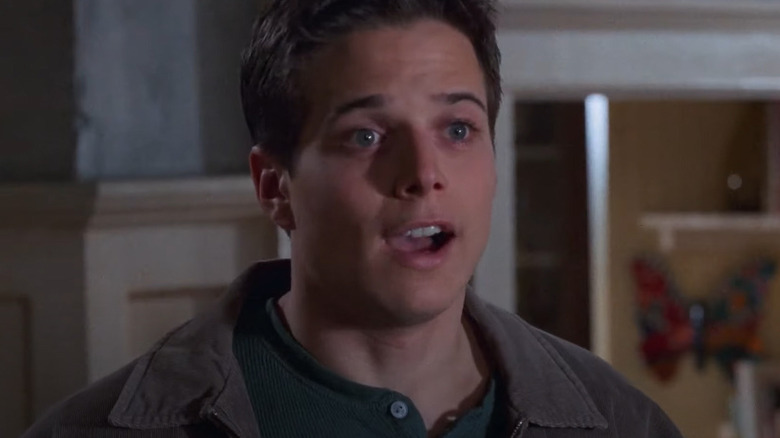 Fox/YouTube
We're heading back to the '90s for the original "Party of Five" here. The series aired on FOX from 1994 to 2000 and starred Matthew Fox, Neve Cambpell, Scott Wolf, and Lacey Chabert as the Salinger siblings whose parents pass away in a car accident. (The fifth member of the party of five is baby brother Owen, played by various babies.) Led by womanizing 24-year-old Charlie (Fox), the family has to come together as a single unit, while Charlie has to figure out how to be a parent to his 16-year-old brother Bailey (Wolf), 15-year-old Julia (Campbell), and 11-year-old musical prodigy Claudia (Chabert).
The Salinger kids take over their parents restaurant and grow into young adults and face their own issues and relationships while grieving the loss of their parents. The show ran for six seasons and won the Golden Globe for Best Television Series Drama in 1996. A reboot having nothing to do with the original came around in 2021 airing on Freeform, following a completely different family and was cancelled after only one season, proving the original is a much better take. "This is Us" fans will love the family dynamics, troubles, and heartfelt moments that "Party of Five" has to offer.
The Fosters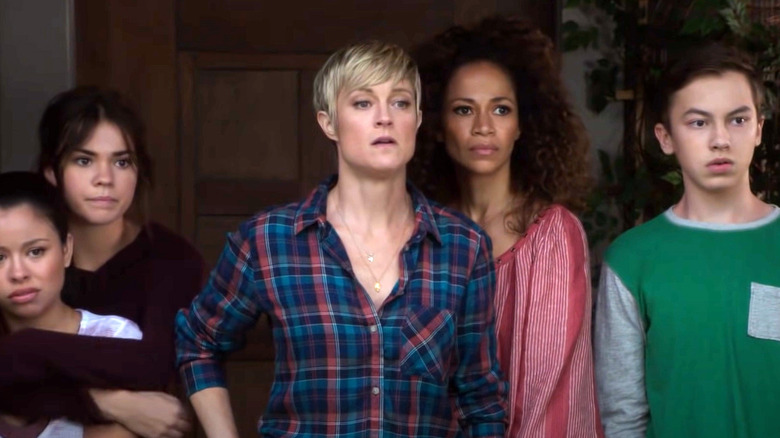 Freeform/YouTube
A Freeform original series, "The Fosters" ran from 2013 through 2018 and followed the Foster family, led by interracial lesbian couple Stef (Teri Polo) and Lena (Sherri Saum) who are raising their multi-ethnic family of adopted, biological, and foster children. Also joining the gang is Mike (Danny Nucci), Stef's ex-husband, whose presence complicates things a little bit, but who co-parents he and Stef's biological son Brandon (David Lambert) together. Lena is a school vice principal while Stef works as a police officer. Oh and Stef and Mike also work together. Complicated much?
The series was Executive Produced by Jennifer Lopez, who said of the show, ""Although [the script] was about a non-traditional family and had some newer themes, it had some really basic themes as well about family and love and what's really important. And life can be complicated and messy sometimes and not simple. It gives a really good depiction of family in this day and age." Sounds a lot like, "This is Us."