Why Maxine From CSI: Vegas Looks So Familiar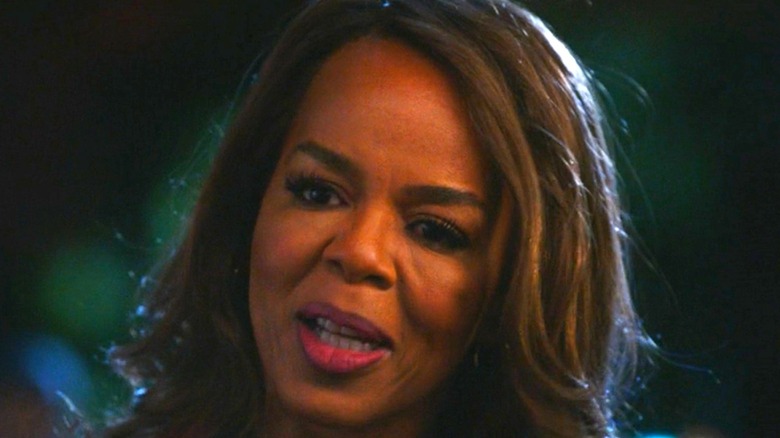 CBS
When the original "CSI: Crime Scene Investigation" returned under the name "CSI: Vegas," a number of original characters were quickly added to the reboot, including fan favorites like Gil Grissom (William Petersen), Sara Sidle (Jorja Fox), David Hodges (Wallace Langham), and Jim Brass (Paul Guilfoyle). However, the sequel series is not entirely populated of old characters. When Sara and Grissom rejoin the crime scene investigation unit, they are welcomed by their successors at the facility, including its new leader, Maxine Roby (Paula Newsome). 
Newsome is certainly new to the "CSI" franchise, but she is a veteran of the film and television world with a career that stretches back into the first year of the 1990s (via IMDb). Whether you've recognized it or not, you've probably seen her in a handful of other roles, including another popular acronymically titled police procedural on CBS. 
Here's a few places you may remember seeing Paula Newsome before.
She helped direct Kevin McCallister in a grocery store in Home Alone
Paula Newsome may not be the most famous person in "Home Alone" history to give Kevin McAllister (Macaulay Culkin) directions, but she is one of the first. In a deleted scene of "Home Alone," Kevin wanders the aisles of a grocery store on Christmas Eve in search of various odds and ends that he needs around the house. Accustomed to his parents simply providing things for him, Kevin struggles to quickly locate items and attracts the attention of a number of other shoppers, including Newsome in her very first on-screen role.
After picking up a carton of milk, Kevin grabs a bag of carrots in the produce section, where he runs into Newsome's unnamed shopper. Believing that Kevin is pushing the shopping cart for his mother, she strikes up a friendly conversation with Kevin, telling him that she's sure Santa will deliver him plenty of gifts in the morning. Kevin doesn't seem so sure, but uses the opportunity to ask the woman if she knows where he can find "the stuff that you put in the washing machine that makes your clothes feel as fluffy soft as a kitten and smell as fresh as a springtime breeze?" Newsome's character quickly deciphers that Kevin is in search of fabric softener and directs him to aisle #2. The two quickly part by wishing each other a Merry Christmas.
Sadly, Newsome's career debut role was removed from the final cut of the film. The short segment went unseen until the deleted scenes were released some years later (via IMDb).
She played Jackie Vance on NCIS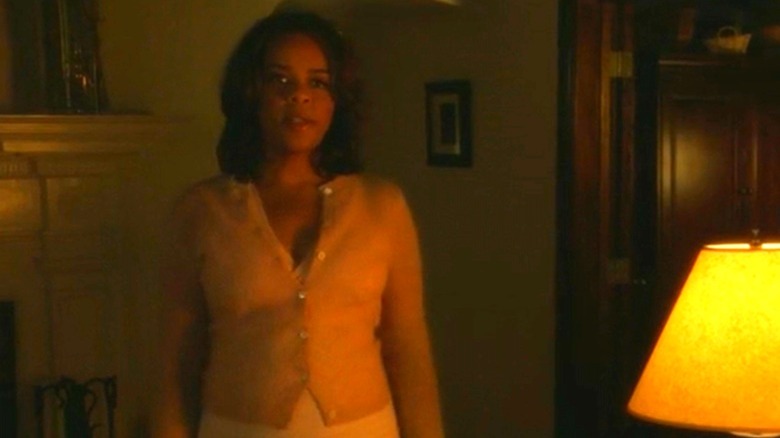 CBS/Paramount+
One of Newsome's most memorable television roles so far was as Jackie Vance on four episodes of "NCIS." We first meet Jackie, the wife of NCIS Director Leon Vance (Rocky Carroll), in Season 6, Episode 18 ("Knockout"). When NCIS Special Agent Leroy Jethro Gibbs (Mark Harmon) makes an unannounced visit to the Vance home, Jackie insists that he stay for dinner. Here, she recounts the story of how she and her husband first met (much to the visible dismay of the Vance children). Jackie's story give Gibbs a new view of Leon's home life, something Gibbs clearly misses following the tragic deaths of his own wife and daughter decades earlier. 
Newsome next returned to her role as Jackie in Season 7, Episode 7 ("Endgame") when the lives of the Vance family members are threatened by an enemy from Leon's past. In the final moments of the episode, Leon is reluctant to shoot a gun-toting assailant, but Jackie takes her down with a single shot to the chest. Newsome again reprised her role in Season 9, Episode 19 ("The Good Son") when her brother unfortunately finds himself in the crosshairs of Gibbs' latest investigation. Throughout everything Jackie remains a loyal partner to her husband.
Sadly, Jackie is gunned down in Season 10, Episode 11 ("Shabbat Shalom") during an attack on her home which also claims the life of Mossad director Eli David (Michael Nouri). Her family is left undeniably devastated by her loss. Nine seasons later, Leon continues to mention that he misses his wife very much.  
She played Detective Janice Moss in Barry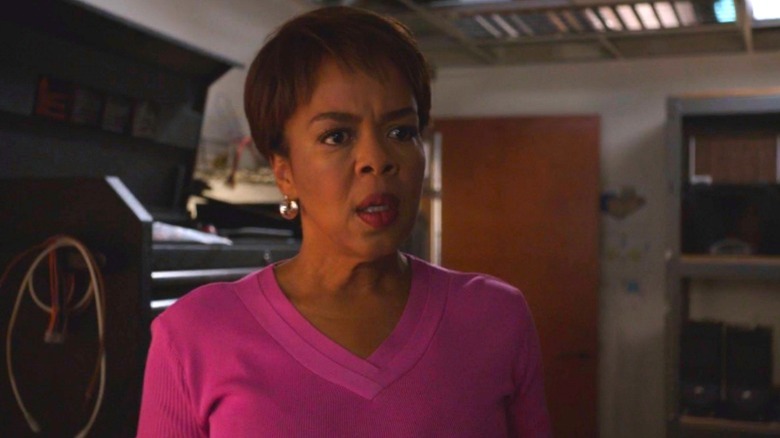 HBO Max
Since 2018, Newsome has appeared in 10 episodes of in HBO's hitman comedy "Barry." The series focuses on a hitman named Barry Berkman (aka Barry Block) (Bill Hader) who is mentored in an acting class by Gene Cousineau (Henry Winkler). Since the release of the first season in 2018, the series was won numerous awards, including 30 Emmy nominations with wins for both Hader and Winkler (via Academy of Television Arts & Sciences).
In Season 1, Episode 2 ("Chapter Two: Use It"), Newsome's character, Detective Janice Moss, is first introduced when she is assigned to investigate the murder of Richard Krempf (aka Ryan Madison) (Tyler Jacob Moore). Janice is shown to be somewhat callous in her view of her colleagues. For example, she wins a bet in the first episode when a co-worker's marriage ends in divorce after less than a year. In later episodes, Janice begins dating Barry's acting professor, Gene. Though Gene is immediately enamored with Janice, she is initially uninterested in him and admits surprise when she actually enjoys dinner with him. 
In the first season finale, Janice realizes Barry is a hitman and holds him at gun point. Though Barry begs her to let him go, Janice is unwilling to do so. A gunshot is heard, but the series leaves Janice's fate open to interpretation for sometime. Newsome is also credited with appearances in Season 2, Episode 6 ("The Truth Has a Ring to It") and Season 2, Episode 8 ("berkman > block").
She played Caroline "Cece" Charles on Chicago Med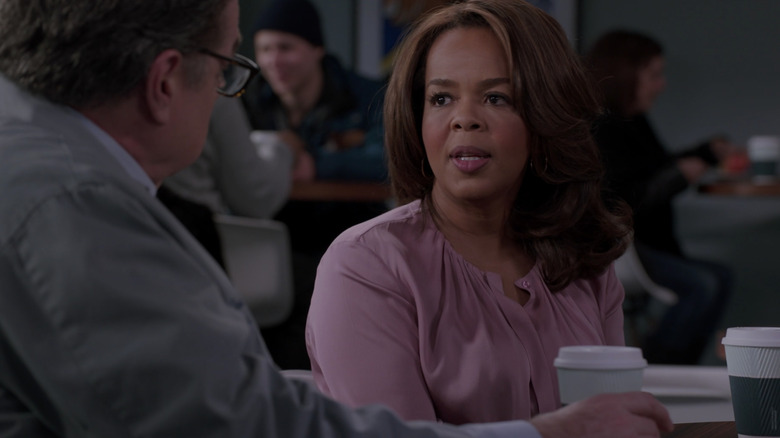 NBC/Peacock
Newsome previously recurred on 12 episodes of NBC's "Chicago Med" as Caroline "Cece" Charles, the fourth wife of Dr. Daniel Charles (Oliver Platt), the Head of Psychiatry at Gaffney Chicago Medical Center. Cece first appears in Season 4, Episode 15 ("We Hold These Truths") and shares coffee with her husband and their daughter, Robin (Mekia Cox). When their daughter walks away from the table to take a phone call, Cece tells her husband that her lymphoma is back and her chemo regime isn't working anymore. Though she plans to enroll in clinical trials, the two seem to recognize that her options are dwindling. 
In the Season 4 finale, Daniel purchases airline tickets for a wedding in Hawaii. Sadly, Daniel and Cece are forced to come the conclusion that she is not healthy enough to travel that far. Instead, the couple hold a Hawaiian-themed ceremony closer to home. Cece returns in five episodes of Season 5, but becomes markedly more sick as the season progresses. By Season 5, Episode 9 ("I Can't Imagine the Future"), Cece is at home on hospice care and visibly in pain. Daniel holds what he calls a "bon voyage" party for her with many friends coming to say goodbye. Sadly, it is revealed in the next episode that Cece died off-screen during one last vacation with Daniel.
She played the MIT Assistant Vice Chancellor in Spider-Man: No Way Home
Though Paula Newsome featured quite prominently in much of the promotional material for "Spider-Man: No Way Home," she is only in the movie for a few minutes. However, her role is quite important in setting Peter Parker (aka Spider-Man) (Tom Holland) on his path. After Ned (Jacob Batalon) and MJ (Zendaya) are denied entry into the Massachusetts Institute of Technology (MIT) as a result of their public connections to Spider-Man, Peter makes a last-ditch effort to plead their case to MIT's Assistant Vice Chancellor, a character played by Newsome.
Peter manages to locate the vice chancellor's vehicle on the road just before she makes it the airport. A sudden attack from Dr. Otto Octavius (aka Doc Ock) (Alfred Molina) interrupts Peter's speech and the vice chancellor's life is immediately put in danger. Luckily, Peter manages to save her from the inter-dimensional visitor, quickly convincing the vice chancellor to put in a good word for the trio when admissions reconsiders their applications. 
Sadly, as a result of a final spell by Dr. Stephen Strange (Benedict Cumberbatch), the movie ends with the vice chancellor retaining no memory of ever having met Peter. Hopefully, you'll all remember Newsome the next time you see her though!