Home Alone 2 Director Reveals Bizarre Truth About Trump Cameo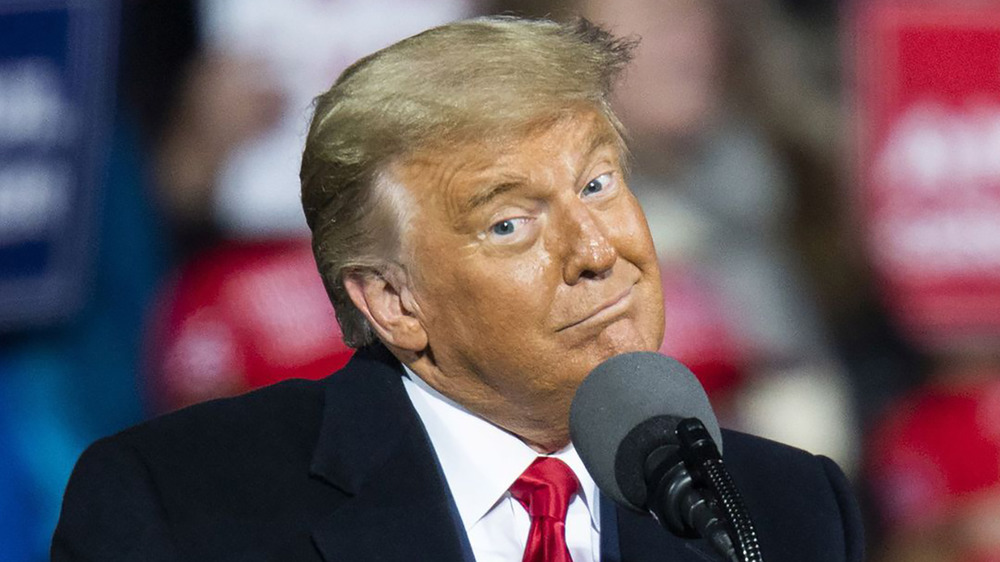 Eduardo Munoz Alvarez/Getty Images
As the years perform their terrible dance, it becomes impossible to watch certain films and TV shows through the lens their directors intended. Often, it's because the world has progressed, taking the wind out of offensive jokes or making once-fresh plot twists feel hackneyed. Other times, a cameo that seemed like a fun gag at the time takes on a new, troubling tone. Orenthal J. Simpson's appearances in The Naked Gun franchise spring to mind, as does Seth Macfarlane's work on Star Trek: Enterprise during the years Family Guy was off the air. Sometimes you go, "Huh?" Sometimes you go, "Hey, look who it is!" Nobody induces both of those responses more than Donald Trump.
Trump's cameo appearance in Home Alone 2: Lost in New York stands out today as basically the only thing anyone remembers clearly about Home Alone 2: Lost in New York. A brief recap: Kevin McCallister, who is lost in New York after being left home alone for a second time, runs into the celebrity businessman in the halls of the Plaza Hotel. Trump gives the young buck directions to the lobby, with Kevin never once suspecting he just met the guy who once plotted to overthrow New York with Grimace in those McDonald's commercials.
In a recent interview with Insider, Home Alone 2 director Chris Columbus described the delicate process of getting Trump onto the silver screen. The secret, it seems, lay in wanting to borrow his stuff.
Donald Trump's cameo came with the hotel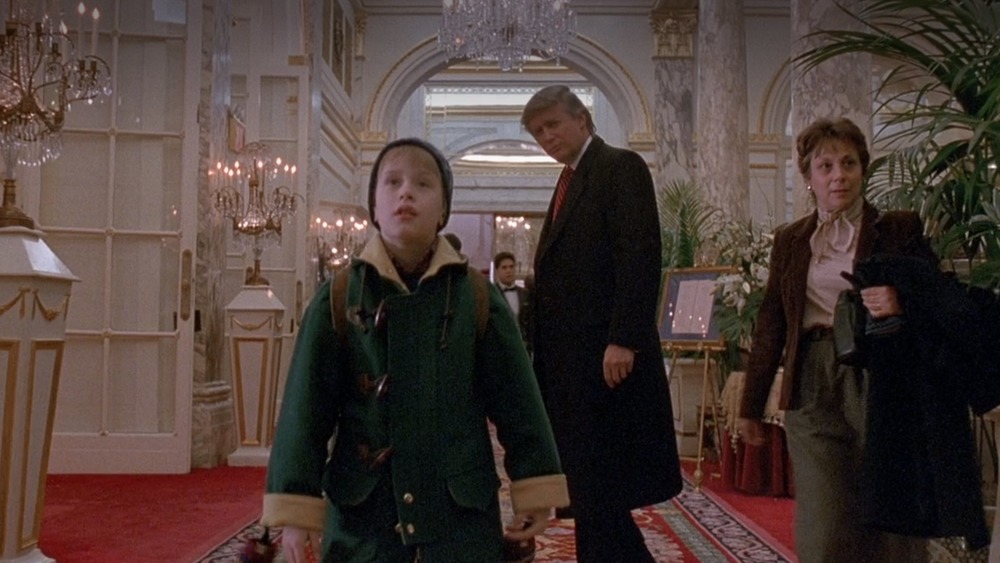 20th Century Fox
"Like most locations in New York City, you just pay a fee and you are allowed to shoot in that location," Columbus recalled. "We approached the Plaza Hotel, which Trump owned at the time, because we wanted to shoot in the lobby. We couldn't rebuild the Plaza on a soundstage."
"Trump said OK. We paid the fee, but he also said, 'The only way you can use the Plaza is if I'm in the movie.' So we agreed to put him in the movie, and when we screened it for the first time the oddest thing happened: People cheered when Trump showed up on-screen. So I said to my editor, 'Leave him in the movie. It's a moment for the audience.' But he did bully his way into the movie."
It's a funky story, but not an unfamiliar one. In 2017, Matt Damon relayed a similar account of Trump's cameo clause to The Hollywood Reporter. "The deal was that if you wanted to shoot in one of his buildings, you had to write him in a part. [Director] Martin Brest had to write something in Scent of a Woman – and the whole crew was in on it. You have to waste an hour of your day ... Donald Trump walks in and Al Pacino's like, "Hello, Mr. Trump!" — you had to call him by name — and then he exits. You waste a little time so that you can get the permit, and then you can cut the scene out. But I guess in Home Alone 2 they left it in."
Trump's Home Alone 2 cameo had a steep price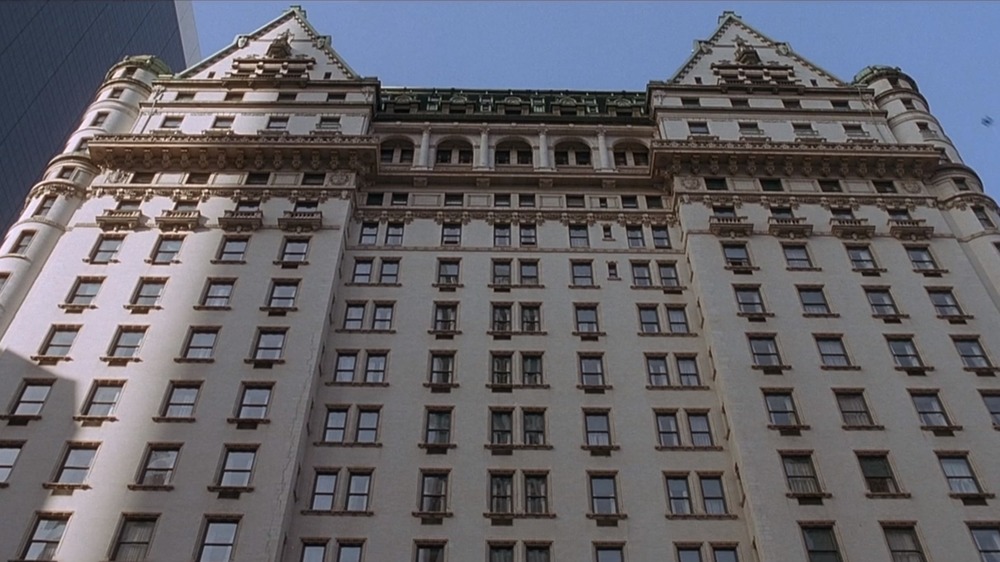 20th Century Fox
The Plaza Hotel has a storied history of pop culture appearances, having served as a setting for F. Scott Fitzgerald's The Great Gatsby in 1925 and as the main backdrop to the Eloise children's books. Donald Trump, who has since moved on to other career avenues, purchased the Plaza in March of 1988 for $390 million, or around $860 million when adjusted for inflation. By the time that Home Alone 2 was released in November of 1992, the hotel had accumulated more than half a billion dollars of debt, with The New York Times reporting that his lenders took the majority share of the business "in exchange for giving more favorable terms," as part of a prepackaged bankruptcy agreement.
Home Alone 2 was far from Trump's only on-screen appearance. In 1989, he portrayed himself in the critically maligned Bo Derek romantic crime comedy fantasy (or "rom-com-crim-fan") Ghosts Can't Do It, earning a coveted Golden Raspberry award for Worst Supporting Actor. Fans of It's Always Sunny in Philadelphia will be excited and also disappointed to learn that he appeared in NightMan, but not the one they're thinking of — this NightMan was a short-lived indie comic television adaptation from the mid-'90s.
But no Trump cameo has garnered quite as much attention as the seven seconds of screen time he accumulated in Home Alone 2. In 2019, his appearance in the film was thrust back into the spotlight after the Canadian Broadcasting Company aired a version of Home Alone 2 that had cut Trump's scene for time, leading to social media fury from their neighbors to the south.
Meanwhile, did you know that Scarlett Johansson was in Home Alone 3? Nobody ever talks about that.