The Law & Order: SVU Season 23 Scene That Went Too Far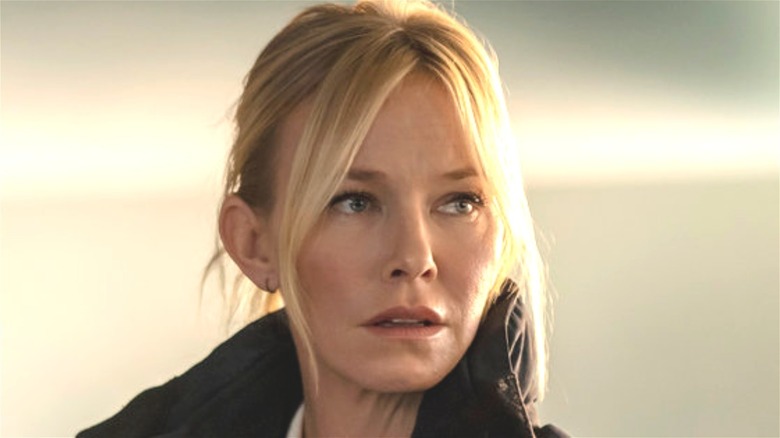 Zach Dilgard/NBC
The following article includes mentions of rape.
"Law & Order: SVU" has been exciting viewers with its crime investigations for over 20 years now. The drama series was NBC's first "Law & Order" spin-off and introduced viewers to detectives Olivia Benson (Mariska Hargitay) and Elliot Stabler (Christopher Meloni) when it premiered in 1999. Ever since then, "Law & Order" fans have been dutifully tuning in week after week to "SVU," so much so that the series has become TV's longest-running primetime live-action show in history (via TV Line). With "Law & Order: SVU" Season 24 already guaranteed too, the series is showing no signs of stopping anytime soon (via Deadline).
Unlike its parent series, "Law & Order: SVU" dives into a much more niche area of crime. The series follows the detectives of the New York City Police Department's Special Victims Unit and their investigations into sexually related crimes. The show's cases often involve particularly vulnerable victims, and as a result, the series' characters try to approach each sensitive situation they come across as carefully as possible.
Considering the especially vicious crimes that the Special Victims Unit investigates, it doesn't come as much of a surprise that the series usually gets very dark. That said, one particular scene in "Law & Order: SVU" Season 23 may have gone too far — even for the show's die-hard fans.
Law & Order: SVU went even darker than usual in Season 23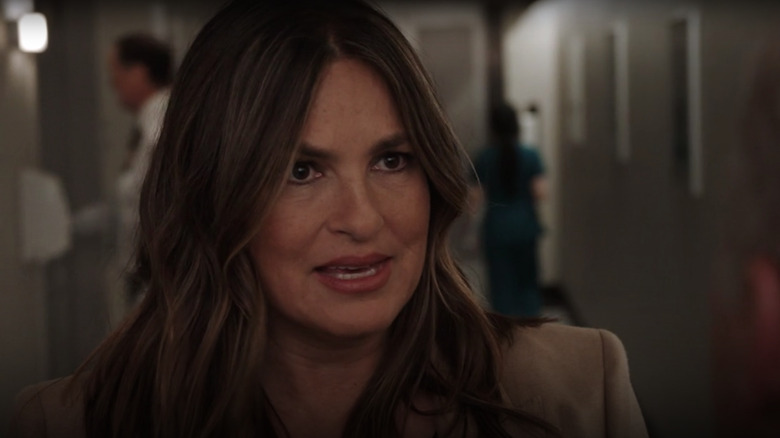 NBC
The subject of rape is always a difficult one for a TV series to tackle, and it becomes even more so when children are involved. At least, that's certainly the case with a Season 23 episode of "Law & Order: SVU."
The upsetting "SVU" episode, titled "One More Tale of Two Victims," follows a young woman named Crystal, who goes out dancing one night with a young man. At the end of the night, she sends the man packing and goes up to her apartment alone. However, the next thing viewers see is Crystal being slammed into her bed and raped while her young toddler is forced to watch.
The whole scene is extremely tough to witness and, unfortunately for viewers, it happens again with another victim, who happens to be Deputy Inspector Dermott Grogan's (Boris McGiver) daughter. After interviewing her, the SVU team realizes the perpetrator has the same MO as the person who assaulted Crystal and they start to revisit past suspects. Eventually, the team is able to bring a case against the local neighborhood ice cream man but the episode reaches a heartbreaking conclusion when the rape charges are dropped against the suspect due to what are, apparently, too many holes in Crystal's story. 
All in all, the episode's crimes, as well as its depictions of them, make it extremely difficult to watch.
If you or anyone you know has been a victim of sexual assault, help is available. Visit the Rape, Abuse & Incest National Network website or contact RAINN's National Helpline at 1-800-656-HOPE (4673).