HBO Boss Says It's Unlikely There Will Be More Than One Game Of Thrones Prequel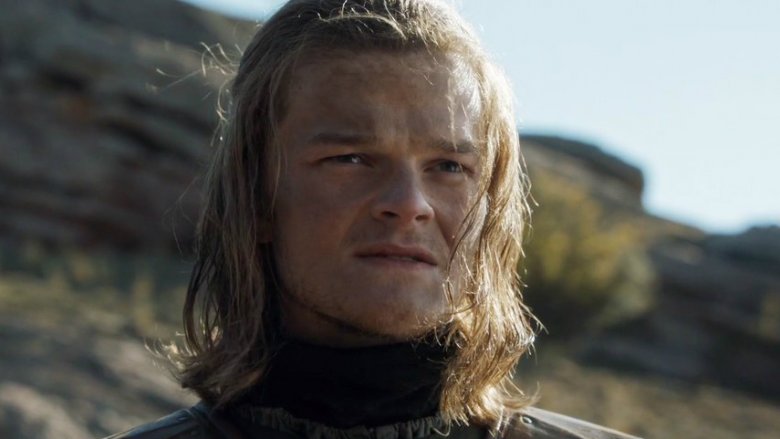 Westeros still has a future (or should we say a past?) after Game of Thrones comes to an end.
We already knew that HBO is working on four or five potential prequel series with the hope of developing the best one, and president of programming Casey Bloys recently told The Hollywood Reporter that's still the plan, although it's still early in the process. 
"This franchise is really rich and very exciting," he said. "It is going to be really, really hard for anybody to match the level that this show has set in terms of quality and filmmaking. So the idea was, if we're going to try it, let's take a couple of shots and see. My hope is at least one lives up to the level of quality [David] Benioff and [Dan] Weiss have set. But again, it's also very early in the process. I haven't even seen an outline for them."
Although author George R.R. Martin, who wrote the books the series is based on, said he's working with five writers on potential scripts, Bloys said HBO only has deals with four and Martin is co-writing two of them. He also said there's a chance none will get the green light. But what if they're all good?
"My sense right now is we would be very lucky if one of the four rises to the level that we have set," Now, theoretically, what if they're all great? That's a high-class problem that I'll solve when it comes to that. But knowing what we know about the development process, that's why we wanted to increase our odds. But I do not see a scenario where we have more than one. But again, [that's a] high-class problem."
Bloys said the cable network won't develop any of the potential spinoffs just to put something on the air. "Doing any show, any pilot, any potential series is very difficult—it's lightning in a bottle," he said. "There's a little bit of magic, a little bit of luck. Even with the best of scripts, it has to be cast just so, it has to be directed just so, written just so. In the best case scenario, it's difficult to get the show right. What you've got in this situation is probably one of the best shows in television history as a benchmark. That makes it that much harder. We have world-class writers taking shots at this. I'm hopeful, but the fans have come to expect a really high level of writing, acting and storytelling, so it's a high bar, no question."
As for Game of Thrones showrunners Benioff and Weiss, Bloys said they maintain that they won't be involved with any spinoffs. "In theory, they are entitled to passive participation as a sign of respect for what they've done with the franchise. By the time the eighth season airs, they will have been with this show for 13 years. And I think it's important to point out this is the only thing they've worked on. They haven't gone out and pitched other TV shows or movies. This is an all-consuming job, and they want to see it through. When they're done, they don't want to feel any sense of responsibility or obligation, and they said to me they hope to watch whatever spinoff they have purely as a fan, sitting at home, not overseas working on a production. So I understand that they need a clean break. They've done something historic and huge and they don't want to feel obligated to participate or offer any guidance to a show."
We likely won't hear much in the way of concrete details for a while. Bloys affirmed that no spinoff will air before Game of Thrones comes to its conclusion, and that might not be until 2019. Even then, he thinks fans will need to "decompress" after what goes down. 
In the meantime, the seventh and second-to-last season of Game of Thrones premieres July 16. Watch the latest trailer and find out everything we know about the season so far.