This Shocking Prop From Trailer Park Boys Was Pulled Out Of The Swamp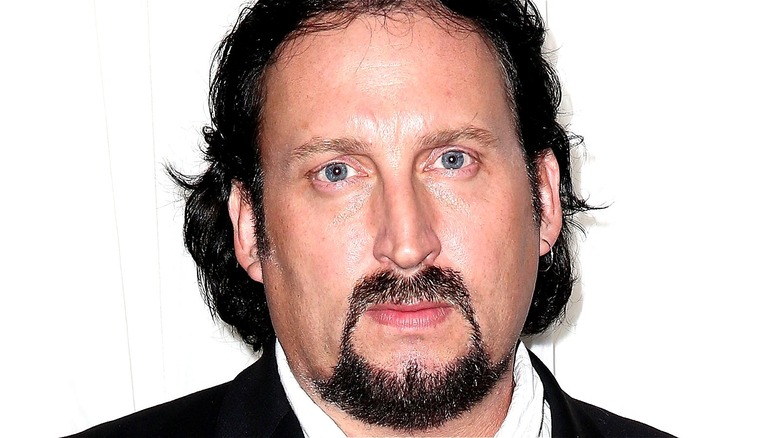 Imeh Akpanudosen/Getty
There aren't many comedies that have gained such a cult following as "Trailer Park Boys." The Canadian mockumentary TV series by Mike Clattenburg, based on his 1999 film of the same name, follows a group of residents in the fictional Sunnyvale Trailer Park in Dartmouth, Nova Scotia, and the various shenanigans they get into to make money. Since the show's debut on the Canadian channel Showcase in 2001, the show has become an international sensation spawning 13 seasons, numerous touring specials, three more movies, and an animated spin-off.
Given that the show's trademark format is having a loose outline for plot points, a lot of what makes the show hilarious is the idea that anything is bound to happen to main characters Ricky, Julian, and Bubbles (respectively played by Robb Wells, John Paul Tremblay, and Mike Smith). In a memorable episode featuring Bubbles' ventriloquist puppet Conky, one crucial moment probably wouldn't have happened the way it does had it not been for completely random circumstances.
The gun used in Conky was actually found in a swamp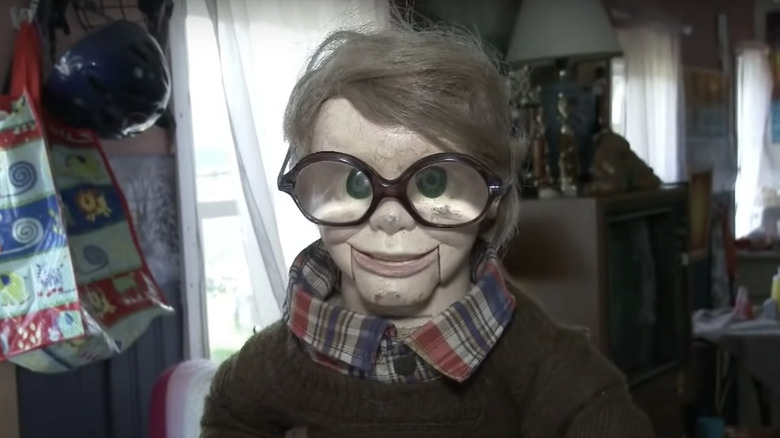 Showcase/Netflix
In the fifth episode of "Trailer Park Boys" Season 4, appropriately titled "Conky," Bubbles is afraid to go to a hospital without the puppet he made back in grade school. Ricky and Julian steal Conky early on, but they soon change their mind go to a steaming swamp to recover the puppet. Bubbles treats Conky with sincerity, while Conky constantly berates and annoys everyone else, much to Ricky's dismay. Worried about their friend's sanity, Ricky decides to finally shoot Conky "dead" with a gun he finds earlier in the episode. While the demonic dummy is the central focus of the episode, the inclusion of the gun is something that the crew came up with completely on the fly.
In the commentary track for the season's DVD release, it's revealed by Robb Wells and Mike Smith that the gun used as a prop in the episode was actually randomly found in the swamp. Of course, the commentary track is hard to come by these days, but hardcore fans on the "Trailer Park Boys" website describe this tidbit of behind the scenes information. It's one thing to have a show in which the cast comes up with most of the dialogue on the spot, but it's even crazier to know that an important plot device for the end of this episode likely only happens because of Wells' strange discovery. It's an interesting bit of trivia that speaks to the show's effectiveness in being unattached to a normal script and embracing the unexpected.
"Trailer Park Boys" is currently streaming on Netflix and SwearNet.