The Real Reason Will Smith Hated His Role In The Fresh Prince Of Bel-Air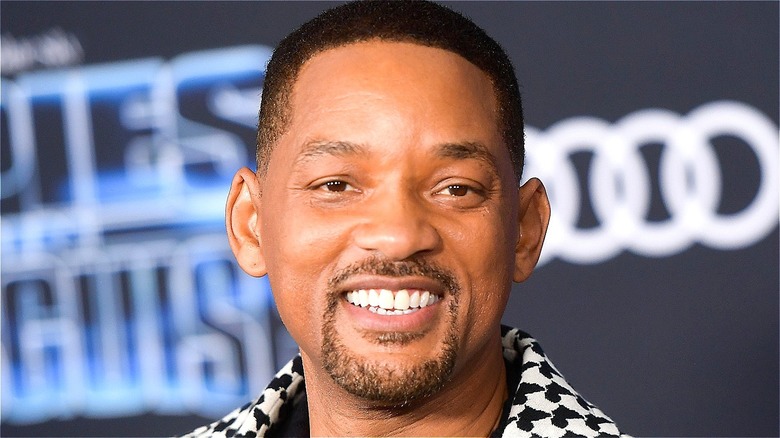 Matt Winkelmeyer/Getty
Will Smith is arguably one of the biggest movie stars on the planet. All told, the movies that Smith has appeared in have collectively grossed well over $9 billion dollars at the worldwide box office (via The Numbers). However, before he became a movie star, Smith had a successful stint as a television actor. His breakout role came in the form of "The Fresh Prince of Bel-Air," a big success for network NBC that ran for six seasons. The show centered around a fictional version of Will Smith, who is forced to move in with his uncle and aunt in Bel-Air after a run-in with gang members.
While the show helped launch Smith's career and helped him become the massive star he is today, it turns out that the man himself is not a huge fan of his earlier work on "The Fresh Prince of Bel-Air." While it's natural for actors to be critical of their earlier efforts in Hollywood, Smith has one big reason why he's not particularly fond of the role.
Will Smith would mouth other actor's lines on camera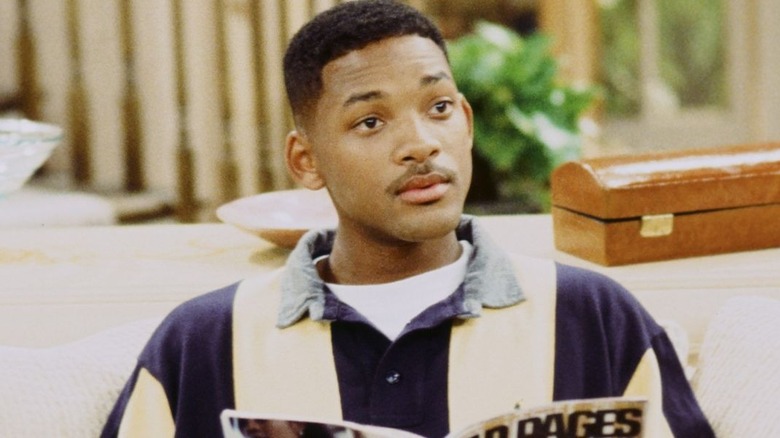 NBC
In an interview on "The Graham Norton Show" in 2017 (via ET), Will Smith revealed that during the early days of "The Fresh Prince of Bel-Air," he would learn the entire script for every episode. During filming, he would mouth along while the other actors spoke, and apparently, it's something that was captured on camera. Smith revealed that he's unable to watch the first few episodes of the show because of it.
"It was my very first role, and I was very, very focused on being successful, so I learned the whole script and everyone else's lines," Smith said. "If you watch the first four or five episodes, you can see I'm mouthing other people's lines. It's terrible and I can't bear to watch it."
While most fans clearly didn't notice, it makes sense that Smith would pick up on it and take issue with his performance, especially considering how far he's come as an actor since "The Fresh Prince of Bel-Air." Either way, the show remains a big part of pop culture, so much so that fans will soon be treated to a gritty dramatic reboot in the form of "Bel-Air."