Godzilla Will Battle Three Legendary Creatures In King Of The Monsters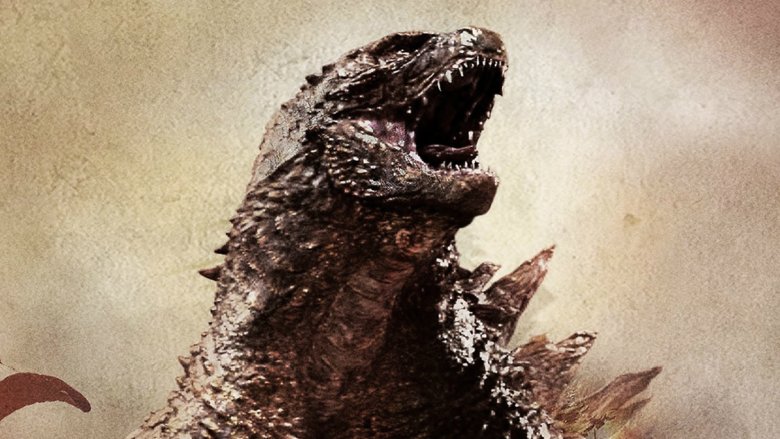 Legacy/Warner Bros.
Godzilla will have his tiny hands full in the upcoming sequel to the 2014 blockbuster from director Gareth Edwards.
Warner Bros. and Legendary Pictures officially announced the start of production of Godzilla: King of the Monsters, although it should be noted that the previously revealed title wasn't referenced in the press release.
"The new story follows the heroic efforts of the crypto-zoological agency Monarch as its members face off against a battery of god-sized monsters, including the mighty Godzilla, who collides with Mothra, Rodan, and his ultimate nemesis, the three-headed King Ghidorah," reads the press release (via ScreenCrush). "When these ancient super-species (thought to be mere myths) rise again, they all vie for supremacy, leaving humanity's very existence hanging in the balance."
Krampus director Michael Dougherty will helm the sequel, which will bring the new franchise closer to a crossover with the story from Kong: Skull Island. Sally Hawkins and Ken Watanabe will be back for the next Godzilla movie, which also stars Vera Farmiga, Kyle Chandler, Millie Bobby Brown, Bradley Whitford, and Thomas Middleditch. 
Cinematographer Lawrence Sher (who shot Edwards' Godzilla) will also return along with visual effects supervisor Guillaume Rocheron, joined by production designer Scott Chambliss (Guardians of the Galaxy Vol. 2), and editor Roger Barton (Transformers).
Filming is currently underway in Atlanta and the film is expected to arrive in March 2019. After that, we'll see Godzilla vs. Kong in 2020, and all bets will be off for humanity.
Meanwhile, check out the untold truth of Godzilla.