Why Asha From Snowpiercer Looks So Familiar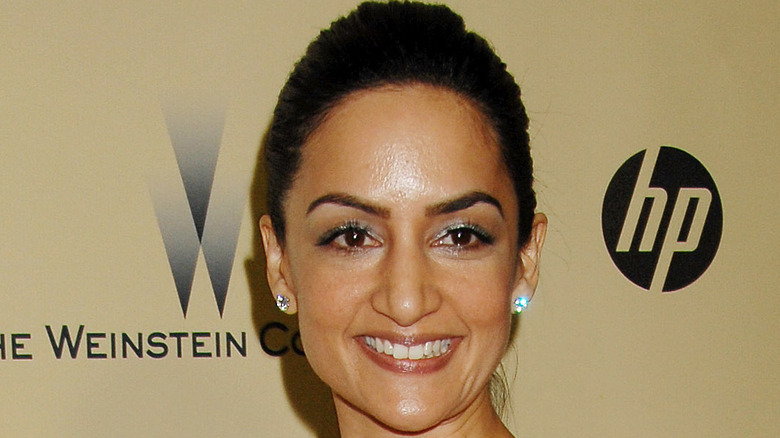 Ga Fullner/Shutterstock
When television audiences return to the icy cold world of TNT's "Snowpiercer," they'll likely recognize a handful of new faces appearing regularly on the post-apocalyptic series. This includes a new character named Asha, who is portrayed by British actress Archie Panjabi. Panjabi was first announced to be joining the third season of the series back in February of 2021 (via Deadline). 
Panjabi has been actively working as an actress since the early 1990s and, with more than 70 acting credits to her name, is a veteran of the business. According to her IMDb page, Panjabi began her career with a handful of brief roles such as one episode of "London's Burning" in 1993 and two episodes of "Siren Spirits" in 1994. In the decades since, Panjabi has grown her Hollywood profile extensively with a plethora of television and film roles. Additionally, she has completed a variety of voice work throughout her career, including a recent guest spot on the Disney+ series "Star Wars: The Bad Batch."
This isn't an exhaustive list, but if you recognized Panjabi in "Snowpiercer" and couldn't quite place her, here's a few places you might have seen her before.
Archie Panjabi portrayed Pinky Bhamra in Bend It Like Beckham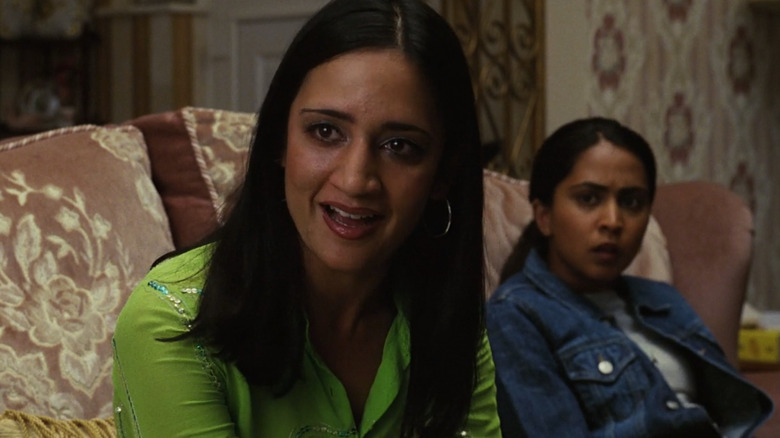 HBO Max
Many audiences first came to know Panjabi for her portrayal of Pinky Bhamra in the 2002 romantic comedy "Bend It Like Beckham." Panjabi plays the sister of the film's central character, Jess Bhamra (Parminder Nagra). Most of the film's plot is focused around Jess's love for the sport of football (as well as her parents' vocal disapproval and concern), but Pinky's wedding is also a concurrent plot point. Though she strives to be a supportive sister, Pinky creates numerous issues for Jess as the duo's sibling rivalry leads them to the share (and eventually reveal) a number of secrets which shock their parents (especially when they are "revealed" incorrectly).
Unfortunately, Jess's championship match is scheduled for the same day as Pinky's wedding. As preparations for the ceremony begin, Jess's father realizes that she simply cannot be happy without the game that she loves. He allows her to play the game so long as she returns for her sister's wedding. Jess arrives to the game just in time to score the winning point. Her team quickly helps her back into her ceremonial garb in order to make it back to her sister's wedding in time to celebrate. 
This remains one of the most comedic roles of Panjabi's career to date. All others productions on this list are characteristic of Panjabis' more recent tendency towards dramatic roles. 
"Bend It Like Beckham" is currently available for streaming on HBO Max.
Panjabi played Professor Reed Smith in The Fall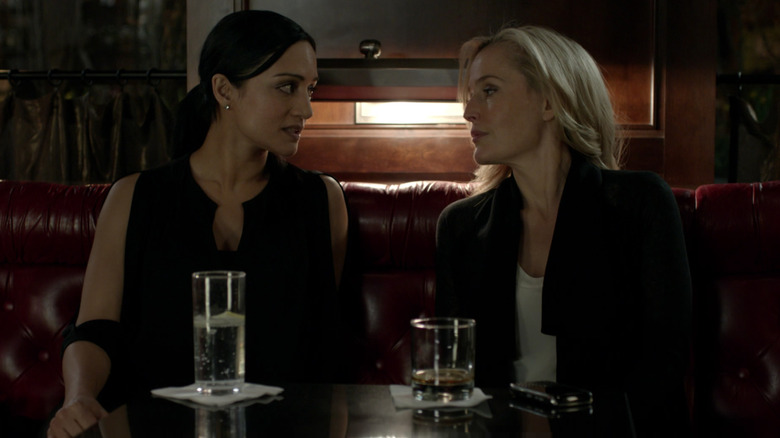 Peacock
If you're a fan of "The Fall," starring Gillian Anderson and Jamie Dornan, you might recognize Panjabi for her recurring role as Professor Tanya Reed Smith, the pathologist assigned to Operation Musicman. For the uninitiated, "The Fall" is a television series focused on a game of cat and mouse between Detective Superintendent Stella Gibson (Gillian Anderson) and a serial killer, Paul Spector (Jamie Dornan). The series ran for a total of three seasons between 2013 and 2016.
Panjabi makes her first appearance as the professor in Season 1, Episode 2 ("Darkness Visible") and assists in the manhunt for the dangerous serial killer at the center of the series. In Season 2, Episode 3 ("The Beauty Hath Strange Power"), Reed Smith and Gibson share a memorable kiss in order to dismiss a man who approached the former at a bar. Throughout her time on the series, Panjabi appears in a total of nine episodes, marking her final appearance in Season 2, Episode 5 ("The Perilous Edge of Battle"). According to Panjabi, she was unable to continue on the series as a result of commitments to the next production on this list (via Express).
"The Fall" is currently available for streaming on Peacock.
She sparred with Julianna Margulies in The Good Wife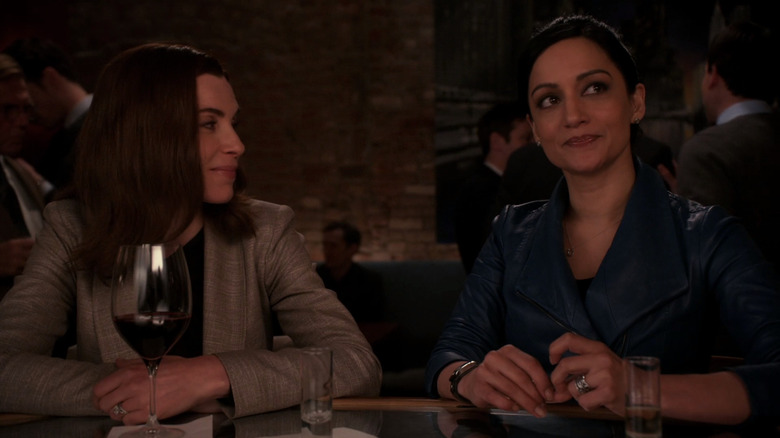 CBS/Paramount+
One of the longest-running roles of Panjabi's career so far is her 134-episode run on the CBS series "The Good Wife." In the show, Panjabi plays Kalinda Sharma, an in-house private investigator at Stern, Lockhart, & Gardner. She first appears in the pilot episode and quickly becomes friends with Alicia Florrick (Julianna Margulies). However, this friendship is doomed once it is revealed that Kalinda previously shared a one-night stand with Peter Florrick (Chris Noth), Alicia's husband. While this drama in front of the camera is certainly entertaining, it pales in comparison to what is alleged to have occurred between the two actresses behind the scenes.
At some point in Season 4, Panjabi stopped sharing scenes with Margulies, certainly a surprise as their characters formed an unlikely, but effective duo. While few reports have ever delved into details, it seems clear that Panjabi and Margulies are not the best of friends. Panjabi infamously departed her role on the legal drama at the end of the sixth season. In Season 6, Episode 22 ("Wanna Partner?), sequence attempts to portray Alicia and Kalinda meeting up at a bar. The moment was meant to work as a reunion and a goodbye of sorts, but plenty of fans noticed something a little strange. The two clearly never actually shot a final scene together and was only formed through the use of tricky camera work (via Vox).
"The Good Wife" is available for streaming on Paramount+.
She starred opposite Dwayne Johnson and Paul Giamatti in San Andreas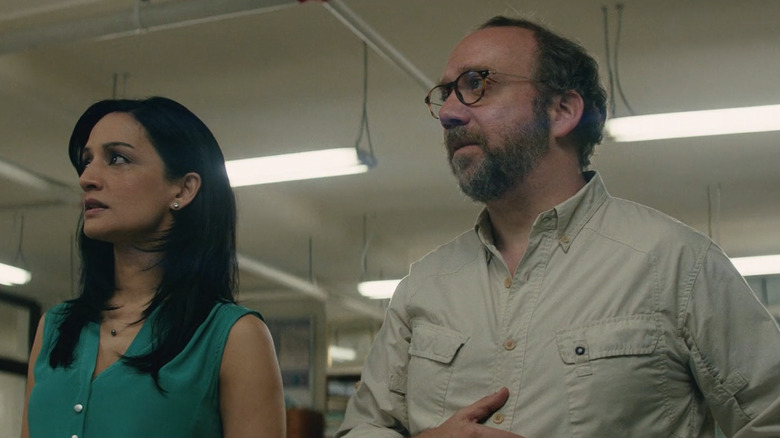 Warner Bros. Pictures/Hulu
Not long after her departure from "The Good Wife," Panjabi returned to the big screen in the 2015 disaster film "San Andreas," in which she portrays a news reporter by the name of Serena Johnson. In the beginning of the movie, Johnson appears in a helicopter with Raymond "Ray" Gaines (Dwayne Johnson) as her news team works to document the actions of a Los Angeles Fire Department helicopter rescue team. 
After a series of deadly earthquakes, Johnson shifts her news coverage to begin covering the massive earthquake expected to hit California in the near future. For much of the movie, Panjabi shares scenes with Dr. Lawrence Hayes, a Caltech seismologist portrayed by Paul Giamatti. As Hayes and his students begin to figure out how to more accurately predict the coming quake, he and Johnson combine their strengths to warn the public of the coming danger. While many people are killed throughout the events, Hayes and Johnson's coverage of the disaster helps save thousands of lives.
"San Andreas" is currently available for streaming on Hulu.
Panjabi played Nas Kamal in Blindspot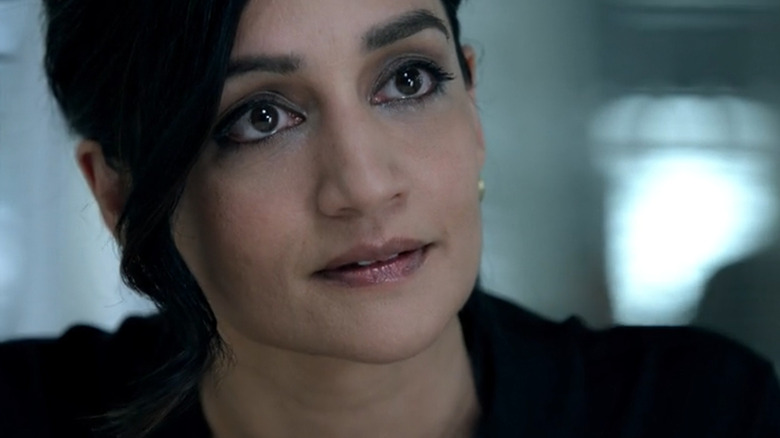 NBC/Hulu
You may also remember seeing Panjabi in 21 different episodes of NBC's "Blindspot," a police procedural about an amnesic woman (Jaime Alexander) who is found covered in mysterious tattoos which reveal clues to a number of violent crimes. The series, which starred Jaime Alexander and Sullivan Stapleton, aired on NBC from 2015 to 2020 (via IMDb). 
Panjabi first appeared on the series in Season 2, Episode 1 ("In Night So Ransomed Rogue") as a character named Nas Kamal, the leader of a secret part of the NSA. While Panjabi appeared in nearly every episode of her first season, her character gave up her career at the end of the season to protect the rest of the team (via Entertainment Weekly). As a result, Panjabi was somewhat abruptly written out of a series regular role. Panjabi only appeared in two more episodes throughout the run of the series, briefly guest starring in Season 3, Episode 13 ("Winning Shot") and Season 5, Episode 11 ("Iunne Ennui").
"Blindspot" is currently available for streaming on Hulu.