How Captain Boomerang From The Suicide Squad Should Really Look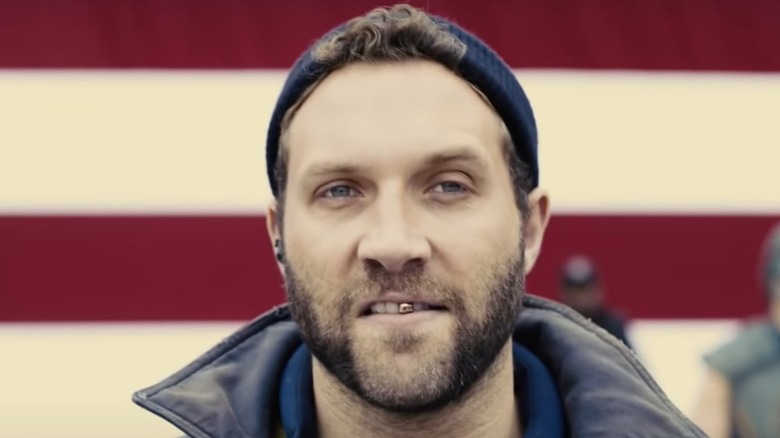 DC Comics
Played by Jai Courtney, Captain Boomerang has become one of the most recognizable DC Comics characters after appearing in both 2016's "Suicide Squad" and 2021's "The Suicide Squad."
It may be hard sometimes to remember that the Australian master of boomerangs is a villain. His personality is fun and lovable, he also carries around a stuffed animal in "Suicide Squad" which is just downright adorable. Nonetheless, Captain Boomerang is indeed categorized as a villain using – you guessed it – boomerangs as his primary weapon of choice.
In the films, Captain Boomerang's costumes are somewhat stylish with both featuring a big collared coat. However, in "Suicide Squad" the coat is paired with a beat up tracksuit jacket and jeans, while the sequel film "The Suicide Squad" sees him in a more sleek blue ensemble that almost matches the coat. This iteration also features a beanie that is not present in the 2016 film. Just like his counterparts Harley Quinn or Deadshot, changes were made from his original comic book costume in the films. So, what are his costumes supposed to look like?
The comic book Captain Boomerang costume is much more eccentric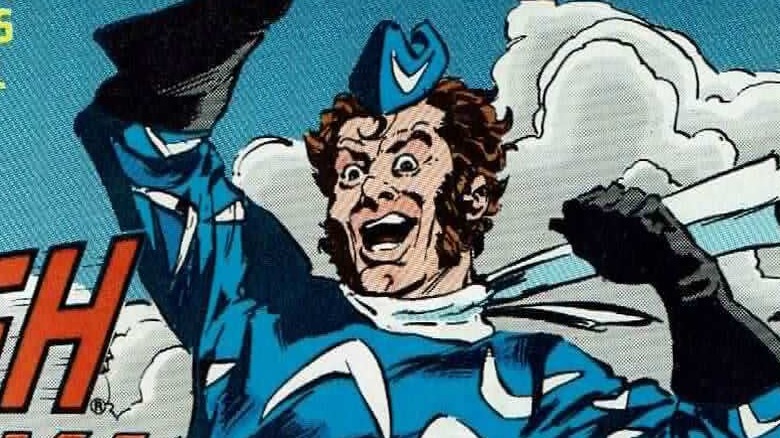 DC Comics
DC may have done Jai Courtney a favor by not making him wear Captain Boomerang's original comic book costume. The outfit the villain originally wore in his first appearance was much more bright and eccentric; it almost looks like a professional figure skater's costume.
As displayed on WriteUps, Captain Boomerang's look was very different from what is seen in the films. The costume was bright blue with a boomerang pattern and the bottom of the top flared out like a skirt. The ensemble also featured black gloves with a matching belt and some sort of black pants. Finally, the villain wore white boots matching the white of the costume's boomerang print.
This original costume varies big time from both versions of Captain Boomerang's costumes in the films, but it the movies did take inspiration from the more modern comic versions of Captain Boomerang. As seen in DC Comics, later versions of the villain's look are much more in line with what fans recognize from the movies. He wears a big black coat with a blue jacket and black pants. This is then paired with a sash donning his boomerangs, a scarf or ascot, and a beanie featuring a boomerang logo.
This is pretty much identical to what is seen in "The Suicide Squad," the only thing they changed was removing the logo from his beanie and no scarf is to be found. In "Suicide Squad" the outfit it not exact, but is pretty much the same concept. So, technically Captain Boomerang's costume is accurate to his modern-day comic appearance but is certainly nowhere near his original comic book look.