How Chicago P.D.'s Jason Beghe Keeps Voight From Becoming Boring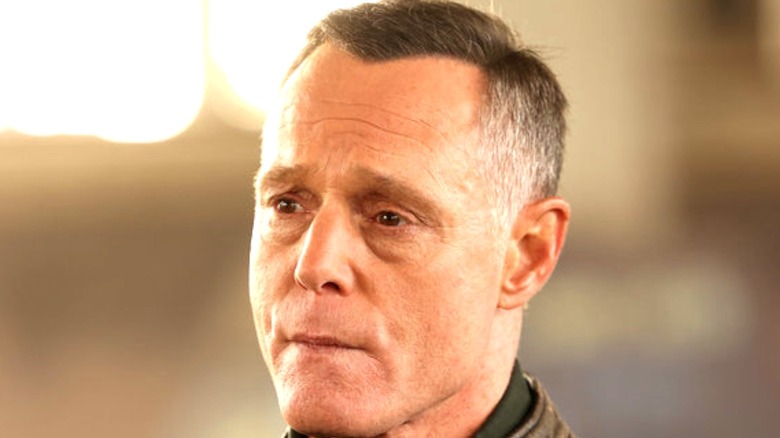 George Burns Jr/NBC
Jason Beghe, who plays Detective Sergeant Hank Voight, is the dedicated and fervent leader on "Chicago P.D." Joined by a diverse and robust cast consisting of Patrick John Flueger, Amy Morton, LaRoyce Hawkins, and Tracy Spiridakos, "Chicago P.D." is currently in Season 9. Originally appearing on another show from the "One Chicago" franchise, Voight got his start on "Chicago Fire." In this show, however, he is shown to be a crooked cop that catches the eyes of the protagonists. It turns out that he is an undercover agent attempting to clean out the corruption, which absolves him of the charges leveled against him in "Chicago Fire," and leads to his role in "Chicago P.D."
In "Chicago P.D." he is given control of the fictional 21st precinct in the Chicago Police Department, which is an elite intelligence unit made from Chicago's very finest. Considering how long the show has been on (over eight years), Beghe explained in a recent interview how he keeps his character fresh and exciting.
The character of Voight grows as the actor does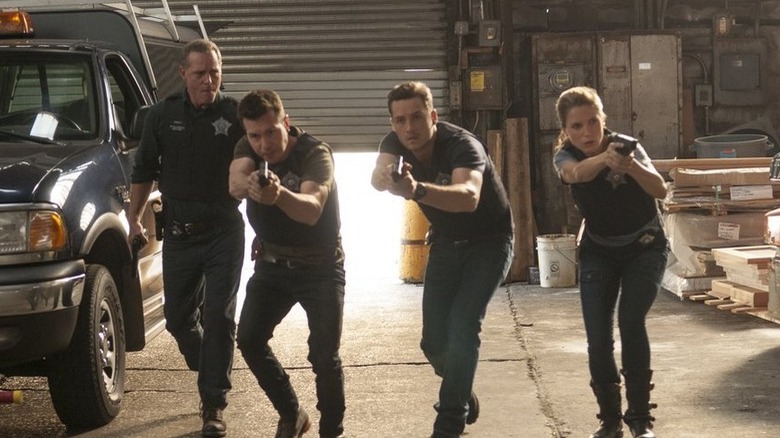 NBC
When asked about the long hours one must work on police procedurals and how he keeps up with his character, Jason Beghe said, "You know it's like, how do you keep it fresh in your own life? You know, the character evolves, or he is going to be boring and die. And as I continue to grow, so does he. And, you know, I am always looking to discover and create new things about him, so it keeps it interesting. Nobody, not a character or person, is one thing, and there is always more to discover and create."
The character of Voight has definitely grown over the seasons, and in no part due to the trauma that has occurred on the show. He has witnessed brutal crimes, blackmails, murders, and even suffered the loss of his son and the exploitation of his son's wife and unborn child. Voight has also taken several of his co-workers as protégés and promoted/demoted characters based on their actions. Ultimately, Voight is a varied character with plenty of different motivations who only seems to be growing as the show progresses.