The Nickelodeon Show Aidan Gallagher Starred In Before Umbrella Academy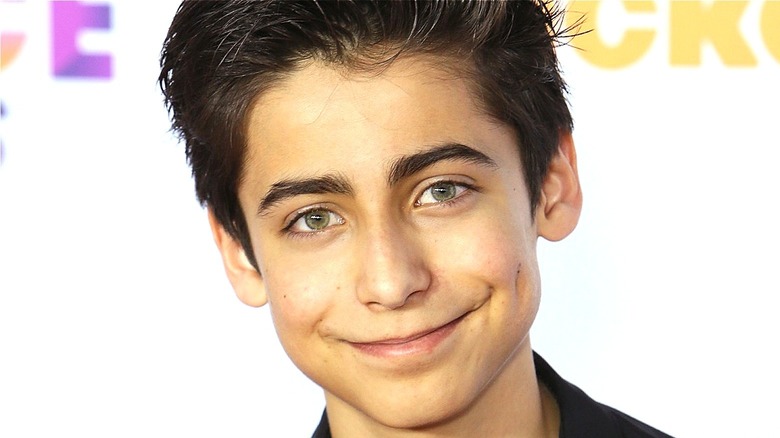 David Livingston/Getty
Though we don't know exactly when yet, the third season of "The Umbrella Academy" is expected to premiere on Netflix at some point in 2022 (via Deadline). The popular television series is based on a Gerard Way comic book series of the same name which follows the various escapades of a team of X-Men-like superhero characters. Largely as a result of their origin and subsequent traumatic childhood, each member of the eponymous group has a difficult relationship with their adoptive father, Sir Reginald Hargreeves (Colm Feore), a billionaire who adopts all of his children with the sole intent of using them as a crime-fighting team. 
However, no character on the series has such a complicated relationship with Hargreeves as Number Five (Aidan Gallagher). As a young boy, Five asks his father if his powers allow him the ability to time travel. Hargreeves cautions him against such action, but Five takes offense at his father's words. Sadly, Hargreeves is quickly proven right and Five is forced to endure two apocalypses (and, amusingly, two puberties) figuring out how to fix his mistakes.
Some people may recognize Gallagher from his previous role on "Modern Family," while younger audiences are more likely to remember him from a show on Nickelodeon. What was the name of that show?
Aidan Gallagher was a series regular on Nicky, Ricky, Dicky & Dawn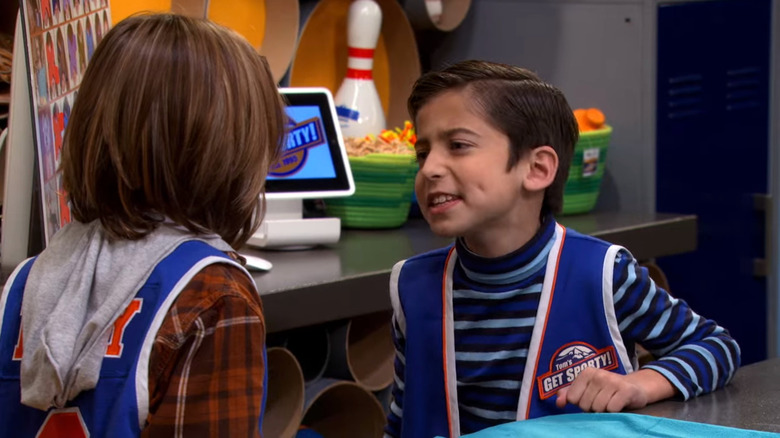 Nickelodeon/Netflix
Long before he took on the role of Number Five, Aidan Gallagher starred as a series regular on a Nickelodeon series called "Nicky, Ricky, Dicky & Dawn" (via IMDb). The series, which began airing on the children-focused network in 2014, focuses on a sibling rivalry between four 11-year-old quadruplets. Gallagher appeared in all 84 episodes of the series as Nicky Harper, the youngest member (by a few minutes) of the Harper clan. Throughout the series, Nicky is proven to be somewhat easily confused, but also remarkably talented at one-liners and cooking.
Nicky's immediate family members on the series include his parents, Tom (Brian Stepanek) and Anne (Allison Munn), as well as those with whom he shared a womb: Ricky (Casey Simpson), Dicky (Mace Coronel), and Dawn (Lizzy Greene). As would be expected, the tensions associated with so many young children growing up together under one roof lead to a variety of comedic situations.
Though "Nicky, Ricky, Dicky & Dawn" officially ended in 2018, all four seasons of the series are available for streaming on Netflix.