The '80s Classic Sequel That Almost Killed The Little Mermaid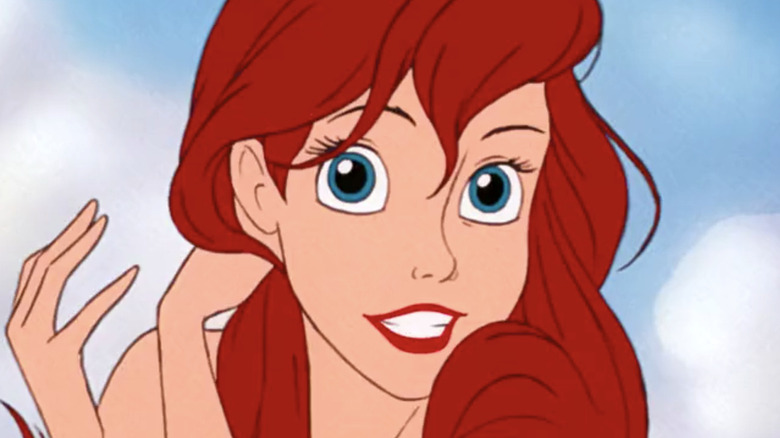 Disney
Ariel is undoubtedly one of Disney's most iconic characters and definitely the most famous redhead mermaid out there. There's just something about her adventurous spirit that is so likable, that even when she acts like a defiant brat you can't help but sympathize with her — she just wants to be part of our world.
1989's "The Little Mermaid" has a certain magical and nostalgic quality to it. From the earworm tunes like "Under The Sea" and "Part Of Your World',' the lovable sidekicks Sebastian and Flounder, and, of course, the romance between Ariel and Prince Eric.
"The Little Mermaid" is a part of Disney's famous renaissance era of films — an era during the '90s where Disney animation films were highly successful and critically acclaimed. In fact, this Time article credits it as the beginning. With "The Little Mermaid" and Ariel having such a pop culture impact, diehard fans might be surprised to know that it almost never got made. Here's the story.
1984's Splash almost sank Ariel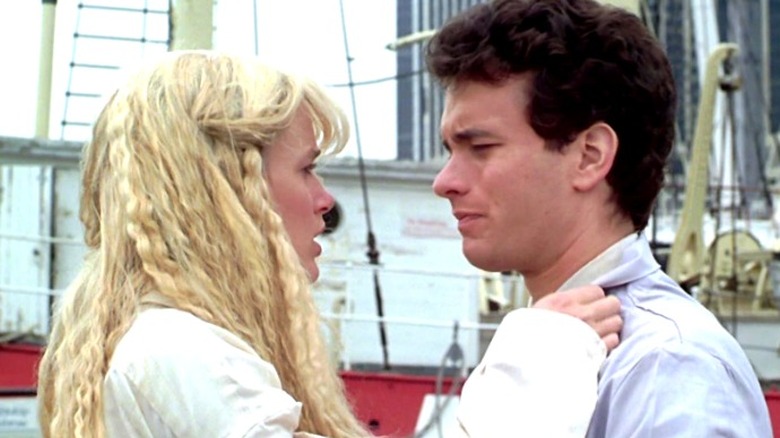 Touchstone Pictures
Touchstone Picture's 1984 classic "Splash" almost killed Ariel's chances of ever making it to shore — or the big screen. However, "The Little Mermaid" was facing production struggles before "Splash" even came into the mix. Initially, Disney was wary about a new animated movie because they felt that animated films had lost financial profit opportunities after the release of "The Black Cauldron," which is often noted as one of the studio's worst animated films. It only made about $21 million at the box office (via Box Office Mojo), compared to a reported $40 million budget (via Slate). 
"The Little Mermaid" was able to survive this first bump in the road, but then came along its next opponent, "Splash." According to a Yahoo! interview with directors John Musker and Ron Clements, who worked on "The Little Mermaid" and other hits like "Aladdin" and "Moana," Disney executives Michael Eisenberg and Jeffrey Katzenberg initially turned down "The Little Mermaid" because they were already doing a sequel to "Splash," another mermaid-centric story. 
However, "The Little Mermaid" co-director Musker told Disney, "Really? You don't want to do this? This is going to be kind of special." This made Katzenberg and Eisenberg revisit "The Little Mermaid" and read Clements' treatment for the script, and they eventually greenlit the project. Ironically, "The Little Mermaid" soon became an iconic film, while "Splash, Too" ended up being a made-for-TV film without Tom Hanks or Daryl Hannah.