Who Plays Johnson In Netflix's Pretty Smart?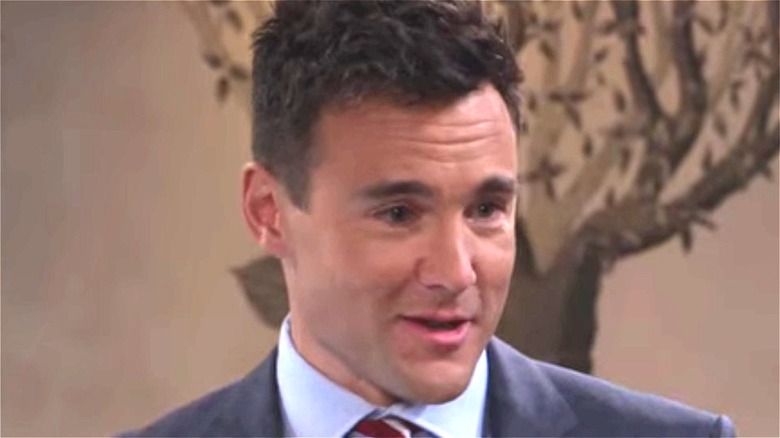 Netflix
Netflix's "Pretty Smart" is one of those odd-couple-sitcoms where, in this case, two sisters with very different personalities have to live under the same roof as wacky hijinks ensue. The light comedy show stars Emily Osment and Olivia Macklin as the sister duo who are part of an ensemble cast of young and talented actors who keep the jokes coming. But, if you're paying close attention, you might see a familiar face in Episode 5 of the first season.
In Episode 5, "Yikes! Grant asked Chelsea for a favor!" (via IMDb), Solana (played by Cinthya Carmona) has a romantic tryst with a suited-up dude-bro who, despite their dissimilar personalities, gives in to their undeniable chemistry. Both actors deliver strong performances and elicit lots of laughs in their few minutes of screen time together. If the actor who plays Johnson looks familiar, it's probably because you've seen him in several different TV shows in recent years — and he's got a very interesting Hollywood pedigree to boot.
Robert Belushi is part of a famous acting family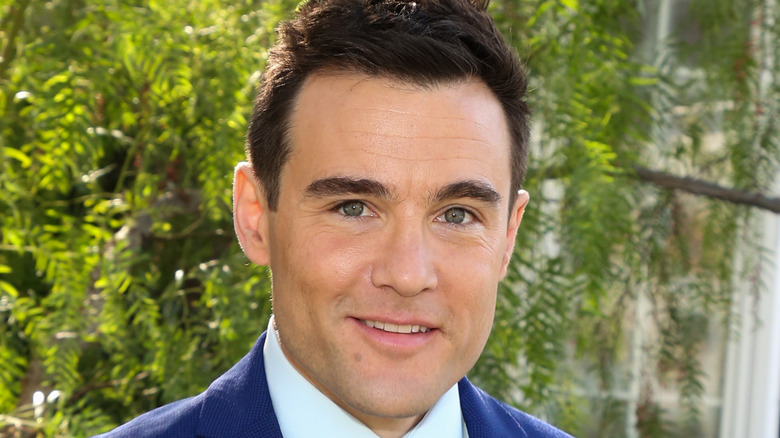 Paul Archuleta/Getty Images
According to the "Pretty Smart" IMDb cast page, charismatic thespian Robert Belushi plays Johnson on "Pretty Smart." Belushi's own IMDb profile reveals his first on-screen credit was earned in 1986, but his career didn't pick up steam until 2008. To date, his most notable roles include playing the bartender Linus on "How I Met Your Mother," plus guest appearances on "Agents of S.H.I.E.L.D.," "Chicago P.D.," and "The Mentalist." Plus, he's got two projects in post-production right now in addition to his appearance on "Pretty Smart."
Acting clearly runs in the family as Belushi follows in the footsteps of his father, Jim Belushi, and his uncle, the late John Belushi. Jim has built a sizable career for himself through the decades, with top credits including "K-9," "According to Jim," and the "Twin Peaks" sequel series (via IMDb). Like his son, the senior Belushi is active in Hollywood these days, and his Instagram reveals he has a booming side business. Fans of the Belushi clan will also remember John, who rose to fame as one of the original "Saturday Night Live" cast members and for his roles in "Animal House" and "The Blues Brothers" (via IMDb). The fantastic comedian and actor dominated Hollywood in the '70s and early '80s before passing away in 1982.
In a 2013 interview with Canadian outlet Times Colonist, Belushi talks about how his family name was a "double-edged sword" when he first stepped onto the acting scene. But, despite what people may have expected of him at that time, he's done a great job finding his own way in the industry.