Dunkirk Early Reviews Call Film 'Thrilling And Heartbreaking'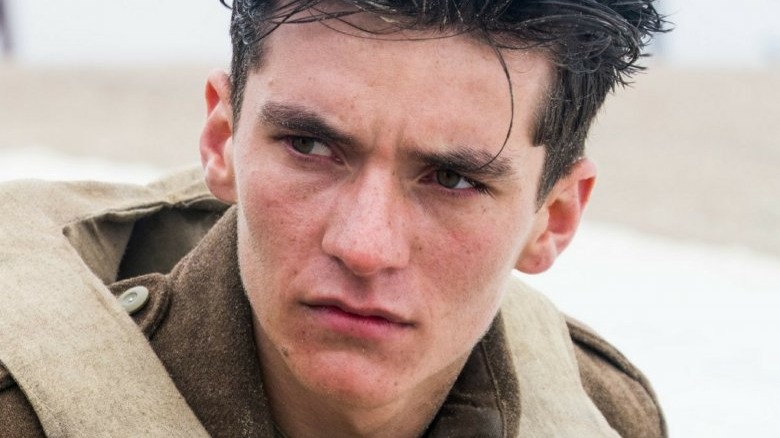 The (early) reviews are in, and critics are absolutely raving about Christopher Nolan's war epic Dunkirk. 
Starring new kid on the Hollywood block Fionn Whitehead and boy band member turned bonafide solo artist Harry Styles, Dunkirk is being lauded for its "modern storytelling" and heart-stopping action. Those who caught the flick ahead of time are also applauding Nolan's direction, Styles' surprisingly sharp performance, and the gorgeous score. 
"Dunkirk [is] intense! Three intercutting stories on three time frames. Almost a silent film [with an] incredible score. May be divisive. I loved [it]," said film critic Alicia Malone on Twitter, who also urged viewers see Dunkirk in 70mm format. 
Ali Plumb of Radio 1 and 1Extra shared similar thoughts and offered a comparable recommendation: "I'll say this about Dunkirk: watch it in the biggest, loudest, IMAXiest cinema possible." 
Anna Klassen, the entertainment editor at Bustle, let fans of Nolan's work know that he's likely outdone himself with Dunkirk. "[It's] fantastic. Truly thrilling from first to last second. A heartbreaking, heart-pounding, nail-biting offering. Nolan fans, rejoice," Klassen wrote on Twitter. 
London-based film journalist Anna Smith called Dunkirk a "triumph" that's "beautifully filmed [and] deeply moving" with strong turns all 'round (and yes, that includes Harry Styles)" (via Twitter). Smith continued, turning the focus on Nolan's directing expertise: "I think Dunkirk also proves how terrific Christopher Nolan is at directing actors. Dialogue delivery is all the better for its subtlety." 
Critic Stephen Whitty described Dunkirk as "a mix of modern storytelling (interwoven timeframes) [and] classic filmmaking (real Spitfire dogfights)." Steven Weintraub, editor-in-chief at Collider, was equally blown away: "Dunkirk is edge-of-your-seat filmmaking that's fully realized in IMAX. Can honestly say I've never seen anything like it." Erik Davis, the managing editor at Fandango, stamped the film with some seriously impressive labels: "chaotic, relentless, thrilling, [and] one of the most captivating movies you will see this year."
These pre-release reactions are definitely promising, but we'll have to wait until Dunkirk is released on July 21 to judge for ourselves. While we wait until then, take a look at some of the other movies we're excited to see this summer.