Why Stargirl's Costume Makes No Sense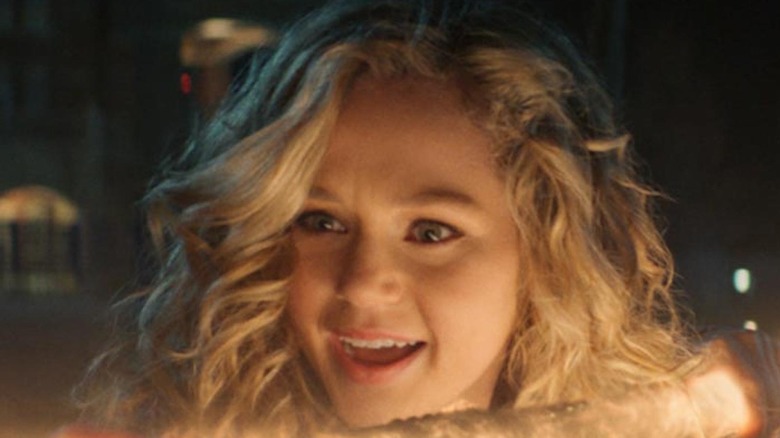 The CW
The DC Universe keeps getting even bigger on the small screen after "Stargirl" Season 2 made its way to The CW after originally debuting on the DC Universe app. The series follows Courtney Whitmore (Brec Bassinger) who becomes Stargirl when she finds the Cosmic Staff — which bonds itself to her. After finding the Justice Society of America's now-abandoned headquarters, Courtney founds a new version of the team with several of her classmates. Not only do the teenage superheroes have to deal with the highs and lows of growing up, but they're also up against the Injustice Society of America (of course).
"Stargirl" really leans into the comics of it all, and doesn't shy away from some of the more outlandish ideas from the beloved source material. So yes, DC Comics readers, Pat Dugan (Luke Wilson) jumps into a giant robotic suit called S.T.R.I.P.E. to go up against villains like Solomon Grundy and Icicle (Neil Jackson). The show's willingness to embrace the comics drew in great reviews, and it currently has an 89% critic rating on Rotten Tomatoes.
But amid all the action-packed fun, light-hearted comedy, and lovable superhero shenanigans, there's something about Stargirl's costume that doesn't seem to make sense.
Brec Bassinger says Stargirl's suit is too tight and rips easily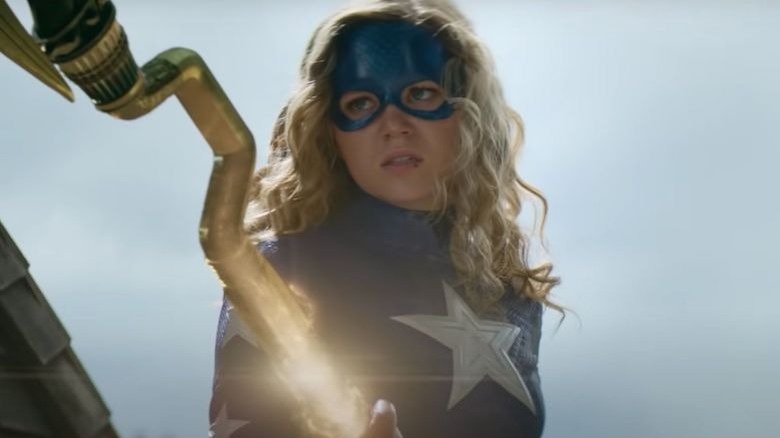 The CW
Speaking to CinemaBlend, Brec Bassinger opened up about working on "Stargirl" and what it was like stepping into Courtney Whitmore's vibrant red, white, and blue costume. Bassinger said although she "truly felt like a superhero," she's suffered several wardrobe malfunctions during filming. The star (girl) revealed that "it was the fifth episode – I bent down and I ripped a pair of shorts." To be fair, this isn't surprising for comic book shows and movies, since most of the costumes are notoriously quite restrictive.
Bassinger then explained that she ripped a second pair of shorts soon after. The actress pointed out that she went through "my fair share of tops and shorts just from ripping them, like in a scene or strictly just bending down."
Thankfully, the "Stargirl" crew was very understanding on set, because Bassinger also noted that "they never wanted me to prohibit my acting or my fight scenes because of that." But it does beg the question of why they didn't decide to change the suit in some way to make it more accommodating for filming. After all, it's a superhero show, and there are plenty of fight sequences in each episode. Yes, it looks cool, but it'd be interesting to know how many suits the team has gone through in Season 1 and Season 2.