This Is Who Plays Katie In Paranormal Activity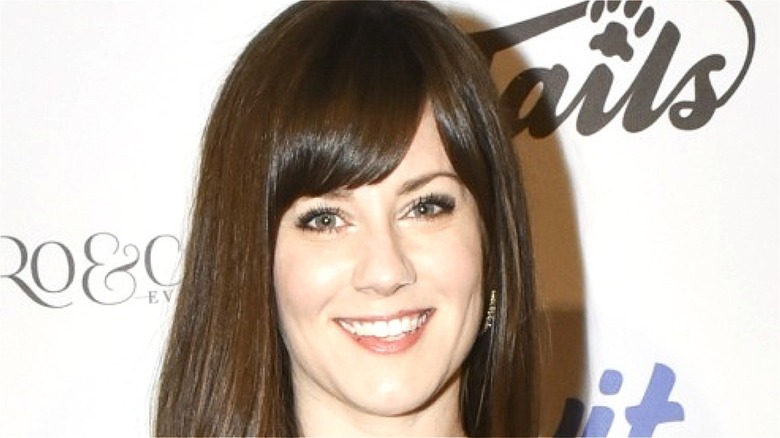 Rodin Eckenroth/Getty
2007's "Paranormal Activity" is a terrifying horror movie that ushered in a whole new era of found footage movies trying to emulate its terror. The film was only made on an estimated $15 thousand dollar budget according to IMDb, but grossed roughly $193 million worldwide.
The film follows girlfriend Katie (Katie Featherston) and boyfriend Micah (Micah Sloat) who are moving in together for the first time at Micah's home in San Diego. Weird things begin to occur in the home after Katie's arrival so Micah decides to document the occurrences on camera. Eventually, a demonologist is brought in who warns Katie of the danger that may be near after she reveals a long history with the paranormal in her life. It becomes clear that a malevolent demon is haunting Katie and the terror it unleashes on the couple is truly horrifying.
"Paranormal Activity" is a truly scary film that has you on the edge of your seat — and jumping out of it. The film is very successful for being made on such a low budget and even spawned an entire franchise stemming from Katie's original story. Speaking of Katie, with the film being a small production, there are not any A-list actors in the film. So, fans may be wondering just exactly who the actor who plays Katie is.
Katie Featherston is an actress and director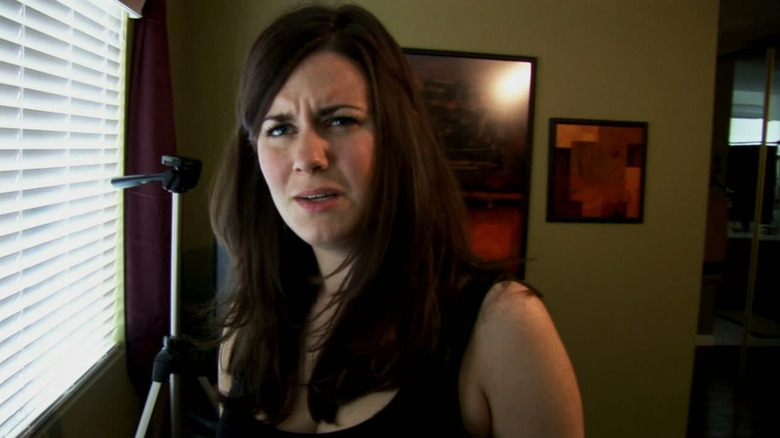 Paramount Pictures
Sharing a first name with her most famous character, Katie Featherston's biggest break was starring in "Paranormal Activity," though it is not the actor's only work. Following the film, she went on to do more projects in the entertainment industry.
After the success of "Paranormal Activity," Featherston won the award for Best Actress at the 2009 Screamfest Film Festival. "Paranormal Activity" was initially released in 2007, but after being picked up by Paramount Pictures was widely distributed in 2009. She then continued to reprise her role as Katie in many of the franchise's later films such as "Paranormal Activity 2," "Paranormal Activity 4," and "Paranormal Activity: The Marked Ones."
However, in 2016 Featherston broke away from the "Paranormal Activity" franchise by directing, producing, and starring in a 15 minute short film titled "Becoming." Little information is available on the project or where to find it, but it's still an impressive jump for the actress. In 2017, she also starred and directed a web series "Solace for the Unloved," which can be watched on YouTube.
Featherston's last mainstream role was in 2019 when she appeared as townsperson Lilah LaPlant in the first season of the hit HBO series "Big Little Lies." She doesn't currently have any upcoming projects listed on her IMDb, but fans of "Paranormal Activity" can hope that she'll one day make a return to the ongoing franchise.