Meat Loaf's Death Draws Tributes From Every Corner Of The Industry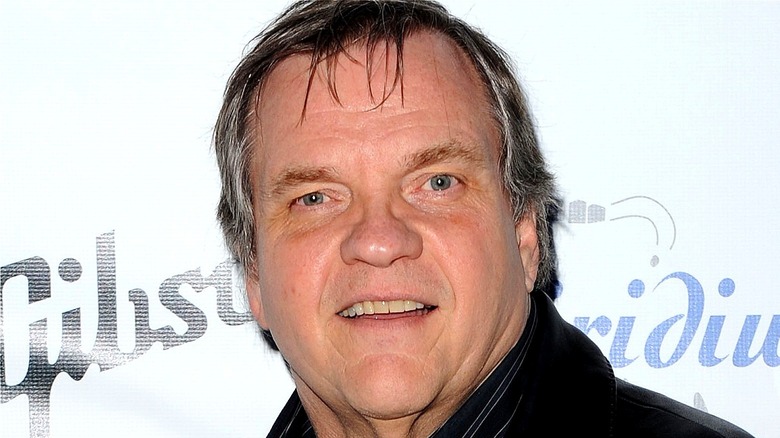 Stephen Lovekin/Getty
As reported by NBC News, acclaimed rock artist and actor Meat Loaf passed away on January 20, 2022. Best known to music lovers for his smash hit debut album "Bat Out of Hell," released in 1977, the singer born as Marvin Lee Aday was 74 years old at the time of his death. In addition to his top-selling rock recordings, Meat Loaf also forged a life-long career as an actor, appearing in over 100 productions (per IMDb).
Hit singles for the iconic rocker included "Two Out of Three Ain't Bad," "Paradise by the Dashboard Light" and "I'd Do Anything for Love." As for his on-screen acting appearances, Meat Loaf is perhaps best remembered for his role as Eddie in the monstrously successful 1975 musical "The Rocky Horror Picture Show," with other memorable film and TV appearances in "Fight Club," "Glee," "Elementary," "Ghost Wars" and "Wayne's World." With a music and acting career spanning six decades, it's no surprise that Meat Loaf's death has drawn heartfelt tributes from fellow performers and others throughout the entertainment industry.
Entertainers everywhere are mourning Meat Loaf's passing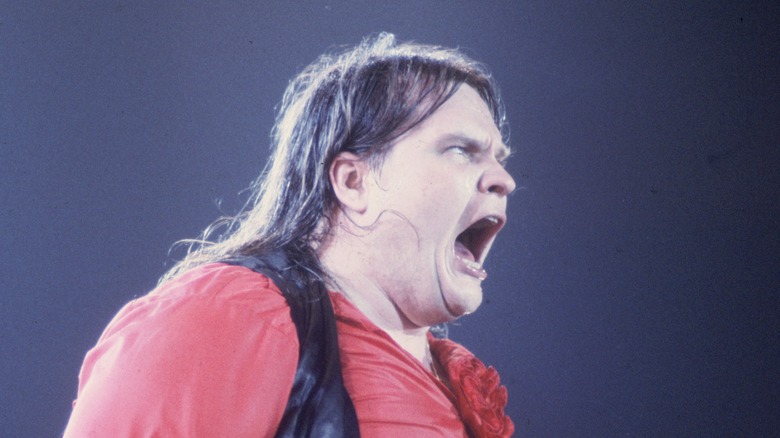 Keystone/Getty Images
Taking to Twitter to post their recollections, anecdotes and expressions of sympathy and condolence to his family, Meat Loaf fans from across the entire spectrum of music, TV, and motion pictures are making their feelings known. Actor and "Fight Club" costar Edward Norton posted a photo of himself and Meat Loaf in a moving embrace, writing, "I don't keep pictures from films around home. But I have this one in my office in a frame bc it makes me smile every time. It's engraved 'Love and Hugs, Meat' it sums him up well. He was so funny. And gentle. And warm to everyone. A sweet soul. RIP Meat Loaf."
Fellow musician @BoyGeorge also tweeted his commiseration and a fond memory, recalling an encounter with the singer in London, saying, "R.I.P. Meatloaf. Love and prayers to all his family and close friends. He once turned me upside down in a Chinese Restaurant in St Johns Wood."
Actor and "Star Trek" star George Takei tweeted, referencing one of Meat Loaf's most famous songs, "We wanted you, we needed you–and we loved you. Three out of three after all, Meatloaf. You will be missed." Actor Marlee Matlin, who competed on "The Celebrity Apprentice" the same season as Meat Loaf, tweeted, "He was passionate. A softie. Kind. And talented as hell. And he was my friend. My heart is broken into a million pieces. RIP my friend, Meat Loaf." 
Queen's Brian May and author Stephen King also paid tribute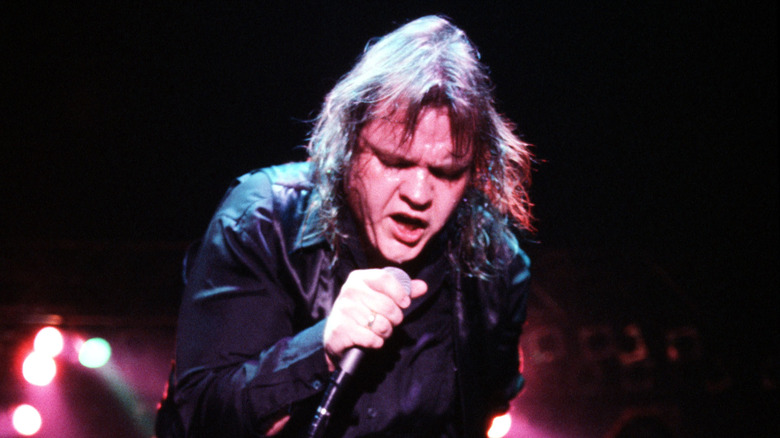 Luciano Viti/Getty Images
On Instagram, Queen guitarist Brian May shared some special memories of his long-time friend, writing, "Remembering great times. Completely gutted that Meat Loaf has left us. Always full of madness, with the innocent sense of naughtiness of a 5-year old, Meat was forever young. I called him Mr Loaf, and he called me when he wanted some wacky guitar playing. We had so much fun so many times, and, just three months younger than me, he felt like a brother. Dear Meat, the world is mourning and will miss your fine and powerful presence for a very long time. RIP."
Author Stephen King also recalled one of Meat Loaf's most famous lyrics in his remembrance of the performer, tweeting, "Sad to hear about the Loaf. I'm sure he's glowing like the metal on the edge of night." And country music superstar Travis Tritt honored the singer's memory with a tweet reading, "Woke up this morning to the sad news that Meat Loaf had passed away. What a tremendous talent gone way too soon. He was also one of the nicest people anyone could ever want to know. This world is a little less bright without him. #RIPMeat"
Tributes will likely continue to pour in as the world remembers one rock and roll's greats.