The Devastating Death Of Comedian Louie Anderson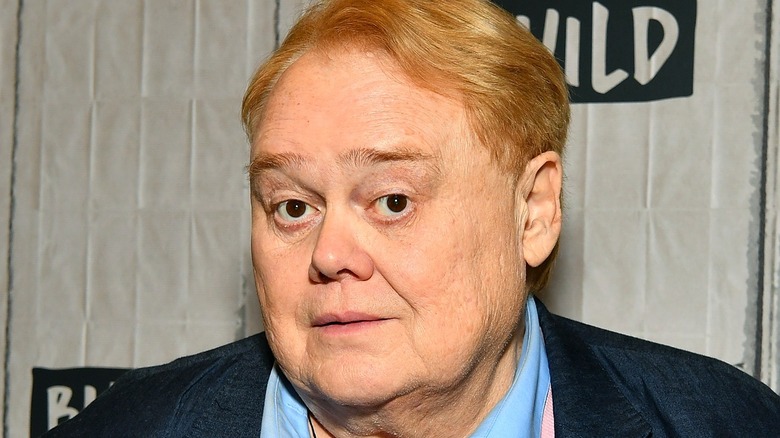 Slaven Vlasic/Getty
After being hospitalized earlier this week to be treated for non-Hodgkin's lymphoma, beloved comedian Louie Anderson has died at the age of 68 (via Deadline). On January 18, TMZ had reported that Anderson's longtime publicist Glenn Schwartz said that the star was "being treated for Diffuse large B-cell lymphoma." The outlet explained that, while this form of cancer is extremely common and treatable, it's also very aggressive.
Anderson's acclaimed career as a comedian spanned nearly 40 years, including everything from stand-up sets to appearances on countless TV shows. He also wrote four books about his life, covering intimate subjects like his complicated relationships with his family and his journey with weight loss.
The actor is best known for creating the animated series "Life with Louie," which was based on his childhood in the Midwest, and for his role as Christine, an overbearing mother, on FX's "Baskets." Both shows earned him multiple Primetime Emmys, but that's only a minor glimpse at his storied career.
Anderson's comedy career spanned several decades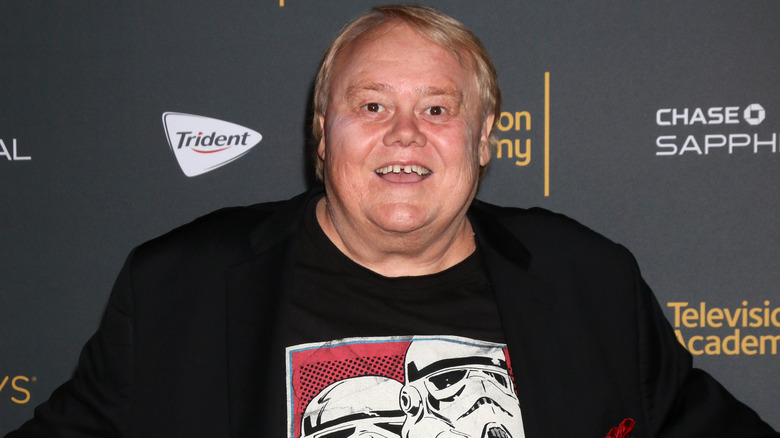 Joe Seer/Shutterstock
While Louie Anderson's contributions to comedy are innumerable, the late star is best known for hosting the game show "Family Feud" from 1999 to 2002, and being a panelist on the game show "Funny You Should Ask" from 2017 to 2020.
In addition to the cult success of "Life with Louie," Anderson also created and starred in the CBS sitcom "The Louie Show" in 1996. Beyond his own shows, the star was particularly skilled at making guest appearances on shows like "Young Sheldon" and stealing the scene, no matter how minor the role.
He recently starred in Season 3 of the HBO dark comedy "Search Party" as defense attorney Bob Lunch. Anderson's final on-screen appearance in a feature film was in "Coming 2 America," the long-awaited sequel to the 1988 Eddie Murphy comedy "Coming to America." He reprised his role as Maurice from the original.
Anderson's impact on the entertainment world is undeniable, and the star will be greatly missed. He is survived by his sisters, Lisa, and Shanna Anderson.