The Classic Fire Fighting Drama You Forgot Mark Harmon Guest Starred On
After nearly two decades on the popular Navy detective procedural "NCIS," it's not an exaggeration to call Mark Harmon an idol of millions. But the popular CBS series was far from Harmon's first notable project, and fans of his work as Special Agent Leroy Jethro Gibbs will no doubt find themselves spotting the actor in some unusual places. Over the course of his long career in Hollywood, Harmon has, of course, appeared in a wide variety of roles and projects, from the somewhat redolent of "NCIS" ("The Presidio," also starring Sean Connery) to the completely different (the wacky comedy "Summer School").
There's truly no telling where a prolific TV viewer might catch Harmon next. A recent post on the Reddit page for "NCIS" fans illustrated this principle quite clearly, as a fan stumbled across Harmon in a series from extremely early in the actor's career. And it might not be a show you're familiar with unless you're a classic television scholar.
Mark Harmon made an appearance on the 1970s series Emergency!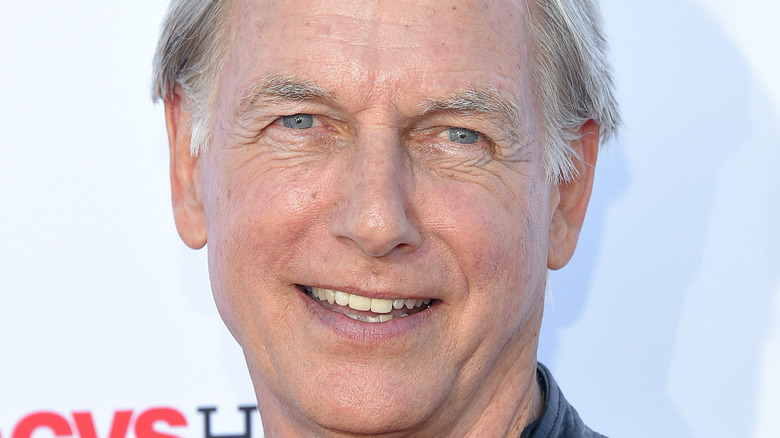 DFree/Shutterstock
The show in question is "Emergency!," and the specific episode is "905-Wild," which featured a young Mark Harmon as Officer Dave Gordon. According to u/augsburg71, who started the Reddit thread about the sighting, "Mark played an Animal Control Officer saving a baby goat taken to Rampart General Hospital." That sounds like pretty unmissable television for Harmon fanatics.
If you're not familiar with "Emergency!," it was launched in 1972 by a creative team that included Jack Webb, who is perhaps most famous for creating the early police procedural "Dragnet." "Emergency!" ran for six seasons, as well as several TV movie specials. This is the only episode to feature Mark Harmon, but according to his IMDb page, he did manage to score a part on "Adam-12," another Jack Webb series, that same year. And it wouldn't be too long before his career took off, with leading roles of his own in various TV shows and films.