True Blood Actors React To Nelsan Ellis' Sudden Death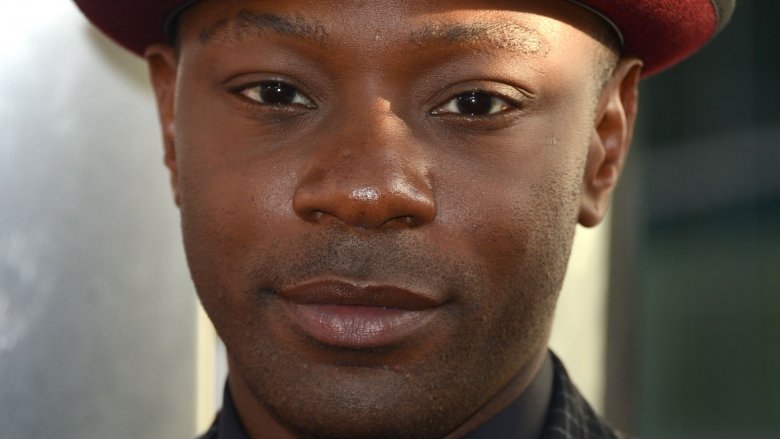 Getty Images
On July 8, True Blood actor Nelsan Ellis suffered heart failure and died at the age of 39. His sudden passing was met with a wave of grief from his friends, family, and fans. Some of the most heartfelt statements have some from Ellis' series co-stars, all of whom took to social media to honor his memory and express their condolences. 
Anna Paquin, who plays Sookie Stackhouse on the HBO show, remembered the many scenes she shared with Ellis. "It was an utter privilege to work with the phenomenally talented and deeply kind soul... I'm devastated by his untimely death," Paquin wrote on Twitter.
Stephen Moyer, whom fans will recognize as the vampire Bill Compton in True Blood, shared similar sentiments: "Nelsan Ellis was truly remarkable. A brilliant, charismatic, intelligent, soulful, wonderful dude. This is just completely tragic."
Steve Newlin actor Michael McMillian was equally heartbroken, stating (via E! Online) that he was "stunned [and] devastated by the terrible news of [Ellis'] passing." McMillan called the late actor "a genius and a beautiful soul."
Kristin Bauer van Straten, the actress behind Pamela Swynford de Beaufort in the show, wrote on Instagram that Ellis was "one of the sweetest[,] most talented men [she'd] ever met." She called his death "a terrible loss for all of us." She continued, stating, "You will be missed. I don't know how else to put words to this terribly sad news."
Joe Manganiello posted on his own Instagram a touching statement: "Crushed today by the loss of my friend and castmate Nelsan Ellis. He was a wonderful person, a pioneer, and a one of a kind artist. Watching him work was like watching someone channel a spirit. It was mesmerizing. RIP."
Our thoughts are with Ellis' family during this immensely difficult time.
It was an utter privilege to work with the phenomenally talented and deeply kind soul .@OfficialNelsan I'm devastated by his untimely death. pic.twitter.com/If17csduHz

— Anna Paquin (@AnnaPaquin) July 8, 2017
Nelsan Ellis was truly remarkable. A brilliant, charismatic, intelligent, soulful, wonderful dude. this is just completely tragic.

— Stephen Moyer (@smoyer) July 8, 2017