True Blood Star Nelsan Ellis Dies At 39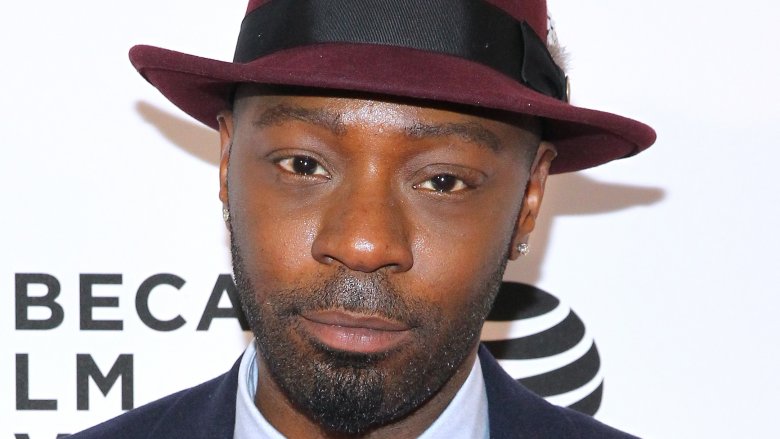 Getty Images
Nelsan Ellis, known for his role as short order cook Lafayette Reynolds in the hit HBO series True Blood, has died at the age of 39. 
Ellis' manager, Emily Gerson Saines, confirmed the heartbreaking news to the The Hollywood Reporter on July 8. "Nelsan has passed away after complications with heart failure," said Saines. "He was a great talent, and his words and presence will be forever missed."
An Illinois native, Ellis attended Oxford University and Columbia College in Chicago in his young adulthood. He ultimately graduated from the institution many only ever dream of being accepted into: The Juilliard School.
Fans remember Ellis for his warmth and screen presence on True Blood. As Lafayette, Ellis was reportedly so magnetic that, despite being killed off in the book series upon which the show is based, Lafayette stuck around for many seasons. 
HBO released a statement (via THR) in light of Ellis' sudden death: "We were extremely saddened to hear of the passing of Nelsan Ellis. Nelsan was a long-time member of the HBO family whose groundbreaking portrayal of Lafayette will be remembered fondly within the overall legacy of True Blood. Nelsan will be dearly missed by his fans and all of us at HBO."
The creator of the series, Alan Ball, also spoke out, stating, "Nelsan was a singular talent whose creativity never ceased to amaze me. Working with him was a privilege."
Outside of True Blood, Ellis gained clout in the entertainment industry in films and television shows like Elementary, Get On Up, The Butler, and The Soloist. 
Survivors includes his father, grandmother, aunt, three brothers, and four sisters. Ellis is also survived by his son, Breon. In lieu of flowers, the late actor's family has requested donations be made to one of two organizations: the Jenesse Center, a domestic violence center in Los Angeles, or The Restoration Ministries Church of God and Christ.