Squid Game Fans Just Got The News They've Been Waiting For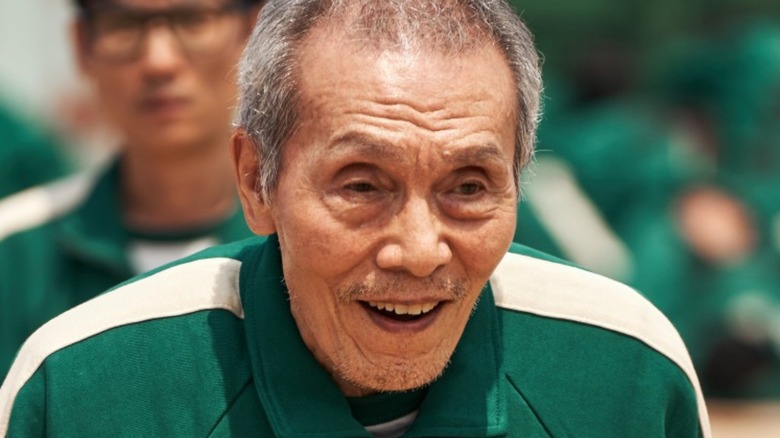 Netflix
Late last year, a show dominated the world and audiences' Netflix queues, turning up out of nowhere and becoming the most talked-about show on TV. "Squid Game" was Hwang Dong-hyuk's gripping story of contestants who, struggling to pay off their own enormous debts, find themselves forced into a vicious game of life or death for the chance to win a life-changing amount of money.
Earning a rating of 94% on Rotten Tomatoes, the show received critical acclaim. It also earned three Golden Globe nominations (via IMDb), one of which was won by fan favorite O Yeong-su for Best Performance by an Actor in a Supporting Role on Television. Following its airing, though, the question that has been on every fan's lips is if we'd ever get another round of Hwang's deadly game sometime soon? Well, now the word is officially out, directly from Netflix to clear things up — and it's thankfully excellent news.
Squid Game Season 2 is greenlit at Netflix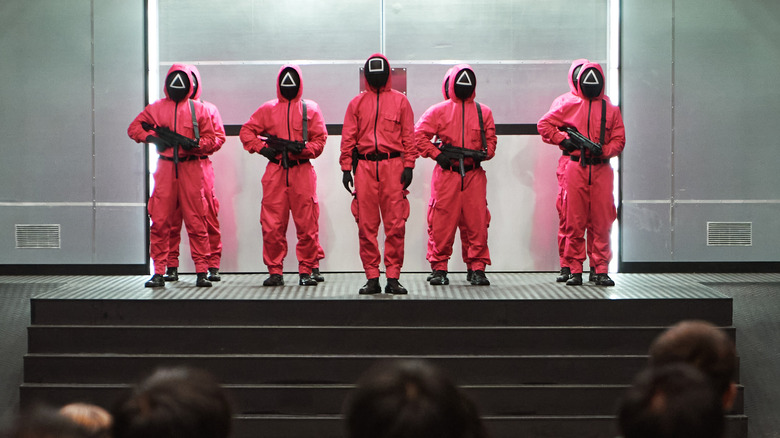 Netflix
As reported by Variety, Netflix head Ted Sarandos has announced that a second season of "Squid Game" is 100% on the cards. The question was thrown at the man behind the big red N, who didn't hesitate, saying, "Absolutely. The 'Squid Game' universe has just begun."
The news backed up Hwang Dong-hyuk's previous comments about going back to the world he'd built over 10 years ago, which was picked up by the streaming service in 2018. Following the monstrous success and high demand for another season, Hwang said, "There's been so much pressure, so much demand and so much love for a second season. So I almost feel like you leave us no choice!" (via AP).
By the sound of things, Sarandos has a much bigger game plan than just the show making its way back onto screens. According to Variety, Sarandos compared "Squid Game" with the likes of "Stranger Things," seeing potential not just as a series but also in other formats like games and live events. For now, we can just be glad (or slightly afraid) that one of the biggest surprises in TV history is coming back for more — and wonder about what will be waiting for us when we get there. Game on, Hwang.