The Video Game Movie You Forgot Meat Loaf Was In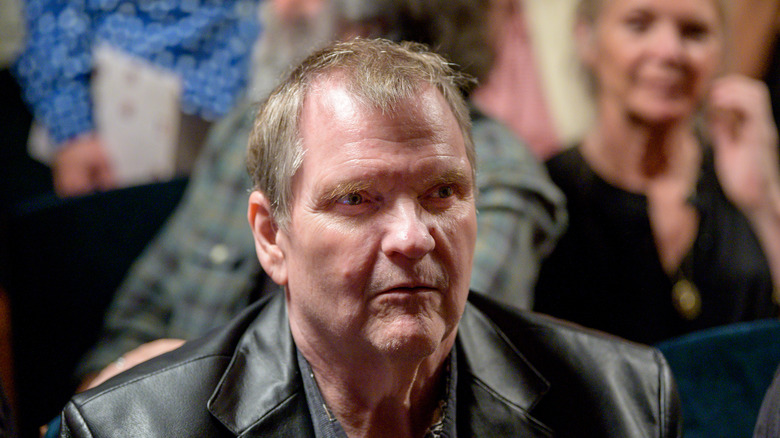 Roy Rochlin/Getty Images
Meat Loaf, the rock star behind iconic songs like "Bat Out of Hell" and "I'd Do Anything for Love," has passed away at the age of 74. The news, which was confirmed by his manager Michael Greene on the musician's official Facebook page, marks the latest story to rock the entertainment industry in 2022 following the recent passings of Betty White, Bob Saget, Sidney Poitier and Gaspard Ulliel.
According to The New York Times, Meat Loaf sold over 100 million copies worldwide during his successful 54-year career. His 1977 debut, "Bat Out of Hell," is arguably the most popular release in his back-catalog, as it spawned singles that remain karaoke favorites to this day. With so many hit songs to choose from, it's easy to overlook the fact that Meat Loaf was also a prolific on-screen performer who appeared in a slew of popular movies, including "The Rocky Horror Picture Show" and "Fight Club."
Of course, some of Meat Loaf's on-screen roles aren't as memorable as his outings as Eddie or Bob. Some of them have been overlooked or forgotten in the grand scheme of things. For example, did you know that he appeared in a video game adaptation that was helmed by a controversial director?
Meat Loaf was a hedonistic vampire in BloodRayne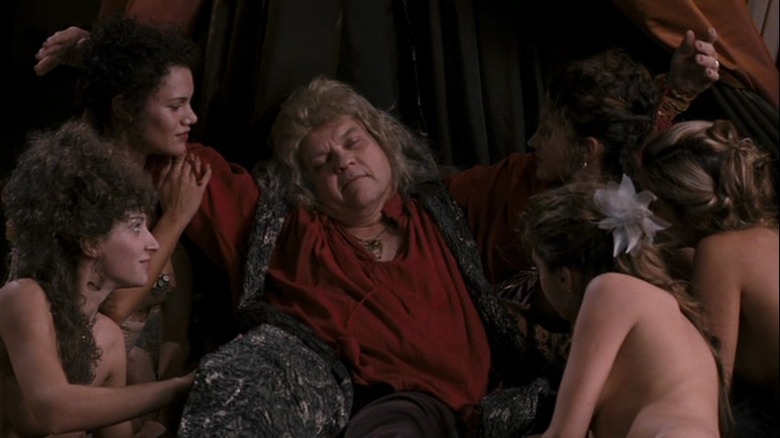 Boll KG Productions
In 2006, Meat Loaf starred in Uwe Boll's "BloodRayne," which was never going to be an Oscar nominee. As Wired pointed out, the director's movies have been so trashed by critics that he actually ended up boxing his naysayers. "BloodRayne" continued this tradition. Based on the video game series of the same name, the movie follows a human-vampire hybrid who sets out to avenge her mother's death in 18th-century Romania. While the movie does offer campy fun, it was nominated for six Razzie awards and currently has a 4% rating on Rotten Tomatoes. Enter with caution.
That being said, "BloodRayne" is worth watching for Meat Loaf's performance as Leonid, a hedonistic vampire lord who sports a wig and enjoys the company of women. His most notable scene sees him tasked with trying to keep the protagonist imprisoned, only to end up being picked off by members of a secret sect known as the Brimstone Society. It's essentially a brief cameo from the "Bat Out of Hell" hitmaker, but he does make a big impression in such a short amount of time.
"BloodRayne" won't go down in history as Meat Loaf's most acclaimed outing as an actor. However, his energetic performance suggested that he had a lot of fun making the movie.