Apple TV+ MonsterVerse Series Release Date, Cast, And Plot - What We Know So Far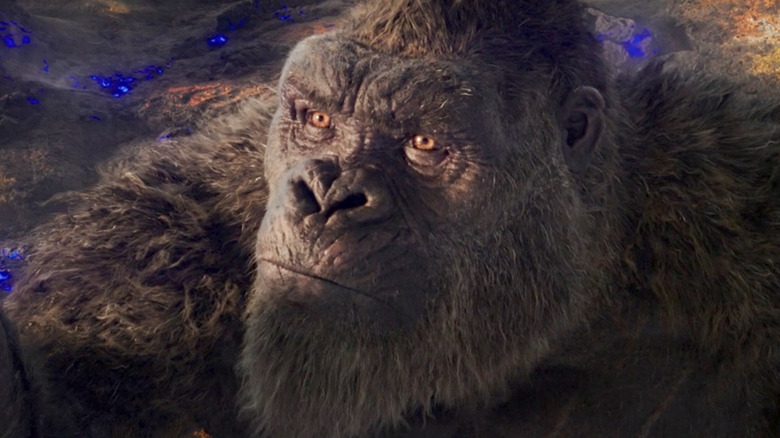 Warner Bros.
Warner Bros. and Legendary's "MonsterVerse" franchise has been remarkably successful thus far. All told, the four films released thus far have grossed over $1.9 billion at the worldwide box office (per The Numbers). The latest film, "Godzilla vs. Kong," came out in 2021 and was released on HBO Max at the same time it premiered in theaters. Despite this, the film managed to gross $468 million worldwide. Those numbers made it one of the most successful box office runs of any film released simultaneously on HBO Max and in theaters.
Still, fans have been wondering where the franchise will go next now that two of its biggest characters have faced off against each other in "Godzilla vs. Kong." There are all kinds of possibilities, after all, considering the MonsterVerse's large stable of creatures to choose from. However, it seems as if Legendary has decided to take the "MonsterVerse" to the small screen with a new television series announced for Apple TV+. Here's everything we know about the recently announced show.
When will the MonsterVerse series release?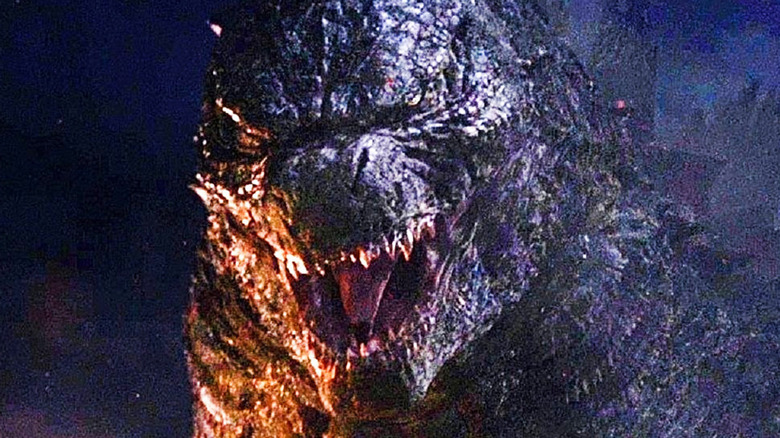 Warner Bros.
Per the official press release from Apple TV+, the network only just announced that the untitled "MonsterVerse" series was in development. With this in mind, it's honestly impossible to give a concrete answer when it comes to a release date for the show. The premium network did announce that it would be live-action, and development will likely take some time. This is especially true considering the CGI that will likely be needed for a "MonsterVerse" franchise entry.
Once again, it's impossible to say for sure when fans could see the series make its debut on Apple TV+. However, if everything goes well and the COVID-19 pandemic doesn't slow things down, there's likely no reason that fans couldn't see the show debut sometime in late 2023 or early 2024. This is by no means guaranteed, however, and there's every chance that the series could premiere much later than that. As it is now, fans will simply have to wait and see what happens.
Who is in the cast for the MonsterVerse series?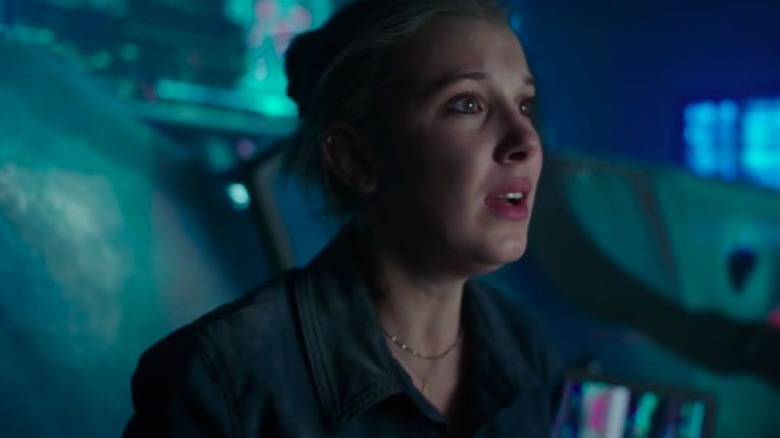 Warner Bros.
While Apple TV+ announced the untitled "MonsterVerse" series was in development and that Chris Black and Matt Fraction would be developing the series, no cast members were confirmed. However, given that the series takes place in an established universe with a large stable of characters, it's entirely possible that some of them could make their return on the show. This could be anyone from Millie Bobby Brown's Madison to Alexander Skarsgård's Dr. Nathan Lind, as both characters played pivotal parts in the "Godzilla vs. Kong" film.
However, it's also impossible to say that any of these characters will appear in a television series, and it's entirely possible that those developing the show will want to fill the series with new characters and actors. From the description of the plot, it's known that the series will focus on a family, so new actors will be needed to fill those roles. Either way, neither Apple TV+ nor anyone involved with development of the "MonsterVerse" series has confirmed any cast members thus far.
What is the plot for the MonsterVerse series?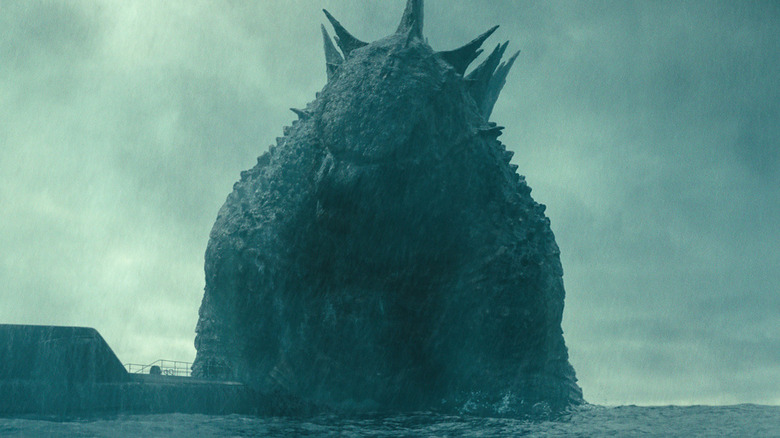 Warner Bros.
The official press release for the untitled "MonsterVerse" series doesn't really give much in the way of plot details, but fans will be interested to learn that the events of the show will take place after the events of the 2014 version of "Godzilla," but not necessarily after "Godzilla vs. Kong" or any other film in the franchise. The press release states, "Following the thunderous battle between Godzilla and the Titans that leveled San Francisco and the shocking new reality that monsters are real, the series explores one family's journey to uncover its buried secrets and a legacy linking them to the secret organization known as Monarch."
It looks as if the show will be more of a mystery and adventure type of series, though it wouldn't be surprising to see some Titans or other monsters make appearances here and there, given that it's a "MonsterVerse" entry. Still, more concrete plot details will likely become clear as Apple and Legendary release more information about the upcoming show.