The Most Bizarre Law & Order Cases According To Fans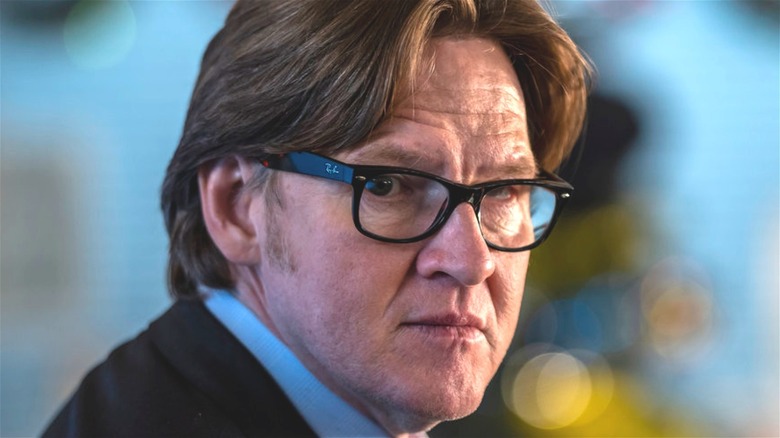 Zach Dilgard/NBC
With a monumental 20-season run, "Law & Order" paved the way for today's influx of crime procedural dramas. The NBC series originally aired from September 1990 to May 2010, and most episodes follow criminal cases from the police investigations to their journey through the court system. What started as a singular crime drama quickly turned into a sprawling franchise by creator Dick Wolf, with the September 1999 spin-off series "Law & Order: Special Victims Unit" becoming the most popular entity. It's hard to imagine what the genre of police and crime procedurals would look like without "Law & Order," which was recently picked up by NBC for an unlikely 21st season, now set for February 2022.
The upcoming season will presumably be a return to form for the franchise, with the series focusing more on the cases and legal process than the personal lives of its various detectives and attorneys. As "Law & Order" fans get ready for the new episodes, let's revisit some of the most bizarre cases from the show's initial run.
Law & Order fans won't forget these 'strange' and 'unique' cases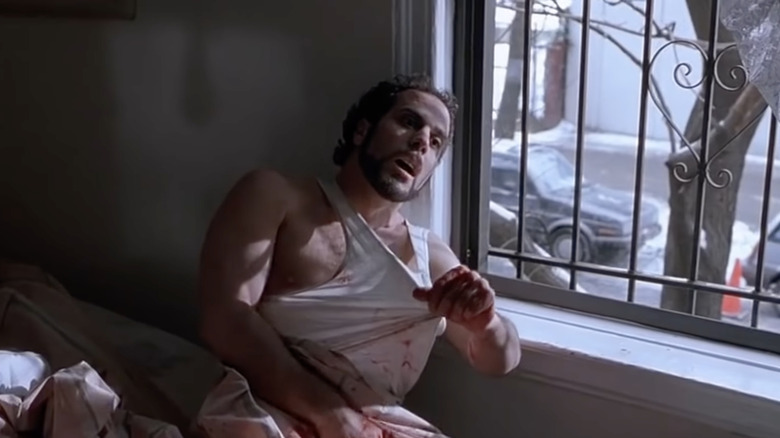 NBC/YouTube
With more than 450 episodes to choose from, "Law & Order" fans have often reminisced on some of the most unusual cases the legal drama had to offer. A Reddit thread started by u/Zealousideal-Slide98 asked users to share the storylines they found "strange or unique." The OP suggested the Season 19 episode "Skate or Die," which involves mental illness, a copycat killer, and a pair of roller-skates.
Other fans chimed in with memorable cases, ranging from the Robert Durst-inspired episode "Hands Free" to the barrage of murder cases thrown at detectives Lennie Briscoe (Jerry Orbach) and Mike Logan (Chris Noth) in Season 4's "Mayhem." One user called the former episode "so strange," while the OP pointed out that it featured "good twists." Meanwhile, the latter includes a scorned wife who exacts revenge by hacking off a rather intimate piece of her cheating husband. Meanwhile, "Fools for Love" was an episode mentioned by u/atowntommy. Another fan replied, calling it "unbelievably chilling" and recalled the real-life couple who might've inspired the episode, Paul Bernardo and Karla Homolka.
Of course, as "Law & Order" fans know, there are countless unthinkable cases that have been featured on the long-running show since day one. Who knows what Season 21 will bring?