Star Trek: Discovery Creator Says The Show's Storyline Will Spark Debate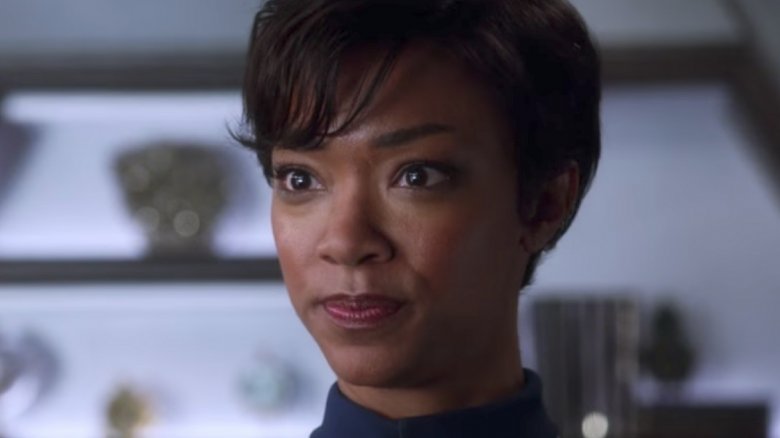 Star Trek: Discovery may end up being a source of arguments between fans, says co-creator Alex Kurtzman. Kurtzman made the reveal in a recent interview with CNET, saying that he believes the series' first season storyline will "be a cause of much debate."
Discovery, set ten years before the original series, will follow Sonequa Martin-Green's Michael Burnham, a first offer in Starfleet and the first human to attend the Vulcan Science Academy. When we first meet Michael, she will be working on the Starship Shenzhou, captained by Michelle Yeoh's Philippa Georgiou, but she will soon be forced to make a hugely difficult choice that will affect her, Starfleet, the Federation, and the entire universe. This choice somehow leads her to the Starship Discovery, captained by Jason Isaacs' Captain Lorca.
"The story that we have for season one is really interesting and special and I think pays tribute to a lot of what Trek has done and, in many ways, is actually doing it in a new way," Kurtzman said. "To have Sonequa and Michelle as captains of our ship is really, really exciting and different. I love stories that are based around strong women, and we have some very strong women on that show."
Kurtzman said that Martin-Green brings "a flavor" to her character that he feels hasn't been seen in Star Trek before. "Her story is very unique and draws on some really interesting things in Trek lore," he said. "I think fans will both appreciate [it], and, I'm certain, it will be the cause of much debate." 
Kurtzman declined to elaborate on what that debate may entail, but he did note that the series will do justice to Star Trek canon. "You've got a room full of people with very different and very devoted relationships to Star Trek in that writers' room– and I think that carries on a pretty proud tradition of Trek being written by fans," he said.
"You have to understand the timelines and what the different timelines were, and what the different universe were, and how they all work together," he continued. "You have to keep very meticulous track of who, when, where, and why– and we have people in the room... whose sole job is to say 'No! You can't do that!'"
While Kurtzman says the show will introduce many new aspects, he does say that it will harken back to the original series in many ways as well, both through plot and "the spirit of what that show was." "Without spoiling anything, I think we are adhering to a timeline and sticking to the rules but also I think finding some new areas and avenues of exploration that I think have been only alluded to, but never fully explored," he teased.
Star Trek: Discovery is set to begin its 13-episode run on Sept. 24, streaming on CBS All Access. Martin-Green is backed up by an impressive ensemble cast, including James Frain, Doug Jones, Anthony Rapp, and Rainn Wilson. While we wait for the show to premiere, see some of the details only true fans noticed in the first trailer.