The Role On Game Of Thrones You Didn't Know Was Played By Three Actors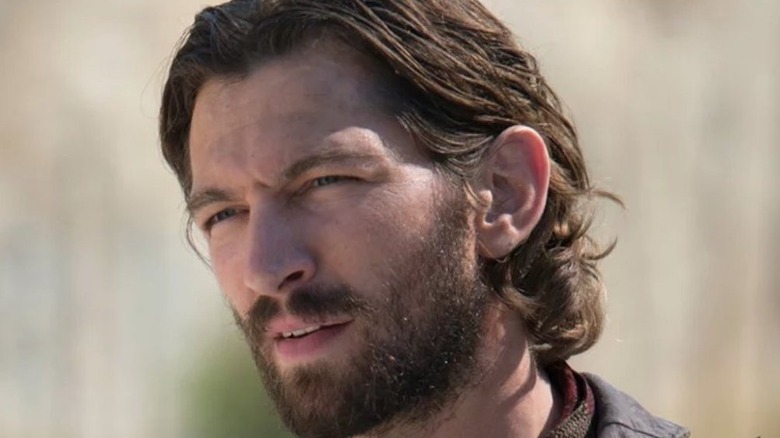 HBO
From the city of Qarth to beyond the wall, "Game of Thrones" had its fair share of talent trek across the Seven Kingdoms. George R. R. Martin's epic story that still might not be finished on the page but ended in 2019 on HBO had an award-winning array of talent to bring now-iconic characters to life. In some cases, though, it was a job more than a single pair of hands could manage. On the rarest of occasions, some core characters made their debut and were eventually replaced by other actors as the story progressed.
For some, the switcheroo was noticeable to an almost jarring level for audiences, whereas others were overlooked. In the case of Daario Naharis, for example, trading out Ed Skrien ("Deadpool") for Michiel Huisman ("Haunting of Hill House") was tolerable, with the character briefly appearing near the end of Season 3 before being replaced ahead of Season 4. However, one character wasn't just played by one or two, but by three actors during the show's entirety, with the final replacement staying until the show ended. He may have spent most of it hiding behind a helmet nearing the end of the series, but fans had noticed long before he even put it on that this character had gone through plenty of changes to get there.
The Mountain was played by three different people on Game of Thrones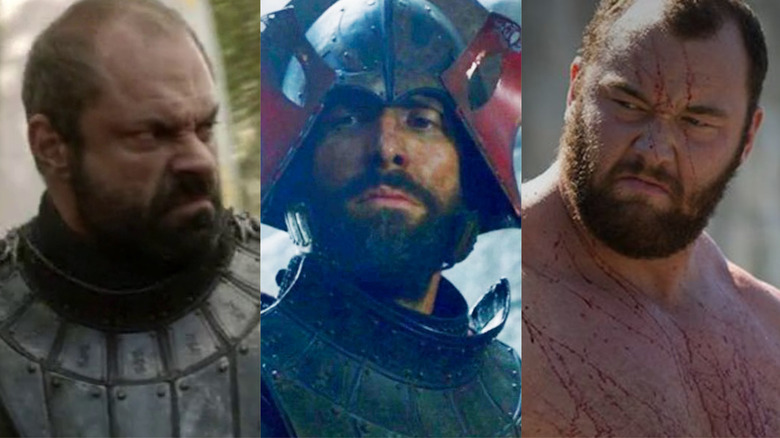 HBO
Initially swinging onto the scene in a ferocious rage, Gregor Clegane, aka The Mountain, arrived on the hit HBO show played by Conan Stevens. He appeared in two episodes of the 1st season before being eventually replaced by Ian Whyte in the 2nd season. Interestingly, Whyte was a talent applied in various areas of the series through its airing, not only stepping in as Clegane but in various other roles, including everyone's towering favorite giant, Wun Wun.
However, someone else stepped into the Mountain's shoes in the 4th season and stayed there until the show's final episode. Icelandic strongman and former Strongest Man in the World, Hafþór Júlíus Björnsson, took up one of the most feared titles in Westeros and kept it for four seasons. His prominence in the part made him the actor most commonly associated with the role and is still often referred to by Clegane's nickname outside of the series. Very limited in dialogue but filling up any frame he was in, Björnsson proved that the third time really was the charm when it came to casting The Mountain.