Did Anupam Kher Leave New Amsterdam For Good?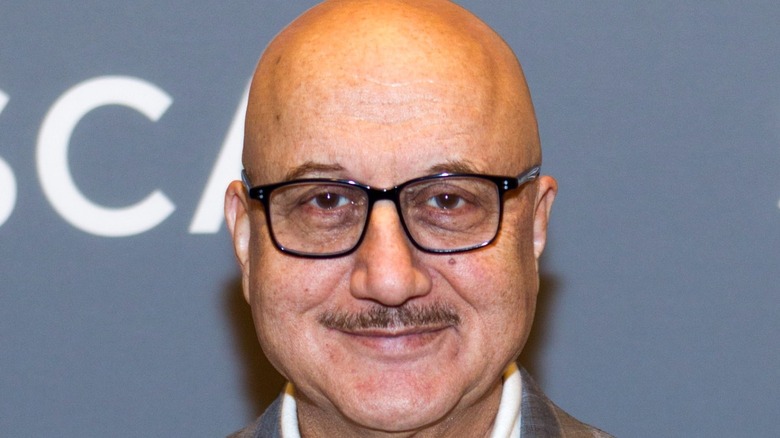 Jamie Lamor Thompson/Shutterstock
"New Amsterdam," created by David Schulner, features Dr. Max Goodwin (Ryan Eggold) as he steps into his new role of medical director at New Amsterdam Medical Center, one of the oldest hospitals in the United States. Max intends to reform the struggling hospital by any means necessary. Having initially premiered in September of 2018, the series is now in the midst of its fourth season at the time of writing.
Along with the protagonist Max Goodwin, the medical drama is driven forward by the rest of its ensemble cast making up the staff of the medical center. There's the head of the emergency department, Dr. Lauren Bloom (Janet Montgomery); the head of the oncology department, Dr. Helen Sharpe (Freema Agyeman); cardiovascular surgeon Dr. Floyd Reynolds (Jocko Sims); psychiatrist Dr. Iggy Frome (Tyler Labine); and, finally, the head of the neurology department, Dr. Vijay Kapoor (Anupam Kher).
In Season 3, the series got its first shake-up in its main cast when Dr. Kapoor was written out of the show. Having gone through an intense COVID-19 battle — that even led to open heart surgery — Dr. Kapoor resigned from his position. With the show now in its fourth season, Dr. Kapoor has now been gone for the length of an entire season. So is Kher done with the role of Dr. Kapoor for good, or is there a chance he may return to the role?
Kher will not be returning as Dr. Kapoor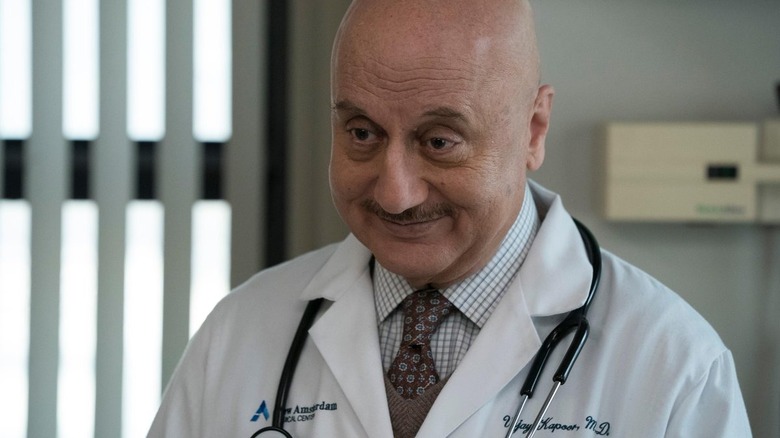 NBC
Dr. Kapoor was written out of the series last season, but it still left room for a return. However, in last week's episode, it was revealed that Dr. Kapoor had died. With the reveal of his death, it's safe to say that the character won't be returning to "New Amsterdam." While there is the potential of Dr. Kapoor returning through flashbacks in future seasons, the death of the character was likely meant as a message of finality to viewers.
Last April, following his departure from the show, Anupam Kher addressed his decision to leave, which was the result of his wife undergoing treatment for a type of blood cancer (via The Hindustan Times).
Kher also wrote on Instagram, "This past year has been difficult for so many people around the world, not least for Dr. Kapoor. It was an incredibly special time for me to be part of this show and one I will never forget. The 'New Amsterdam' family will always hold a special place in my heart. I am grateful to the audience for their love, support, and good wishes, particularly for my wife, Kirron, at this time. I hope you all will continue to join me on my journey and future projects."