Why Season 4 Of New Amsterdam Has Fans So Divided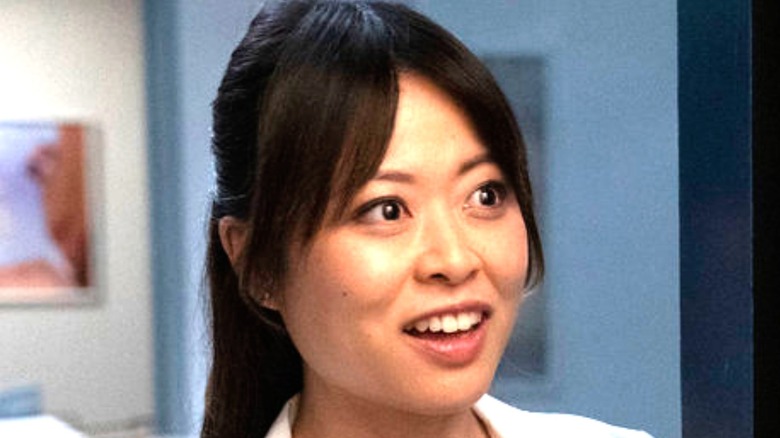 Virginia Sherwood/NBC
While they've been known to get things wrong from time to time, few shows tug at the heartstrings of viewers quite like medical dramas. Well, the good ones do anyway. Medical-themed stories show us how our bodies function — and malfunction, to be more specific — and ultimately provide solutions that put our minds at ease. Then there's the central appeal of watching heroes saving lives while trying to contend with bureaucratic systems that make their jobs extra difficult. Medical dramas are never short on the drama part, and "New Amsterdam" certainly fits the bill in that regard.
Premiering on NBC back in 2018, "New Amsterdam" follows Dr. Max Goodwin (Ryan Eggold) and the staff of the titular hospital as they break every rule in the book to make sure patients get the care they need. Understandably, that leads to some headaches for the team, but that doesn't stop them from fighting the good fight — even if some "New Amsterdam" characters would arguably be better suited to other professions.
The series recently returned for its 4th season, but some fans haven't warmed to the latest installment quite yet. Let's find out why.
New Amsterdam Season 4 is 'lazy,' according to fans
Earlier this month, Redditor u/Affectionate asked fans how they felt about "New Amsterdam" Season 4, as they weren't feeling it as much as previous seasons. The original poster felt that the show's "energy" was "off" and that the storylines lacked purpose. While some of the feedback indicated that viewers are still enjoying the series, many commenters agreed with u/Affectionate.
For u/MrGuilt, Season 4 of "New Amsterdam" lacks a dramatic overarching storyline. "In previous seasons, there was at least one thread that amounted to 'major problem with society that causes health issues that Max tries to fix but learns just how it can't be done by one individual (or institution),'" they wrote. "There has not been as much this season."
u/Rripurnia agreed, stating, "The show is now focusing on the romantic relationship drama and the medical aspect is just lazy and half-a**ed."
That being said, some viewers have enjoyed the early episodes of "New Amsterdam" Season 4. "I think the storytelling has been consistent with the theme of the season," noted u/Adebisola, before encouraging the season's critics to give the season more time to pan out.