The Chicago P.D. Character Everyone Forgets Mekhi Phifer Played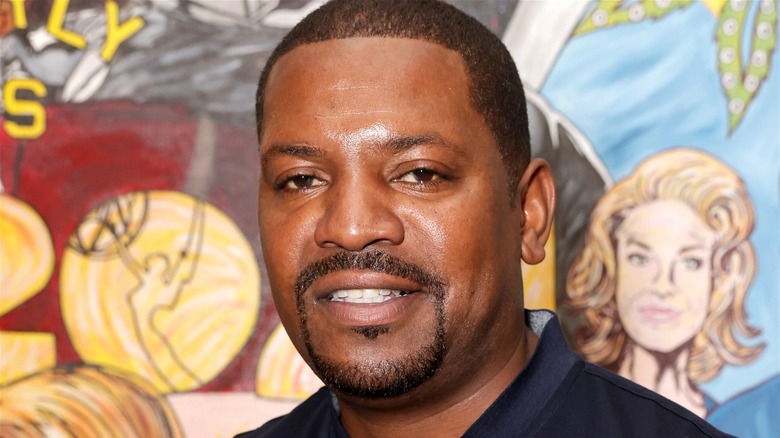 Tiffany Rose/Getty
Mekhi Phifer is a prolific actor with dozens of credits to his name dating back to the 1990s. He got his start in the likes of "I Still Know What You Did Last Summer," "Shaft," and "O," to name a few, before breaking out in a big way as David "Future" Porter in "8 Mile." From there, the actor appeared to be everywhere, even going on to join a lucrative Young Adult franchise as Max in "Divergent" and its subsequent sequels. 
He may have kept a lower profile in recent years, but he's still continued to act in a number of properties. Most recently, you may have seen him on the Hulu original series, "Love, Victor." You may have even seen him on one of your favorite TV series without even realizing it. Phifer's made cameo appearances in many shows, including the long-running "Chicago P.D." franchise. In case you need a refresher, here's the episode you need to go back and rewatch on Peacock if you need to remember what a terrific actor Phifer is.
Mekhi Phifer played Joe Baker on a 2018 episode of Chicago P.D.
"Chicago P.D." Season 5, Episode 12, "Captive," has all the makings of your standard police procedural. It all starts with Kevin Atwater (LaRoyce Hawkins) receiving a mysterious phone call and getting knocked unconscious when he arrives at his destination. No one knows where he is the next day, so they go on the hunt, only to find his car parked outside of a house belonging to a man named Joe Baker (Mekhi Phifer). As they dive deeper into this mystery, they learn how the two men are connected, and there's more to this disappearance than meets the eye. 
Phifer delivered a standout performance as Joe Baker. Instead of making him a one-dimensional criminal, he has layers of complexity, to the point where the audience at least understands where he's coming from. Plus, the breakout scenes of the episode are the ones between just Kevin and Joe, as the two men hash out their differences. Those scenes almost function like a play with two actors giving it their all and making the audience consider all sides of a story before jumping to any conclusions.
As such, Mekhi Phifer belongs to a noteworthy group of actors who had incredible guest spots within the "One Chicago" franchise, right alongside Titus Welliver and Ben Youcef. With a single episode of television, Phifer proved he's still one of the best actors working today.