Why You Rarely Hear About Mekhi Phifer Now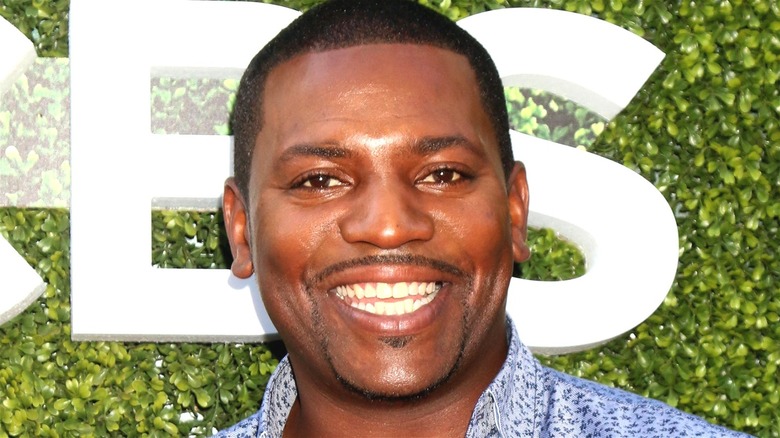 Shutterstock
In the 2000s, Mekhi Phifer seemed to be everywhere. He had a prominent role as David "Future" Porter in "8 Mile," where he hyped up Eminem's B-Rabbit. He also enjoyed a long-running stint on "ER," where he played Gregory Pratt from Seasons 8 through 14. It's no wonder Entertainment Weekly ran an article back in 2002 titled "Why the $?@! is Mekhi Phifer everywhere?"
Going into the 2010s, he even had a prominent role in the "Divergent" series as Max. Being such a revered actor in well-known films that did well at the box office, it seems weird that things have been quiet on Phifer's front for the last few years. It's enough to have you saying, "And it's no movie, there's no Mekhi Phifer."
That's not to say he hasn't worked at all. Most recently, audiences could find him on the Hulu original series "Love, Victor" as Mia's father, Harold Brooks. It's clear he's still in the game, but as you go back and rewatch "8 Mile," you may find yourself wondering why he's not as big as he was all those years ago. While he tends to keep things quiet, here are a few things you need to know about the talented actor and what he's up to these days.
Mekhi Phifer's made time to be a dad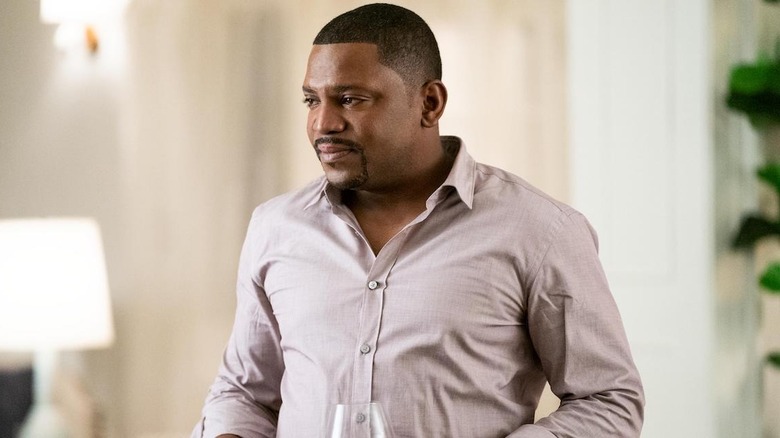 Hulu
Mekhi Phifer doesn't just play a dad on TV; he's also one in real life. He has two children, with the first being with his ex-wife Malinda Williams. He had his second son with his former girlfriend, Oni Souratha. Whereas other celebrities may let the nanny do most of the raising, Phifer has stated time and time again in interviews how he really wants to be there for his boys. 
In 2008, he sat down with People to talk about what it was like to be a dad. Apparently, he can't get enough of raising his kids to be fine, young gentlemen, as he goes on to say, "I love kids, outings, camping, sports, Legoland, all the Daddy stuff. I love it. I wish I could just do that, but I have to work too." It certainly sounds like family comes first to Phifer, with acting jobs merely being a means to an end.
Even when he does lang gigs, it's all for the greater good of supporting his family, as he mentions, "That's what it's all about. When you're working and making money, that's all good, but there has to be something that provides a substance, I think. [Family] is the backbone, the foundation that keeps me going." Even if Phifer doesn't act as often as in the 2000s, it's just good to hear that he's happy with how everything shook out in life.
His recent films have gone straight to VOD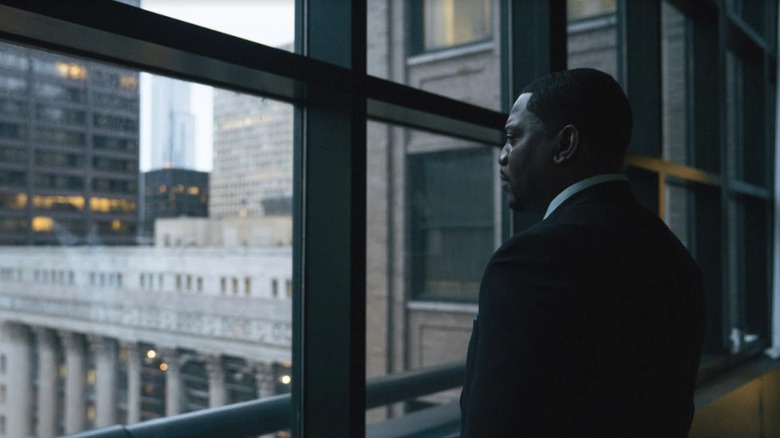 Red Guerrilla Productions
You can still see Mekhi Phifer on the small screen thanks to "Love, Victor," but his last major feature film was 2016's "The Divergent Series: Allegiant." Outside of that, he's mostly stuck to smaller movies that have gone straight to video-on-demand.
One of the most recent examples of this that has taken on greater prescience in light of the COVID-19 pandemic is his 2016 film, appropriately titled "Pandemic." The movie follows a doctor leading a group of survivors to sanctuary amid a pandemic. Some of his other projects worth another look include 2017's "Chocolate City: Vegas Strip," 2018's "Canal Street," and 2019's "Obsession." 
In case you've missed some Mekhi Phifer in your life, you can check out "Chocolate City: Vegas Strip" on Netflix. It's a comedy-drama similar to "Magic Mike" in that it follows a group of male strippers, so keep that in mind before you put it on with your parents nearby. 
His CW show got the ax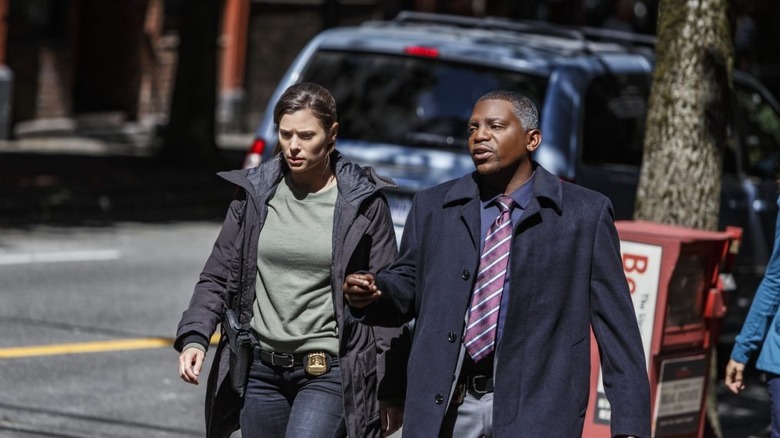 The CW
The CW has become known for its array of comic book adaptations from "The Flash" to "Riverdale." But back in 2016, the network gave a chance to a TV series based on a 2000 film, both of which share the same name — "Frequency." The show follows Raimy Sullivan (Peyton List), who stumbles upon an old ham radio that allows her to communicate with her deceased father. Mekhi Phifer plays the father's partner, who's a lieutenant in the modern-day. 
It's an intriguing science-fiction premise, but The CW wasn't interested in exploring the ramifications of such a plot beyond a single season. The show, along with "No Tomorrow," was canceled in 2017, likely due to low ratings throughout its run. If the show had been allowed to continue, it could've been a lucrative project for Phifer. In the years since the show ended, the actor's gone on to appear "Chicago, P.D.," "Truth Be Told," and, of course, "Love, Victor."
He's giving back to teachers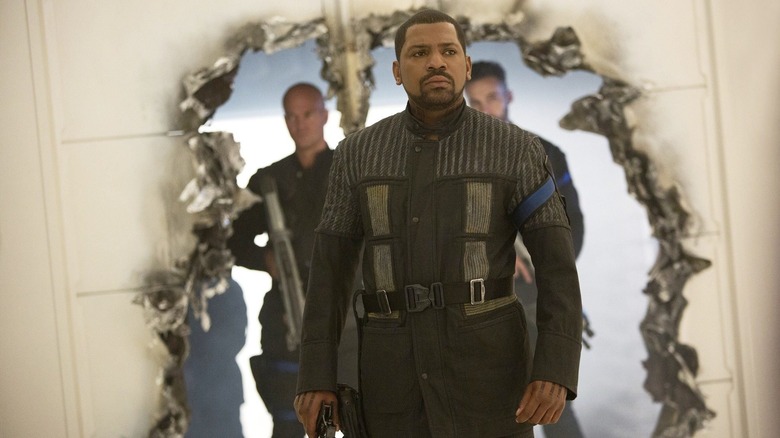 Lionsgate
Mekhi Phifer doesn't just play nice guys in his movies. He's giving back to teachers and making the world a little bit brighter in the process.
In an exclusive interview with HollywoodLife, Phifer talked about how he had partnered with Nutri-Grain to give out 1 million bars to students to prepare them to learn at the beginning of the day. He goes on to explain how teachers often have to spend money out of their own pockets for school supplies, so they deserve something in return. 
He describes the personal connection he has with the teaching community: "My mother recently passed last year, but she was certainly very much well-revered in our community. Because not only was she a schoolteacher, but she was also a dancer and a choreographer. She choreographed all the school plays and taught kids for free very selflessly in the community how to dance and things like that, get them off the streets, and not have bad situations."
These efforts became even more prudent in the aftermath of the COVID-19 pandemic. When schools shut down, many kids were no longer able to get lunches and sometimes breakfasts. Phifer goes on to say, "So not only are the kids out of the breakfast and lunch that they normally have, a lot of parents got laid off at the same time." Not only has Phifer delivered phenomenal performances that have entertained generations of audiences, but he's helping youngsters stay on their feet and get the most out of school.
Given the chance, he'd want to work with Eminem again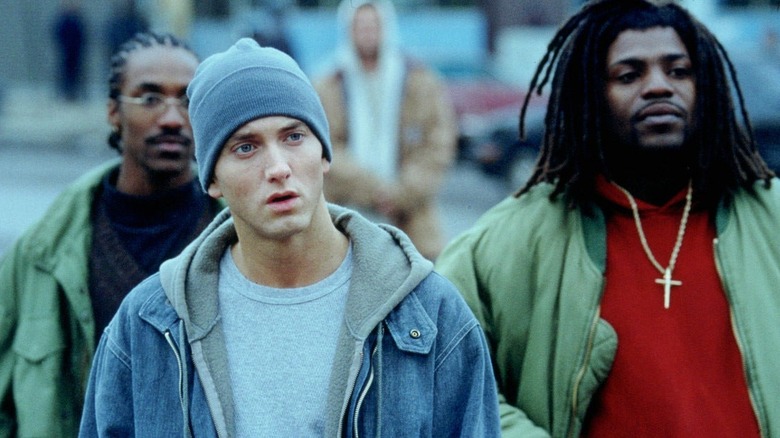 Universal Pictures
In 2022, "8 Mile" will hit its 20th anniversary, and all these decades later, it's still one of the best films to come out of its year. On top of that, it managed to deliver a song that still resonates across radio stations in the country. It's easy to see why "Lose Yourself" won the Oscar for Best Original Song. Filming "8 Mile" was a fruitful experience for all, and Mekhi Phifer would like to replicate it, if possible. 
Phifer's interview with HollywoodLife also includes him singing the movie's praises and talking about what a true artist Eminem is, revealing that, "I would love to work with him again. We would have some more fun for sure." It doesn't sound like Eminem is all that interested in acting, but Phifer does reveal that the two have spoken recently. 
Perhaps lightning could strike twice with Phifer roaring back into the spotlight with another Eminem collaboration.