Who Plays The Modification Artist In The Book Of Boba Fett Chapter 4?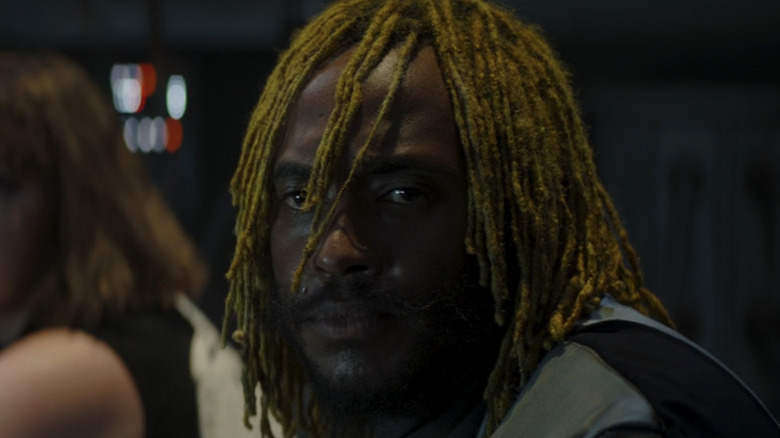 Lucasfilm/Disney+
Contains spoilers for "The Book of Boba Fett" Chapter 4
One of the biggest questions viewers have had since "The Book of Boba Fett" began is: How did his partnership with Fennec Shand (Ming-Na Wen) come to be? Chapter 5 of "The Mandalorian" ended with Fennec thinking she'd convinced rookie bounty hunter Toro Calican (Jake Cannavale) to free her — until he shot her in the stomach and left her to die. Someone bends down to pick her up, and then Chapter 14 showed us that person was Boba (Temuera Morrison). "Fate sometimes steps in to rescue the wretched," Boba tells Mando (Din Djarin). Fennec opens her shirt to reveal the machinery that now makes up her abdomen, and tells Mando, "In my case, Boba Fett was that fate. And I am now in his service." 
In Chapter 4 of "The Book of Boba Fett," through a flashback while Boba is in his Bacta Tank, gaps of their origin story finally get filled in as Boba walks up to a modification studio carrying Fennec. After placing her on a bed, the modification artist glances at him and says, "Aren't you a little old?" Boba tells him that Fennec needs modification, and after Boba throws down a bag of money and tells the artist that she's about to die, the artist responds with "You should have started with that," and gets to work.
Fans were curious — who plays the artist that saves Fennec's life?
Star Wars fan and musician Thundercat plays the mod artist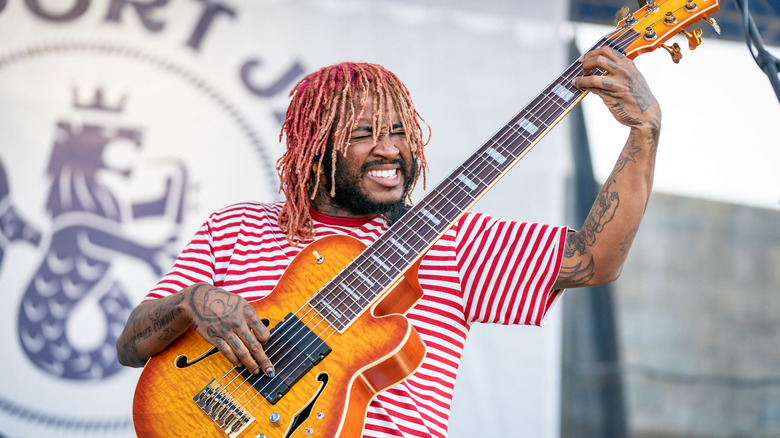 Douglas Mason/Getty Images
The modification artist that saves Fennec Shand's life is none other than Grammy award-winning artist Stephen Bruner, best known as Thundercat. Bruner grew up in a family of musicians (via Huck Magazine), and has played bass guitar in everything from thrash band Suicidal Tendencies, to funk and soul music on his most recent album "It Is What It Is." He's also played with Kendrick Lamar, Erykah Badu, Flying Lotus, and Kenny Loggins, and he doesn't think music should have borders. He told Mixdown Magazine, "I find inspiration in everything; it comes and goes in different ways and I try to make myself available to it on many different levels."
A self-confessed comic, anime, and manga fan, his first job was at a comic book store when he was 10. "They couldn't pay me because I was too young — I got paid in comic books and toys and s***" (via The Face). According to The Atlanta Journal Constitution, in 2016, Thundercat brought a Jedi lightsaber to the Grammys when he collected one of his awards. When asked why, he replied, "Why wouldn't you have one?"
Seeing Thundercat show up in a "Star Wars" property feels like it was meant to be.