Jeremy Renner Broke Both His Arms Filming A Stunt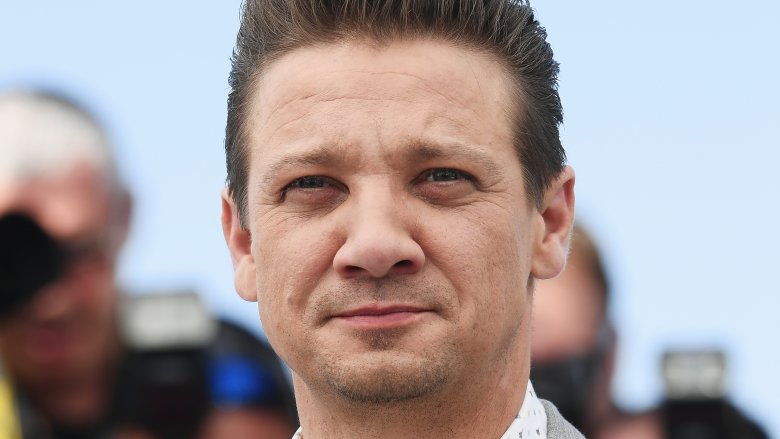 Getty Images
UPDATE: A previous version of this story said that Renner had been injured on the set of Avengers: Infinity War. Sources later contradicted that report. The story has been updated accordingly.
Sets aren't always the safest place for actors, as Jeremy Renner recently learned while filming his upcoming New Line comedy Tag. Renner says he broke both of his arms while filming stunts for the movie, backing up his claims by showing up at the Karlovy Vary Film Festival with splints on both of his wrists. (via Variety)
Renner says he fractured his right elbow and his left wrist during the stunt, but didn't reveal what the dangerous action entailed. Still, Renner, who is next set to star in Wind River and an upcoming Bourne movie, said that the injury won't stop him from doing his job. "I'm sort of a problem solver, you know," he said. "There will be an effect to it, but it won't stop me from doing things that I need to be doing. I'll heal fast. I'm doing everything I can to heal faster."
Renner has to heal fast so that he can get back to work on Tag and another one of his upcoming projects, Avengers: Infinity War. Renner's Hawkeye is one of many, many characters who will team up for the film, which will see the Avengers fighting against Josh Brolin's Thanos (and, if recent rumors are confirmed, his lieutenants the Black Order). Not much is known about the specific plot details of the film, but the cast has teased that it will be epic, with Scarlett Johansson saying that she is in one scene with over 30 characters at once and Tom Holland promising that "no one is ready" for the huge film.
The movie and its untitled sequel will also likely herald an end to some prominent MCU heroes, with Chris Evans teasing that the films will "wrap everything up" for his character. The films' epic storylines will also likely result in the deaths of some heroes, with Renner's Hawkeye definitely on the chopping block. 
Luckily for Renner, his current film Tag, about a group of adult friends who gather each year for an extreme, no-holds-barred game of tag, doesn't require many stunts, although it definitely still includes a few. "I don't have to beat a whole lot of people up or do anything crazy," he said. "So it won't really affect my job... It affects how I get dressed in the morning. I can't tie my shoes, but outside of that and everything else I can kind of get by."
Renner should be recovered from his injuries by the time Avengers: Infinity War is released on May 4, 2018, but we are still definitely wishing him well in his journey back to health.