Amazon's Lord Of The Rings Series Finally Has A Title And Release Date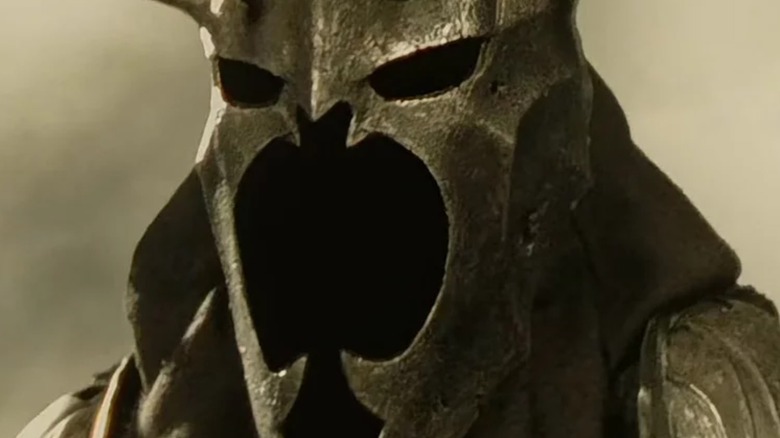 New Line Cinema
One title to rule them all.
Amazon's "The Lord of the Rings" series has finally received an official name and release date, with producers J.D. Payne and Patrick McKay describing it in the announcement as a forging of "all the major stories of Middle-earth's Second Age" — including the rise of Sauron and actual making of the rings of power that are so central to the plot of Tolkien's magnum opus. 
Set thousands of years before the events of "The Lord of the Rings" and "The Hobbit" movies, Amazon's much-anticipated foray into the world of J.R.R. Tolkien will ultimately follow new and familiar characters from the beloved franchise, as they deal with the "long-feared re-emergence of evil to Middle-earth," according to the streaming giant. The new series is set to be Amazon's biggest production ever, with The Hollywood Reporter citing its budget at around $465 million for just the first season alone.
On Wednesday, January 19, the studio released a short teaser revealing what the "Lord of the Rings" show will be called, along with its debut date. Fan response has been ecstatic.
The Lord of the Rings: The Rings of Power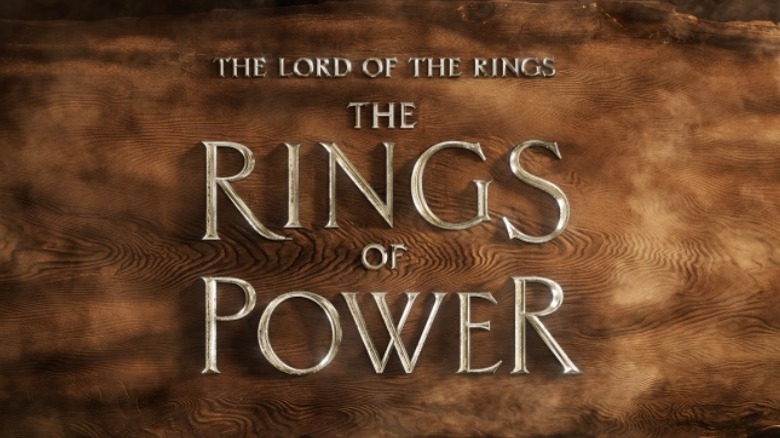 Amazon Studios
According to Amazon, the new official title for its "Lord of the Rings" series will be "The Rings of Power," and it'll premiere on September 2, 2022. 
"Three rings for the Elvin-kings under the sky," the studio teased in its announcement video. "Seven for the Dwarf-lords in their halls of stone. Nine for Mortal Men, doomed to die. One for the Dark Lord on his dark throne, in the Land of Mordor, where the shadows lie." The reveal created tons of excitement on social media and left diehard "LOTR" fans wanting more. 
"Take this show and inject it straight into me," wrote Twitter user @Brockartlett2. 
"Lord of the rings is here to save 2022," said @myelessar. 
Shooting for "The Rings of Power" wrapped back in August 2021 and reportedly took place in New Zealand, where director Peter Jackson made his two trilogies (per Amazon). "Thank you to our amazing cast and crew and to New Zealand for being the incredible place we have been privileged to call home as we bring the Second Age and Middle-earth to life," the studio tweeted. 
The cast for "The Rings of Power" reportedly includes Cynthia Addai-Robinson, Morfydd Clark, Ismael Cruz Córdova, Sophia Nomvete, and Lloyd Owen.