This Is Where Hunger Games Was Actually Filmed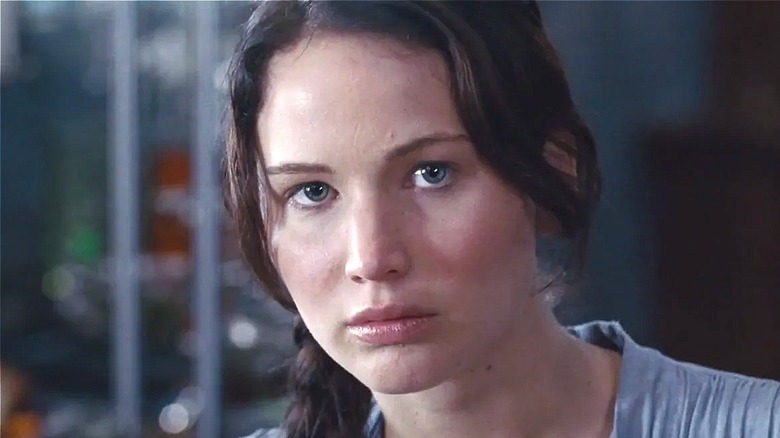 Lionsgate
When Suzanne Collins published "The Hunger Games" in 2008, the first film adaptation followed just four years later, and thus emerged a new pop culture phenomenon. Collins created a post-apocalyptic world in which young kids were forced to participate in a competition to the death, all to serve as entertainment for the country's wealthy and powerful. The franchise saw the likes of actors Josh Hutcherson, Elizabeth Banks, and Woody Harrelson, and undoubtedly launched the career of Jennifer Lawrence.
By the time the fourth installment "Mockingjay – Part 2" premiered in 2015, "The Hunger Games" wrapped up to be a full-on blockbuster series, with fans flocking to the theaters for opening nights. What's more, all four movies grossed just under $3 billion worldwide, per The Numbers.
Each film saw Katniss Everdeen (Lawrence) head deeper and deeper in the fight against President Snow (Donald Sutherland) and the Capital, and subsequently, each film got darker until war broke out. But it all started when Katniss volunteered in her sister's place in the first film. The Hunger Games takes Katniss to the middle of a huge forested arena to fight against the other tributes, and we know just where exactly it all goes down.
The Hunger Games was filmed in North Carolina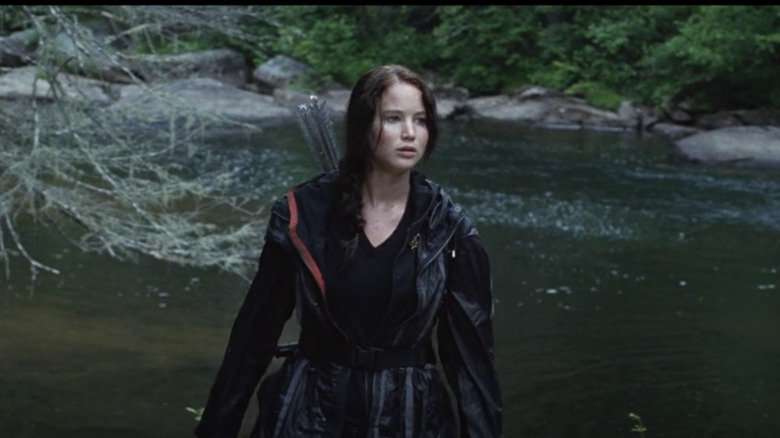 Lionsgate
"The Hunger Games" set isn't particularly distinguishable given that it mostly takes place in a forest where the games happen. A large portion of the U.S. is covered in wooded areas, plus a ton of other countries have forests that could've served as the backdrop of "The Hunger Games," but luckily for the film's stars, they didn't have to travel too far. Lo and behold, the first flick of the popular franchise was filmed entirely in North Carolina, according to Charlotte Magazine.
Many of the scenes set in the Capital, Panem's city with the wealthiest citizens, were shot in the cities of Concord and Charlotte. You can even visit the Knight Theater today in Charlotte where Katniss and her fellow tributes were interviewed by Caesar Flickerman (Stanley Tucci) before the games. You can also visit the previously abandoned Henry River Mill Village in Hickory, where several shots of District 12 were filmed, including the Mellark family's bakery.
Per IMDb. other filming locations include Asheville, Shelby, DuPont State Forest, and Pisgah National Forest. So in case you want to live out your wildest "Hunger Games" dreams, now you know exactly where to go.