There's A Version Of Transformers: Rise Of The Beasts You'll Never Get To See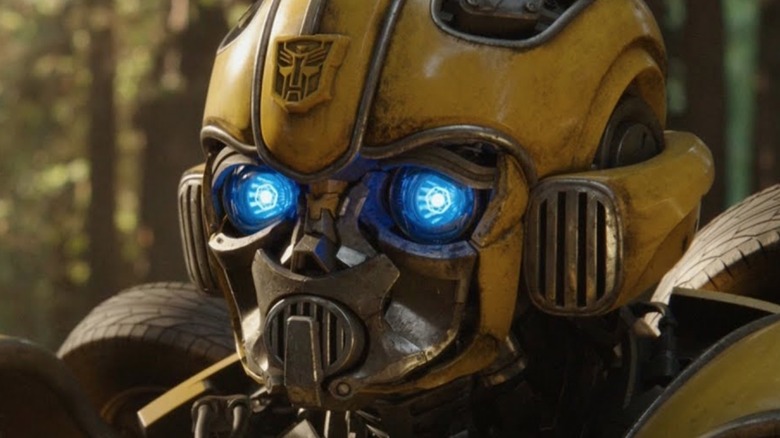 Paramount Pictures
The "Transformers" IP is a cash cow that Hollywood just can't stop milking. Having started its on-screen life as a beloved children's cartoon, the sci-fi action saga has gone on to become a successful live-action movie series helmed in large part by the polarizing Michael Bay. The films haven't always been successful with critics (per Rotten Tomatoes) — mainly due to their incoherent plots and repetitious Bayhem — but their box office history suggests that plenty of people do enjoy them (via The Numbers).
That said, when "Bumblebee" came out in 2018, it showed that this machine-centric franchise had a sentimental human heart after all. The prequel is full of 1980s nostalgia, and fans and critics alike praised the movie for its charm. With the franchise rejuvenated as a result of "Bumblebee," both critically and commercially, Paramount was more than happy to greenlight "Transformers: Rise of the Beasts."
Like "Bumblebee" before it, "Transformers: Rise of the Beasts" is a prequel to the Michael Bay-era movies. However, Steve Caple Jr.'s flick will swap the Amblin-inspired '80s setting for 1990s Brooklyn. The story will also mark the returns of fan-favorite characters such as Optimus Prime, as well as appearances from the Maximals and Terrorcons. Elsewhere, Anthony Ramos, Dominique Fishback, and Lauren Vélez will bring some humanity to the proceedings. 
Of course, it's too early to know what the movie will entail, but there is one version of the story we know for a fact that fans will never get to see.
The writer of Scream penned a script for Transformers: Rise of the Beasts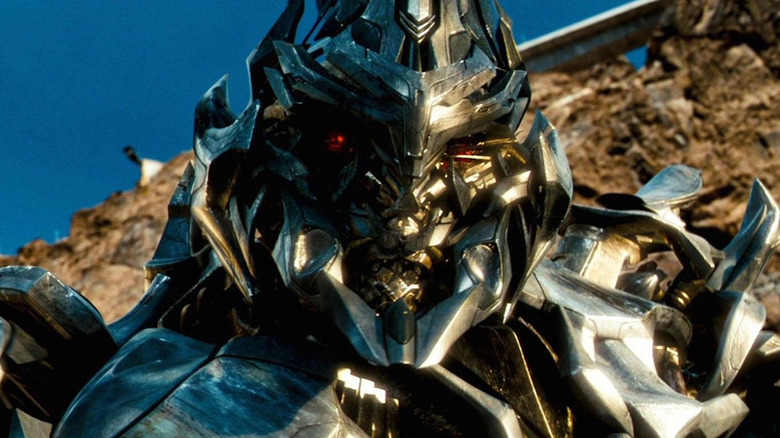 Paramount Pictures
It's not uncommon for blockbuster movies to undergo several rewrites on their journey to the big screen. Oftentimes, several writers are hired to take a crack at the script before the studio decides that it's good to go. Prior to Paramount's appointment of Joby Harold as the screenwriter for "Transformers: Rise of the Beasts," "Scream" scribe James Vanderbilt was given the chance to pen a story. Unfortunately, fans won't ever get to see his ideas for the movie brought to life.
While speaking to Screen Rant, Vanderbilt revealed that he was approached by producer Lorenzo di Bonaventura to pitch a concept for "Transformers: Rise of the Beasts." This led to him pen a screenplay at the same time Harold was working on his. Paramount didn't choose Vanderbilt's story in the end, and the "Scream" scribe thinks the studio made the right decision. 
"I've read [Harold's screenplay] and he did a phenomenal job," he noted, before assuring fans that "'Rise of the Beasts' is going to be really fun." Just don't expect to see any of Vanderbilt's ideas in the movie. "It's not the Transformers I wrote," he concluded.