Why The Role Of Aunt Viv Was Recast On The Fresh Prince Of Bel-Air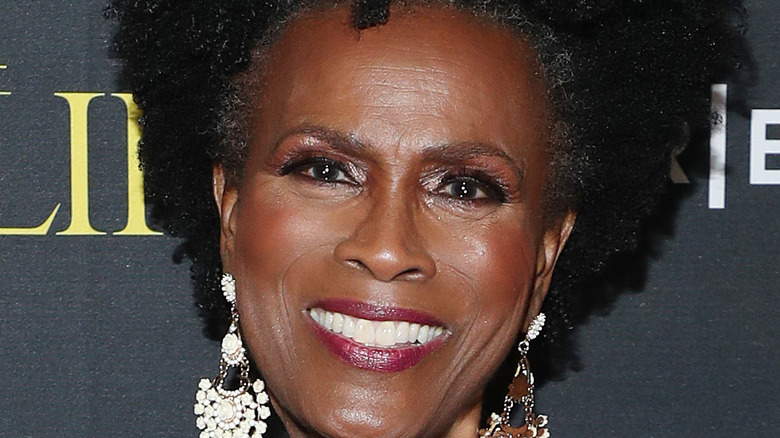 Rob Kim/Getty Images
In 1990, "The Fresh Prince of Bel-Air" was one of the biggest sitcoms on TV. Starring Will Smith as a troublemaking West Philadelphia teen who's transplanted into a tony California neighborhood, the supporting cast included James Avery, Janet Hubert, Alfonso Ribeiro, Karyn Parsons, and Tatyana Ali as the wealthy, Bel-Air-based extended family who took him in. The show made a superstar out of Smith, and spawned Ribeiro's infamous "Carlton dance." But while the Banks family neatly wrapped up their problems in 22-minute episodes, the struggle was real off-camera.
Hubert, who played the family matriarch, Vivian Banks, on the NBC sitcom, felt unappreciated and wanted a starring role on the series. Instead, she was replaced. Starting in Season 4, Will's Aunt Viv was played by Daphne Maxwell Reid. In an interview posted by Madame Noire, Reid revealed she auditioned against more than 200 other women for the coveted role, but luckily struck "a chemical cord' with Avery, who would play her husband, Philip Banks. "I did not feel anything about 'replacing' the original Aunt Viv," Reid said. "All actors are 'replaceable' according to the choices of the creators and producers of the project."
Will Smith made it sound like Janet Hubert was fired from The Fresh Prince
Bart Sherkow/Shutterstock
When asked about Janet Hubert's replacement on 'The Fresh Prince of Bel-Air," Will Smith hinted it all came down to her allegedly entitled attitude. "I can say straight up that Janet Hubert wanted the show to be The Aunt Viv of Bel-Air Show," he said in a 1993 radio interview, according to TV Line. "She said once, 'I've been in the business for 10 years and this snotty-nosed punk comes along and gets a show.' To her, I'm the Anti-Christ." Yikes!
At the time, Hubert claimed to be blindsided by the recasting of Aunt Viv. "I was hurt and disappointed," she told The Los Angeles Times in 1993. "I'd worked hard and I never saw that coming." Hubert publicly slammed Smith for years after they parted ways. In 2011, she told TMZ that she would never again agree to "do anything with an a**hole like Will Smith." She also referred to Ribeiro as a "media hoe" and "the a** wipe for Will," per The Wrap.
While the bad blood had all of the earmarks of a firing, there was actually more to the story.
Janet Hubert said she rejected a bad deal for Season 4 of The Fresh Prince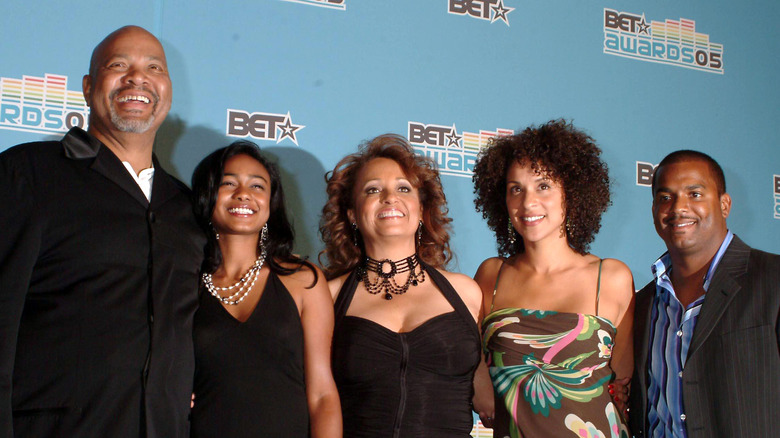 Everett Collection/Shutterstock
It would be nearly 30 years before fans got the full story on what went down with Will Smith and the OG Aunt Viv. In 2020, Janet Hubert ended her 27-year feud with Smith. Breaking her previous vow, the former sitcom star agreed to sit down for a "Fresh Prince of Bel-Air" reunion, which also enabled her to tell her side of the story.
During the HBO Max reunion special, Hubert set the record straight and revealed that she was never fired from the hit sitcom, but instead rejected a salary cut and a contract that wouldn't allow her to work elsewhere. "They offered this really bad deal in the third season," she recalled, per Entertainment Tonight. "They said, 'You've got two months and two weeks of work and you cannot work anywhere else.' So that meant my salary was cut. I had a new baby and a husband who was out of work. So I said no. I did not accept their offer. I was never fired." Hubert said she was "deeply hurt" when producers told her they were going to recast her role.
At the long-overdue reunion, Smith admitted that as an up-and-coming young actor, he made things difficult for Hubert when they worked together. He also apologized to his former co-star and said, "You're still my Aunt Viv," according to Entertainment Weekly.