A Peacemaker Character Is Headed For A Major DC Movie According To James Gunn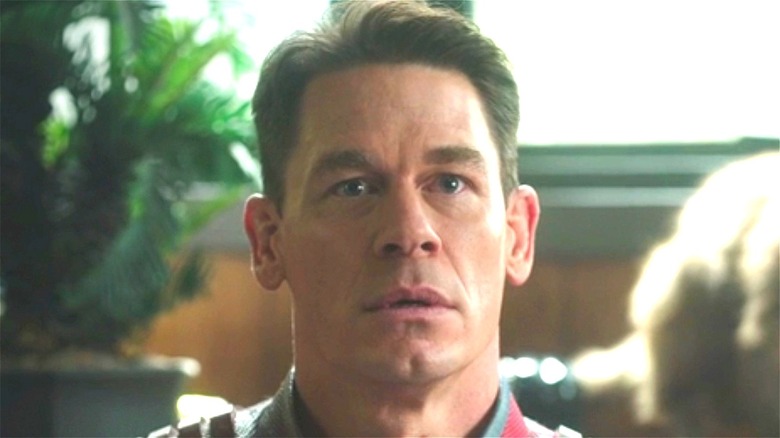 HBO Max
When "Guardians of the Galaxy" and "The Suicide Squad" director James Gunn tells you that he's hyped about something, it's worth listening. When Gunn calls a project his favorite thing he's ever done, that goes double. Such is his opinion of HBO's "Peacemaker," in which the titular anti-hero (John Cena) unwillingly teams up with an A.R.G.U.S. team led by Clemson Murn (Chukwudi Iwuji) to combat the latest threat to the world. 
The DC Extended Universe has played pretty fast and loose with the tone and style of its movies, as anyone can tell by comparing, say, "Shazam!" with "Zack Snyder's Justice League." As such, it's tempting to imagine that Gunn's wacky and bloody "The Suicide Squad" and "Peacemaker" exist in their own little pocket universe — a Gunn-iverse, if you will. 
Not so. As it turns out, Gunn's works are very much a part of the DCEU at large, to the point that the director just revealed that a very particular "Peacemaker" character is about to appear in a major DC movie. 
Gunn doesn't name names, but confirms it's happening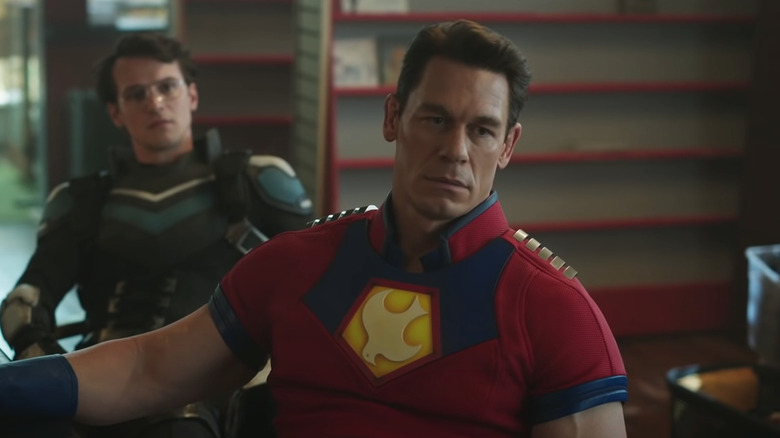 HBO Max
As James Gunn told "TV's Top 5" (via Collider), a character from "Peacemaker" is indeed about to make it to the big screen.
"['Peacemaker'] is part of the DCU, I mean they can use these characters," Gunn said. "I mean, one of these characters, which people have kind of figured out, one of these characters is used in a future big DC movie that's from here. So we are connected to all of this. Who knows what role these characters are going to play in the future? I mean no one knew who the Guardians of the Galaxy were, and then all of a sudden they're massive players in ['Avengers: Infinity War'] and 'Endgame'. So, who knows what's going to happen with Peacemaker in ten years, five years, or whatever?"
So, Gunn not only confirms that a presumably major "Peacemaker" character will make an appearance in a major DCEU movie, but he even insists that fans already have some theories about who that might be. Since pretty much every character in the show is a delight, this, of course, leaves plenty of possibilities, and the whole thing might even turn out to be one of Gunn's long games, made famous by his copious and complex "Guardians of the Galaxy" Easter eggs. 
In particular, both Steve Agee's John Economos and Jennifer Holland's Emilia Harcourt are already big-screen veterans, having already appeared in "The Suicide Squad." Of course, so is John Cena's Peacemaker himself, and in an interview with Comic Book, the actor expressed a willingness to share the screen with his pro wrestler-turned-actor colleague, Dwayne Johnson, who's currently working on "Black Adam." "That's one heck of a movie poster, Peacemaker and Black Adam," Cena said. "I'll leave it at that."