The Character Everyone Forgets Stana Katic Played On The Shield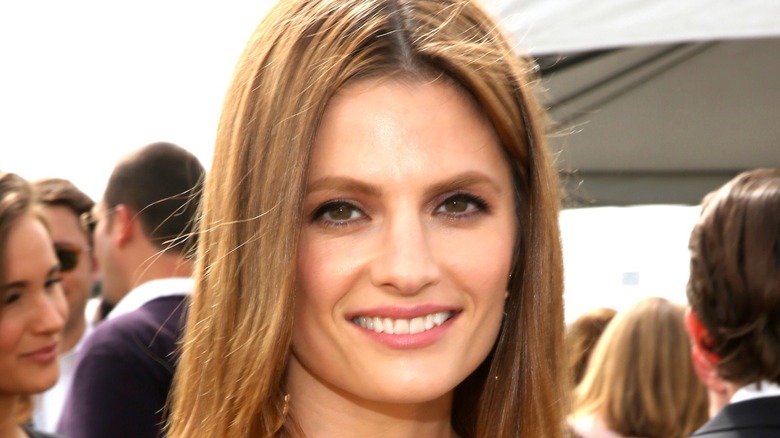 Jonathan Leibson/Getty
Television audiences are probably most familiar with actress Stana Katic from her role as Kate Beckett on ABC's "Castle." The actress played alongside Nathan Fillion on the romantic drama series for a total of seven years, before she and Tamala Jones were unceremoniously fired at the end of the show's eighth season. A planned ninth season for the series was subsequently canceled in the aftermath of their sudden departures (via TVLine). Though there have been whispers in the years since about Fillion and Katic not getting along behind the scenes, the popularity of the show made Katic a household name to many for the first time.
Since "Castle" ended, Katic has appeared in a number of movies and was the star of an Amazon Prime Video series called "Absentia," which ran for three seasons (via IMDb). Much like most actors and actresses in Hollywood, Katic didn't start off as the lead actress on a network drama series. She had a number of smaller roles in the years before, including a brief run on FX's "The Shield."
Stana Katic played Ayla on The Shield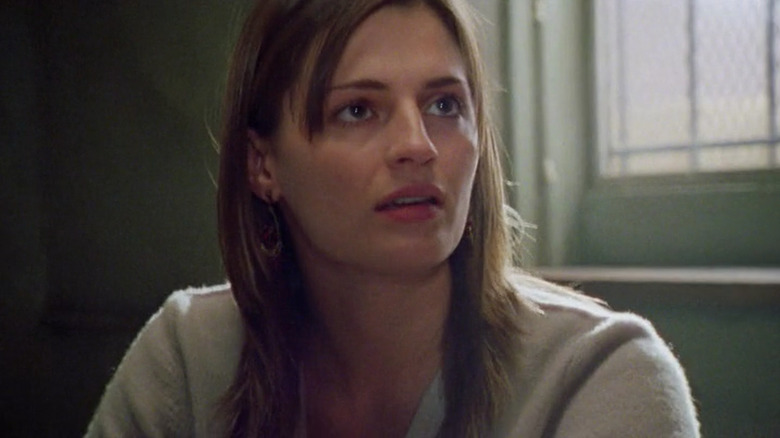 FX/Hulu
In Season 3, Episode 14 ("All In"), Vic Mackey (Michael Chiklis), Shane Vendrell (Walton Goggins), Ronnie Gardocki (David Rees Snell), and Curtis Lemansky (Kenny Johnson) raid a rug business working as a front for the Armenian mob's money laundering operation. The group discovers Ayla (Stana Katic), a young Armenian immigrant, in the process. During an interrogation, Ayla explains that her younger sister, Sosi (Angela Sarafyan), has been kidnapped by the Armenian mob as leverage against her. Within seconds of their discussion, Vic deduces that Margos Dezerian (Kurt Sutter), a character whom he has a history with, is the man behind Ayla's troubles. Vic and the rest of the team pursue Margos, but the infamous criminal evades them by stabbing Sosi in the back of the neck, forcing them to choose between arresting him or saving the girl. They quickly choose Sosi, but she sadly dies at the hospital, devastating Ayla.
In Season 3, Episode 15 ("On Tilt"), Vic informs Ayla that he is having paperwork forged to secure her deportation back to Armenia, in order to keep her safe. However, before Ayla can go back home, Vic needs to take down Margos. Vic eventually ambushes Margos and shoots him twice in the chest, killing him. After fixing the crime scene to make it look like self defense, Vic informs Ayla that she will be leaving on Friday with her sister's body on the same flight. When Vic confirms that killed Margos, Ayla initiates a sexual encounter with him, but later begins crying and stops. This is ultimately her final scene.
Despite Katic's successful career in the years since, this also remains her only role on an FX series to date.