The Cheesy Horror Classic You Forgot Starred Jennifer Aniston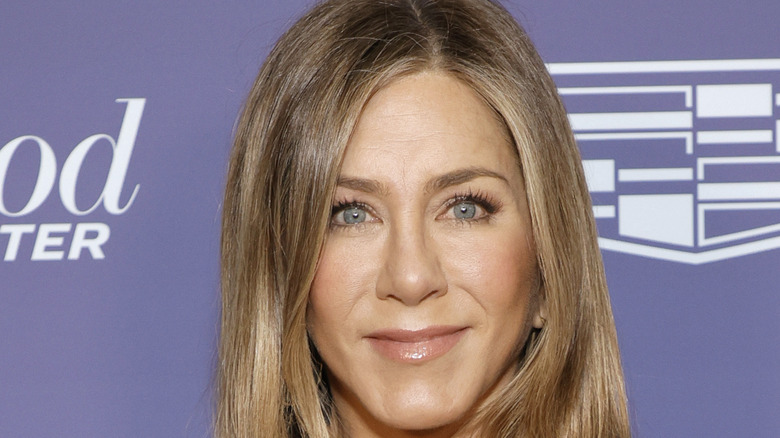 Amy Sussman/Getty Images
Jennifer Aniston became a household name during her 10-year stint playing Rachel Green on "Friends," one of the most famous sitcoms of all time. Not only did her performance earn her a Primetime Emmy Award in 2002, but it led to a busy and profitable career. After the show ended in 2004, Aniston went on to act in a slew of comedies, such as 2004's "Along Came Polly," 2010's "The Switch," 2011's "Horrible Bosses" and 2013's "We're the Millers." Pivoting to drama, her 2014 performance in "Cake" earned her a handful of acting nominations, including a Golden Globe nod. Most recently, she's been portraying Alex Levy on the Apple TV+ drama, "The Morning Show," which has also resulted in quite a few awards nods.
But, before she found global success with "Friends," Aniston was in her fair share of not-so-successful projects, such as two short-lived TV shows, 1990's "Molloy" and "Ferris Bueller." On the film side of things, she even had a starring role in a cheesy 1993 horror movie that you very well may have forgotten about — or wish you had.
Aniston starred in 1993's Leprechaun
In 1993, Jennifer Aniston made her film debut with the horror-comedy film, "Leprechaun," which was written and directed by Mark Jones. In the film, Warwick Davis plays a leprechaun named Lubdan who believes that a family is in possession of his pot of gold. Aniston plays Tory Redding, the teenage daughter of the aforementioned family. "Leprechaun" didn't exactly fare well with audiences or critics. On Rotten Tomatoes, it holds a 27% Tomatometer score and a 32% audience score.
In an interview on The Howard Stern Show, Aniston revealed that she has revisited the film in recent years — and finds it hard to get through. She said, "I watched it like, 8 years ago with our mutual friend Justin Theroux for sh**s and giggles. We were dating. It was one of those things when I tried to get that remote out of his hand and there was just no having it. He was like, 'No, no, no, no, this is happening.' I just kept walking in and out, cringing" (via MovieWeb).
We suspect that watching the film these days likely results in plenty of giggles, as Aniston points out, and little to no scares.