The Cheesy '80s Comedy You Forgot Starred Jason Bateman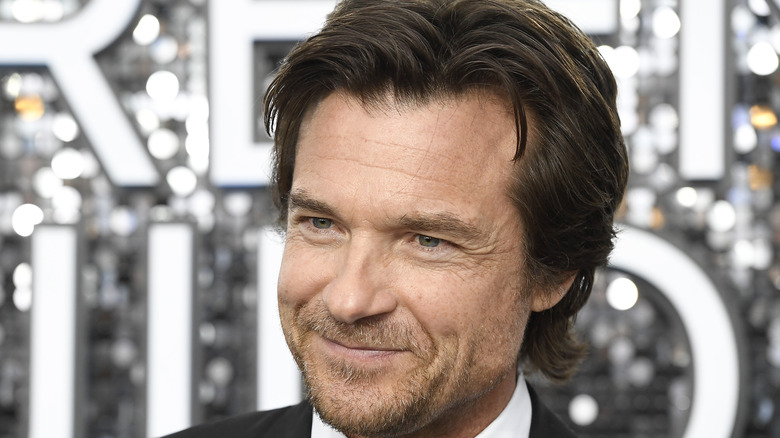 Frazer Harrison/Getty Images
Actor Jason Bateman has been working in Hollywood since the early 1980s when he appeared on the TV series, "Little House on the Prairie," as the character James Cooper Ingalls. Decades later, beginning in 2003, Bateman took on another television series, playing Michael Bluth in "Arrested Development" — which is easily one of Bateman's most iconic and notable roles. More recently, moving on from the comedy of "Arrested Development," Bateman has been starring in the crime drama "Ozark" since 2017, which will wrap up its four-season run this year. Further, Bateman's roles go beyond television, with some of his most notable films including 2018's "Game Night," 2011's "Horrible Bosses" and 2007's "Juno."
Considering that Bateman has been active in the entertainment industry for multiple decades now, it makes sense that even his most ardent fans wouldn't know about some of those lesser-known films. One of those films that has likely flown under the radar for you is a cheesy, if not downright terrible comedy from the late 1980s that saw Bateman take on a role quite different from what fans are used to.
Bateman played a teen werewolf in Teen Wolf Too
You've likely heard about the 1985 film, "Teen Wolf," which starred Michael J. Fox as Scott Howard, a 17-year-old who discovers that he is a werewolf, and later served as the inspiration for the 2011 MTV teen drama series of the same name. However, you likely have not seen the sequel to this film, titled "Teen Wolf Too" starring Jason Bateman as Todd Howard, the cousin to Fox's Scott Howard (Fox does not appear in the sequel). In "Teen Wolf Too," Todd, just like his cousin, discovers his "family affliction" of being a werewolf.
One of the reasons "Teen Wolf Too" remains relatively unknown is likely because of how poorly it was received at the time of its release — on Rotten Tomatoes, the movie holds a very low 8% Tomatometer score and 18% audience score. Looking back at this early career move, Bateman himself isn't exactly a fan. In an interview with Howard Stern, Bateman acknowledged that had he had "proper management" as a young actor, he "would not have done 'Teen Wolf Too," shortly before calling it "s**t."
However, in a Vanity Fair interview, in which Bateman breaks down his most pivotal career moments, he proved he has a good sense of humor about the failed film. Speaking about "Teen Wolf Too," Bateman dryly joked, "Winner of three separate Academy Awards: Best Picture, Best Actor and I think we got Director too, although I might be confused ... We just had fun on that, it didn't feel like we were doing something Academy Award-winning, but boy were we wrong."