What Happened To Madison Hildebrand From Million Dollar Listing?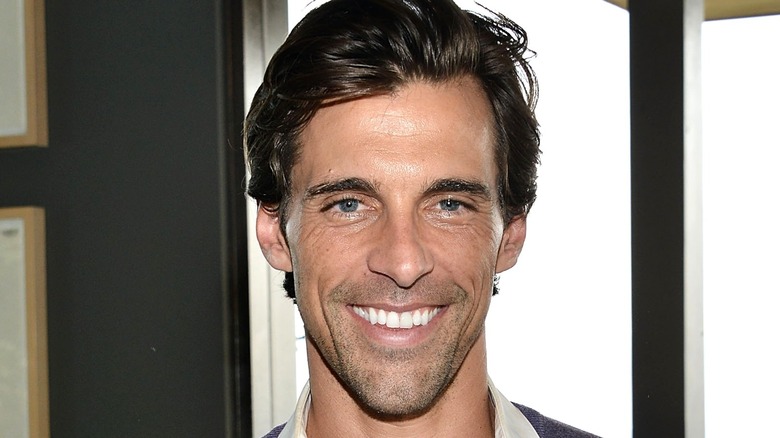 Araya Doheny/Getty Images
"Million Dollar Listing: Los Angeles" has lasted for 13 seasons on Bravo (per IMDb). Popular enough to launch several spinoffs located in Miami, New York, and San Francisco, it remains a staple of the reality-based network's lineup, recently debuting "Million Dollar Listing: Los Angeles: Josh and Josh." 
Madison Hildebrand was one of the first realtors to join up with the show, appearing in "Million Dollar Listing: Los Angeles"' pilot back in 2006. He mainly concentrated on selling houses within the Malibu market. Hildebrand was a regular presence on the show all the way through its 10th season, forging a rivalry with Josh Altman and a friendship with Josh's wife, Heather. But after "Million Dollar Listing: Los Angeles"' Season 10, Hildebrand mysteriously disappeared from televisions worldwide.
What's been going on with the realtor's post-"Million Dollar Listing" Life? Here's all we know about what he's been up to since leaving the show.
Hildebrand has endured tragedy, injury since leaving the show but presses on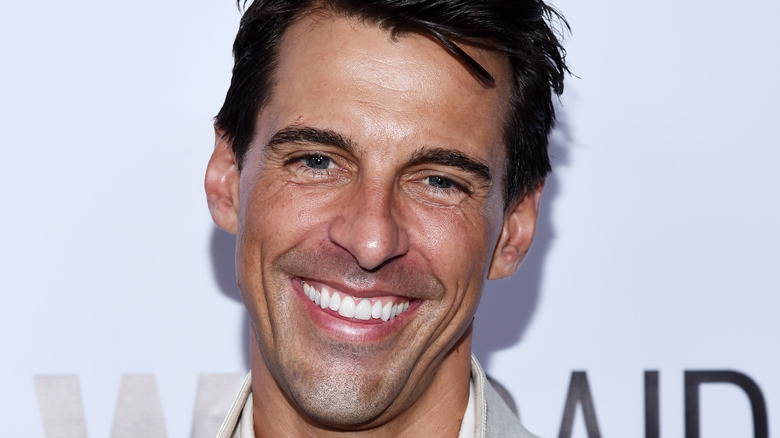 Amanda Edwards/Getty Images
In a 2018 interview with Page Six, Hildebrand admitted he had been trying to leave the series for a while. "I tried to quit with Season 6. With Season 6, I tried to get away from it and it just didn't happen," he said. Hildebrand went on to describe the process of filming for the show as "exhausting, rewarding, but very exhausting." 
Hildebrand released a statement through Bravo in 2018 that announced his retirement from "Million Dollar Listing: Los Angeles." He then announced plans to travel to distant locales such as Tonga and Fiji. 
In 2019, the realtor dealt with a triplicate of tough times, per an exclusive interview with Cheat Sheet. First, he injured his hand in a kitchen accident. Trying to avoid landing on his dog while tripping, he landed hard on his hand, fracturing it in the process. But the bone refused to heal, and further visits with his medical team ensued. Doctors soon discovered that a bone had died in his hand. Hildebrand flew to Minnesota and endured a complex surgery to treat the bone and heal his fracture at the Mayo Clinic in Rochester that March. He also suffered through a post-operation infection, which was treated with antibiotics as he was forced to fly back to Minnesota. Hildebrand chronicled the entire process on his Instagram.
He's lost two pets since the show ended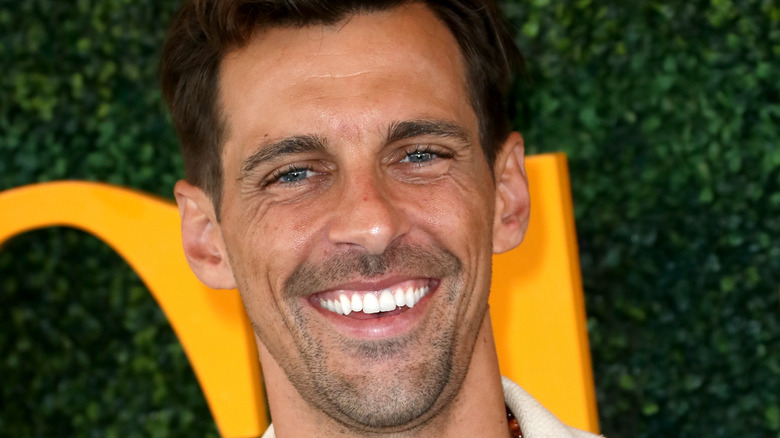 David Livingston/Getty Images
While he was in Minnesota getting the infection treated, Hildebrand learned that one of his pit bulls, Maya, was gravely ill. He managed to fly home in time to say goodbye to her before she passed on. Hildebrand had previously confronted the death of a pet when his dog, Rex, passed away — an event chronicled by a "Million Dollar Listing: Los Angeles" camera crew during the show's 5th season. The passing of Rex encouraged Hildebrand and Heather Altman to heal a rift in their relationship (per Bravo).
On top of all of that, Hildebrand, Maya, and Prince, his other dog, had been forced to evacuate their home due to the Woolsey fire. His house survived the blaze but needed repairs, forcing them to live elsewhere for a time after the flames swept through.
However, Hildebrand has been thriving for the most part in the two years since his annus horribilis, happily spending time with family and taking vacations, as documented on his Instagram. And, while Prince also, unfortunately, passed away in early 2021, he has since adopted a cat named Luna.