The Big Problem NCIS Fans Have With The Mallard And Gibbs Timeline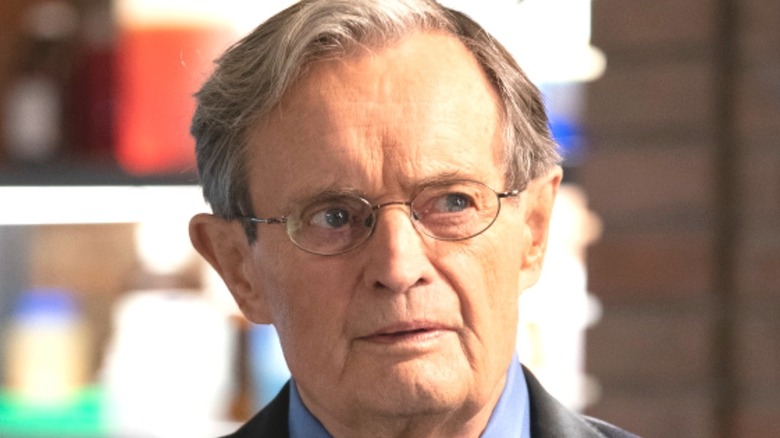 Sonja Flemming/CBS
Throughout its historic run on CBS, the naval crime drama "NCIS" has succeeded in keeping viewers' interest for 19 seasons and counting. The series, which was initially a spinoff from CBS' "JAG," premiered in 2003 and has featured a rotating cast of characters investigating naval crimes and terrorist threats. The list of cast members is extensive, but a handful of OGs have been able to maintain their starring roles on the show for nearly two decades. One of those few is Dr. Donald "Ducky" Mallard, portrayed by David McCallum. 
Mallard started off on "NCIS" as the chief medical examiner and close confidant of Leroy Jethro Gibbs (Mark Harmon). In 2019, he retired from his longtime position to serve as the official NCIS historian, a role perfect for a man known for his run-on stories and ramblings. While Ducky's story has been integral to the overall plot of "NCIS," there are a handful of moments that the showrunners totally missed the mark with the character. These include the ever-important origin story of how Mallard and Gibbs came to be so close.
NCIS misconstrues origin story of Mallard and Gibbs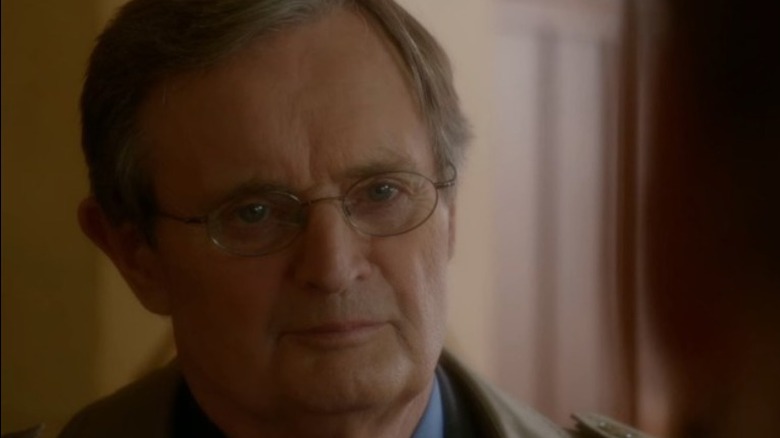 CBS
Thanks to the numerous stories Ducky Mallard has told about his life on "NCIS," viewers know a lot about what makes the senior squad member tick. However, there are a few moments that don't make sense — including the beginnings of his friendship with Gibbs. Fans on Reddit like u/ForgotMyBumbershoot have pointed out that the timeline of their friendship is skewed when comparing episodes from different seasons. Redditor u/maraudelle stated that the number of inconsistencies in their friendship timeline is a "running gag amongst the fandom for over 10 years." There are several pieces of evidence, including Gibbs' memory gaps from his various comas and the different retellings of their first meeting (via u/Nihima23). 
It is unclear whether or not Gibbs' comas affected his memory of his first meeting with Ducky. And it's ambiguous whether or not Ducky knew of Gibbs' first wife Shannon's (Darby Stanchfield) existence prior to the show's timeline. Reddit user u/Doodlewhit50 wrote that Ducky claimed to have no recollection of her back in Season 3, despite recent episodes revealing that Ducky knew her back when she was dating Gibbs decades prior. 
The confusing timeline is consistent throughout the story, but a show like "NCIS" with so many seasons is bound to have a few blind spots. This is especially true when you're dealing with a character like Ducky, who has a seemingly endless catalog of stories.