The Curse Of Oak Island's Rick Lagina Reveals What He Wishes He Had Control Over On The Show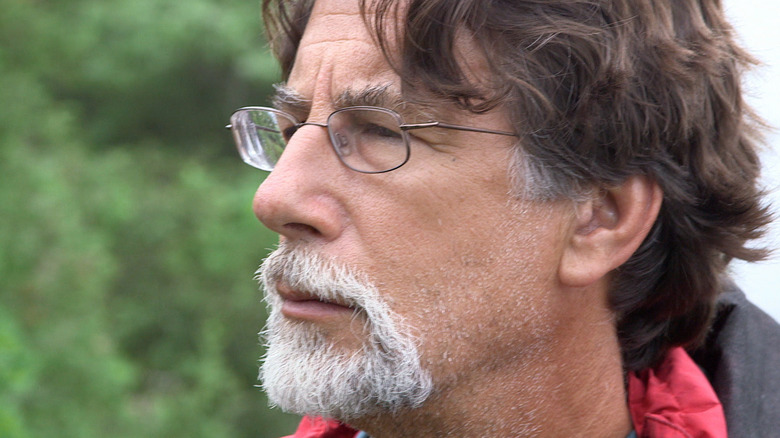 History
After nine seasons and over 130 episodes (per IMDb), the on-going treasure-hunting reality TV phenomenon of "The Curse of Oak Island" remains a 24-karat ratings' goldmine for host network History. As reported in Variety's "100 Most-Watched TV Shows of 2020-21: Winners and Losers," the show landed squarely in the winner's circle among TV viewers, earning top honors as the most-watched cable entertainment series of the year.
Peering over the shoulders of treasure-seeking brothers Marty and Rick Lagina as they shovel their way into the legend-shrouded past of Canada's tiny Oak Island, the show draws fans back every week to check out the brothers' latest find — or latest speculations about what could turn up next. Although the series to date has unearthed less-than-dazzling relics from the beneath the island's terrain, the show nonetheless earns high marks from fans who've clearly caught the same treasure-hunting bug as the Laginas. But when it comes to how those fans end up seeing the brothers' archeological efforts on screen, Rick has cited one element of the production he wishes he had more control over.
Rick would prefer more input in the show's editing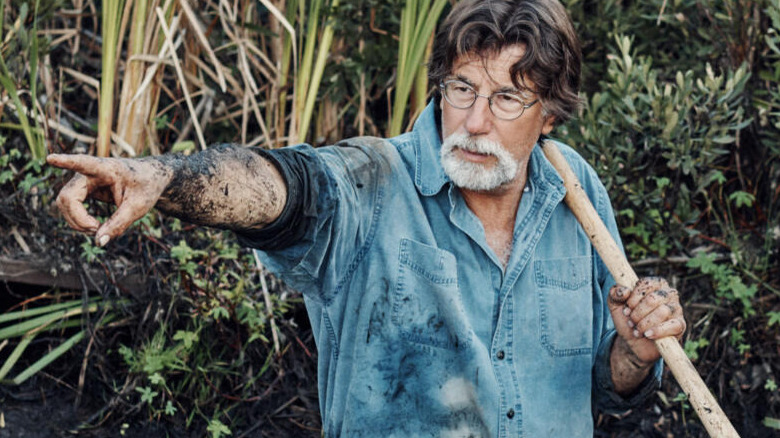 History
As is the case with most TV series and feature films, the production team behind "The Curse of Oak Island" will shoot much more footage day to day than will ever end up in any given episode. That means that the show's editing process naturally becomes a creative endeavor in its own right. Along with the show's director and other executives, the professional editor in the edit bay will bring his or her expertise to bear on everything from pacing to content, exerting significant influence over what footage ends up on the cutting room floor, and what makes it onto the air.
So even though they may be the "stars" of the show, the Lagina brothers have apparently discovered that when it comes to how their work is presented on screen, they wield less-than-total control. Discussing this issue during an interview with Reality Blurred, Rick Lagina made it clear that the editing process in particular is one aspect of the show where he'd like to play more of a hands-on role, saying, "I wish we could tweak it a little bit, but we don't," he said, adding, "A&E and History and especially [the production company] Prometheus, they've reached a very wide audience with an incredible 220-year-old mystery, and people have bought into it on all kinds of levels, whether it's from a historical perspective, an archeological perspective, a treasure hunters' perspective." And while he may wish he could shape the show's final form more to his liking, Rick may just have to live with his lack of control over this facet of "The Curse of Oak Island" for the foreseeable future.