Fans Agree This Yellowstone Character Is The Worst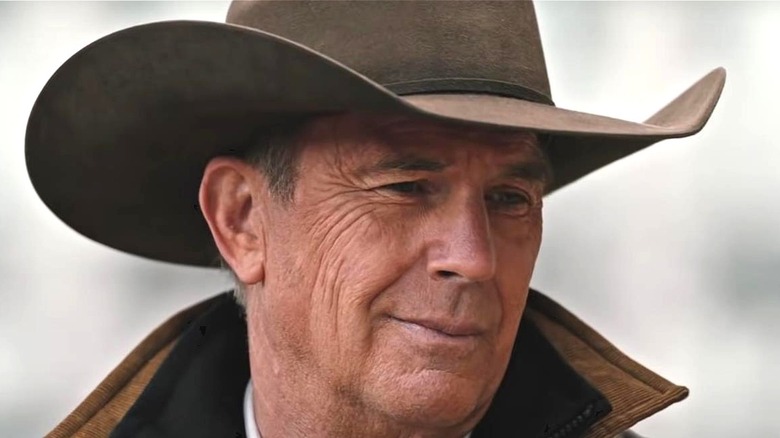 Paramount+
"Yellowstone" fans have dutifully followed the Paramount Network drama since the Taylor Sheridan and John Linson-created show first premiered in June 2018. The show follows the Dutton family's extensive cattle ranch in Montana and various power struggles — with neighboring Indigenous reservations, national parks, and land developers — carving out a neo-Western niche for fans of the genre. Anchored by stars like Kevin Costner, Wes Bentley, Kelly Reilly, and Cole Hauser, "Yellowstone" has proven quite the hit for Paramount by season four, gaining over 11 million live viewers for an episode in November 2021 (via Programming Insider). A "Yellowstone" prequel series titled "1883" premiered on Paramount+ in December 2021 with even more star power, adding Sam Elliot, Faith Hill, and Tim McGraw to the show's universe. An additional "Yellowstone" spinoff, "6666" is also in the works, reportedly set to follow a different ranch in present-day Texas.
As with any show that gains a large following, fans grow territorial over their favorite — and least favorite — characters as a show develops. While it's true that fans will invariably have different faves for various reasons, it looks like a number of "Yellowstone" fans agree on one character they like the least.
Yellowstone fans on Reddit criticize Monica's characterization, casting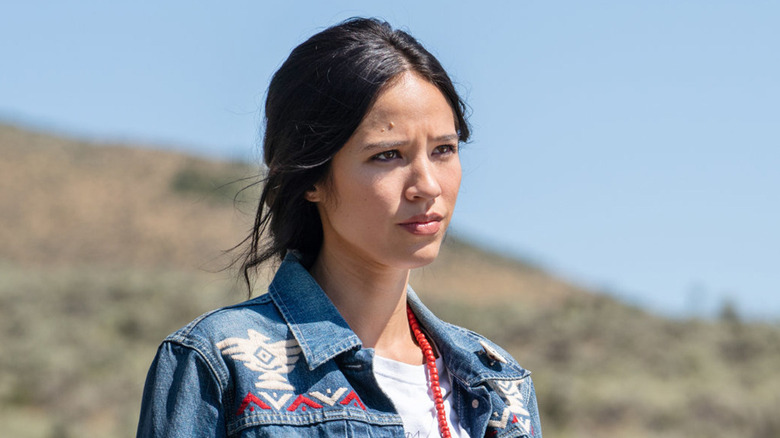 Paramount+
Discussion among "Yellowstone" fans about Monica Long Dutton, portrayed by Kelsey Asbille, took a turn toward the negative within the show's dedicated Reddit community. Original poster ReginaBicman sounded off on a Season 3 scene in which Monica, a teacher at Montana State University, chastises her students for spending too much time on their phones. "Idk if it's a popular opinion on here or not but I legit cannot stand Monica," they wrote. "Like it's not a [Skyler] White situation where you root for the anti hero turned villain and she's the ACTUAL hero but he does cooler s*** so f*** her, Monica's so beyond annoying and literally every other scene she's a hypocrite and ugh, I'm sorry, she just irks me."
The post, which makes reference to the phenomenon from "Breaking Bad," with fans hating Anna Gunn's character Skyler White, found agreement among other "Yellowstone" fans in the show's subreddit. At large, fans seemed to agree the issue lies in the show's writing for Monica, with user desepticon offering that "A better actor could elevate the material. But, they just keep making [Monica] say stupid things."
Other users noted that problems with the character and Asbille's portrayal lie at the feet of the show's casting department. "It's bad writing with a side dish of bad acting ... she's not believable BECAUSE she's not native," user VizzleG noted. "I can't blame her for that."