The Surprising Director Behind Two Episodes Of Ozark Season 4, Part 1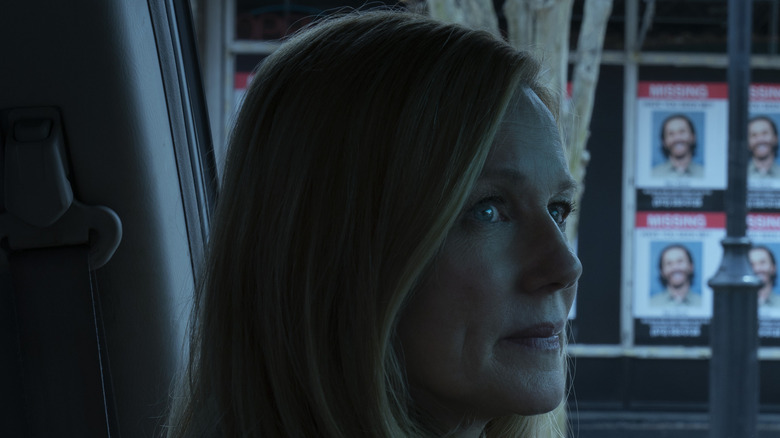 Steve Dietl/Netflix
Netflix's "Ozark" is a series well known for its plethora of on-screen talents. Three of the series stars have been nominated for Emmy Awards and one of those nominees, Julia Garner, has even taken home two consecutive wins. However, as anyone in Hollywood will tell you, it takes more than on-screen talent to make a show as successful as "Ozark." The group working behind the scenes on the series is every bit as impressive. 
The series was originally created by Bill Dubuque and Mark Williams, the writers behind movies like "A Family Man" and "The Accountant." Throughout the first three seasons, Jason Bateman directed more episodes than anyone else, but surprisingly, he isn't behind the camera at all in the first half of Season 4. Instead, the first five episodes are helmed by Andrew Bernstein and Alik Sakharov. Sakharov previously directed six episodes in Seasons 2 and 3, while Bernstein covered four entries of the first season (via IMDb). 
The sixth and seventh episodes of Season 4 are directed by someone entirely new to "Ozark." However, this Hollywood star is someone plenty of Netflix subscribers are already familiar with.
Robin Wright directed the last two episodes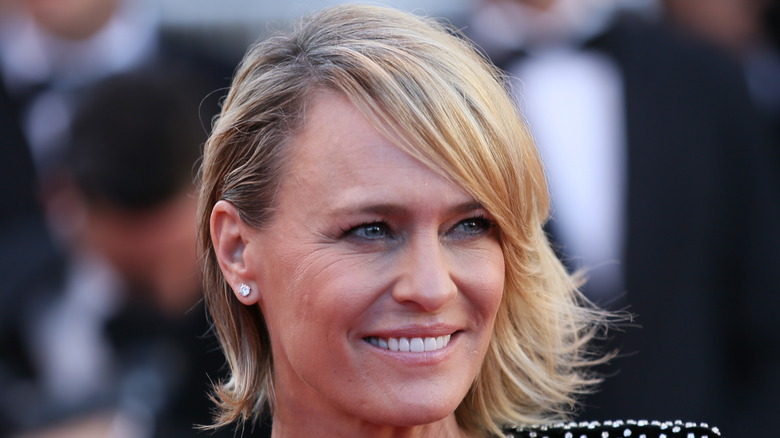 Denis Makarenko/Shutterstock
Former "House of Cards" star Robin Wright is the director behind the last two episodes of "Ozark" Season 4, Part 1. Wright previously directed 10 episodes of "House of Cards," while starring alongside Kevin Spacey in five seasons of the Netflix original series. When Spacey was fired from the show midway through production on the sixth and final season, Wright also took over in the central role. In the year's since, Wright has worked to distance herself from Spacey (via Today).
Wright's previous directing credits go beyond television. In 2017, she directed a short called "The Dark of Night" and followed that up in 2021 with a feature called "Land." Wright starred in her feature directorial debut alongside Demián Bichir and Kim Dickens (via IMDb). At the time of the film's release, Bichir compared her directing style to other notable directors he has worked with over the years.
Outside of her on-screen role as the villainous Claire Underwood, Wright is also known for a variety of film roles, including as Antiope in the DC Extended Universe, the title role in "The Princess Bride," and as Jenny in "Forrest Gump" (via IMDb).