Land's Demian Bichir Dishes On What Robin Wright Is Really Like As A Director - Exclusive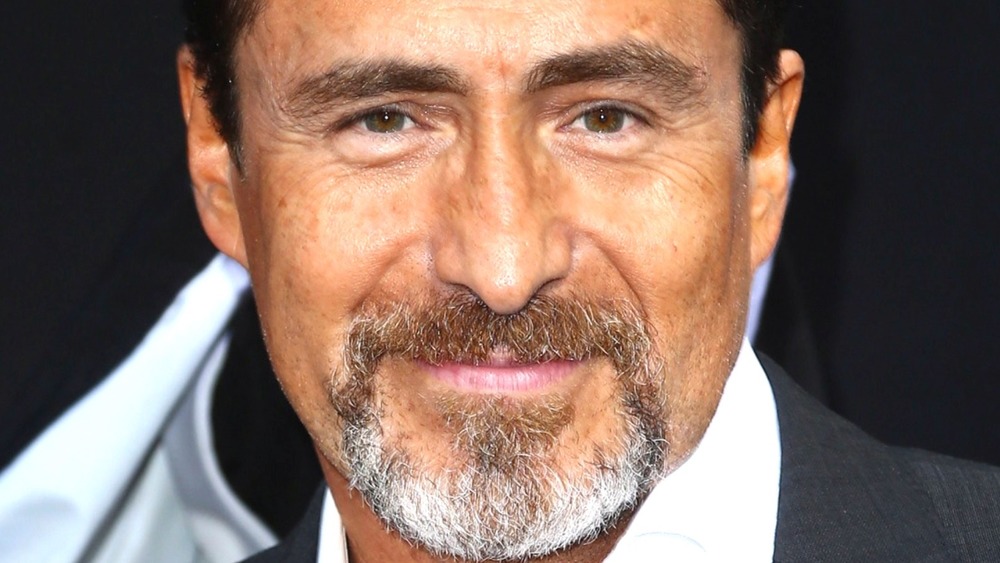 Tommaso Boddi/Getty Images
Actor Demián Bichir has, over the course of his career, worked with some pretty big-name filmmakers. He portrayed Fidel Castro in Steven Soderbergh's two-part historical biopic Che. He was nominated for an Academy Award for his turn in Chris Weitz's 2011 film A Better Life. He menaced the world before being decapitated in Robert Rodriguez's action exploitation epic Machete Kills. He was one of Quentin Tarantino's Hateful Eight. He faced xenomorph extermination in Ridley Scott's Alien: Covenant. Suffice to say, Bichir has been directed by some of the best.
In the new movie Land, Bichir is once again working with one of Hollywood's high-profile names, but this time with a wrinkle: the film is veteran actor Robin Wright's feature directorial debut. While Wright has directed several episodes of House of Cards, Land (in which she also stars) is her first effort at running a film set. An intimate story of one woman's attempt to find herself through isolation and the friendship that both literally and figuratively saves her, the piece features Bichir as Miguel, a man of the land whose survival knowledge and quiet strength help Wright's character find her footing.
How did the experience, for Bichir, compare with his time in the trenches alongside some of the more venerable directors in the game? According to the actor, Wright nailed it, as we found out when we spoke with him in an exclusive interview prior to Land's release.
Robin Wright's great acting meant great directing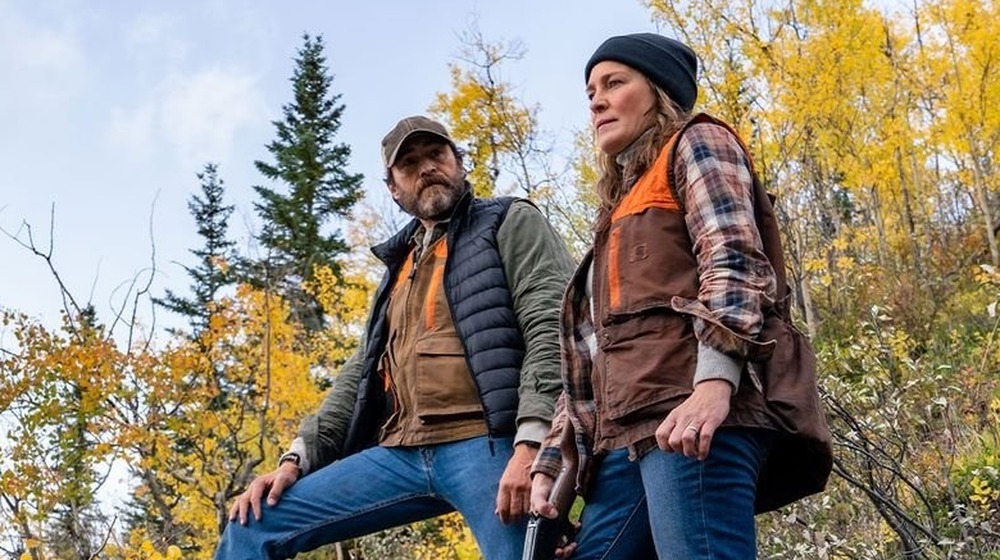 Focus Features
Although the landscape in which it's set is expansive, Land is at its core a very intimate, very character-driven film, focusing in on the relationship between Wright's Edee and Bichir's Miguel. For Bichir, Wright's long résumé and history of excellence as an performer made her a great choice for the director's chair on a project like this due to her understanding of actors and acting. "I have been very, very lucky to work with some real heavyweights and fantastic directors," Bichir tells Looper, "but you know, what Robin Wright has in common with Chris Weitz, and Steven Soderbergh, and Ridley Scott, and Tarantino, and now George Clooney, is that many of them are actor-directors as well."
According to Bichir, that time in front of the camera translates to a clarity of artistic vision when the individual in question steps behind the scenes. "Chris Weitz, Tarantino, and George Clooney, they all know exactly what they want," he says. "And so does Robin. And when you take a look at the choices she's made as an actor, then you know that she will make equally great choices as a director. She's a very smart artist, and you need that if you want to command a 150-person ship."
Demian Bichir on Robin Wright rising to the occasion with Land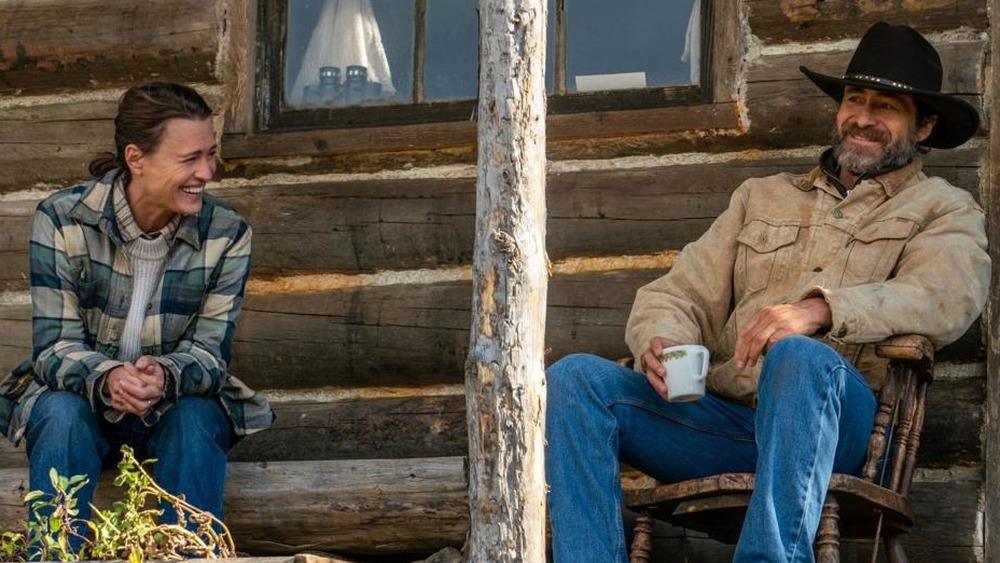 Focus Features
Wright's artistic vision wasn't all she had going for her in Bichir's estimation. There was also a preternatural ability to deal with the pressure that comes with being in charge of a film production that belied her newness to the role. "One of the most beautiful things to witness when we did this, was how clear everything was for her, and how easy she took the whole thing," recalls Bichir. "You never saw her panic, and it's literally as if she had done it forever. And that's not an easy thing, because when you're a new director, all the eyes are on you, and you become like a little thing in a microscope, and everyone is just watching and measuring."
In fact, Wright's profile as an actor might have meant the pressure was even greater. "And if, also, this first time-director is one of the best actors of her generation? Then the eye becomes even tougher on her," Bichir asserts. "And if you think about the fact that there are not too many female directors, we all need more, because they have a better eye. Period. They see life better, in general, right? Let alone art. And so, all of those elements could play against anyone in her place. That could have placed a big pressure on her. You never saw that. You need a good leader to command this operation, and she did it with grace, and kindness, and generosity."
Land is now playing in select theaters.